This week Tuesday Tracks gets excited about suburban hip hop, trades in human interaction for some catchy guitar lines, and gets concerned about bratty kids.
First: "Yaa I Get It" is the first track off Kenya-born, London, Ont.-raised MC Shad's upcoming release TSOL. His previous effort The Old Prince used wit and humour to separate himself from the pack and based on his first single, he's not looking to fix anything that ain't broke. The new track boasts a fatter production than his previous effort that Shad seems more than ready to tackle. While there are a few lyrical hiccups here (please—no rapping about Twitter), Shad sounds smooth and confident here. Time to get out of the basement.
Next: Born Ruffians are back June 1st with their follow up to Red, Yellow & Blue with Say it. The track "What to say" is about communication and the difficulty in choosing your words appropriately. But while the lyrics may cycle through some of vocalist Luke Lalonde's insecurities with human interaction, the song itself is a perfect union of sparse instrumentation, twitchy guitar and Lalonde's high flying cries of "what to say."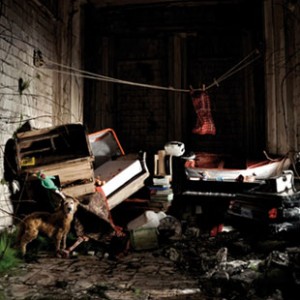 Finally: "New Inheritors," the first single off Wintersleep's upcoming album of the same name, sounds like a sombre plea to the youth of today. These "new inheritors of earth" have an overdeveloped sense of entitlement that could turn destructive if not dealt with. But the song doesn't necessarily place blame, it simply poses the question: New inheritors, are you going to buy into your own hype?