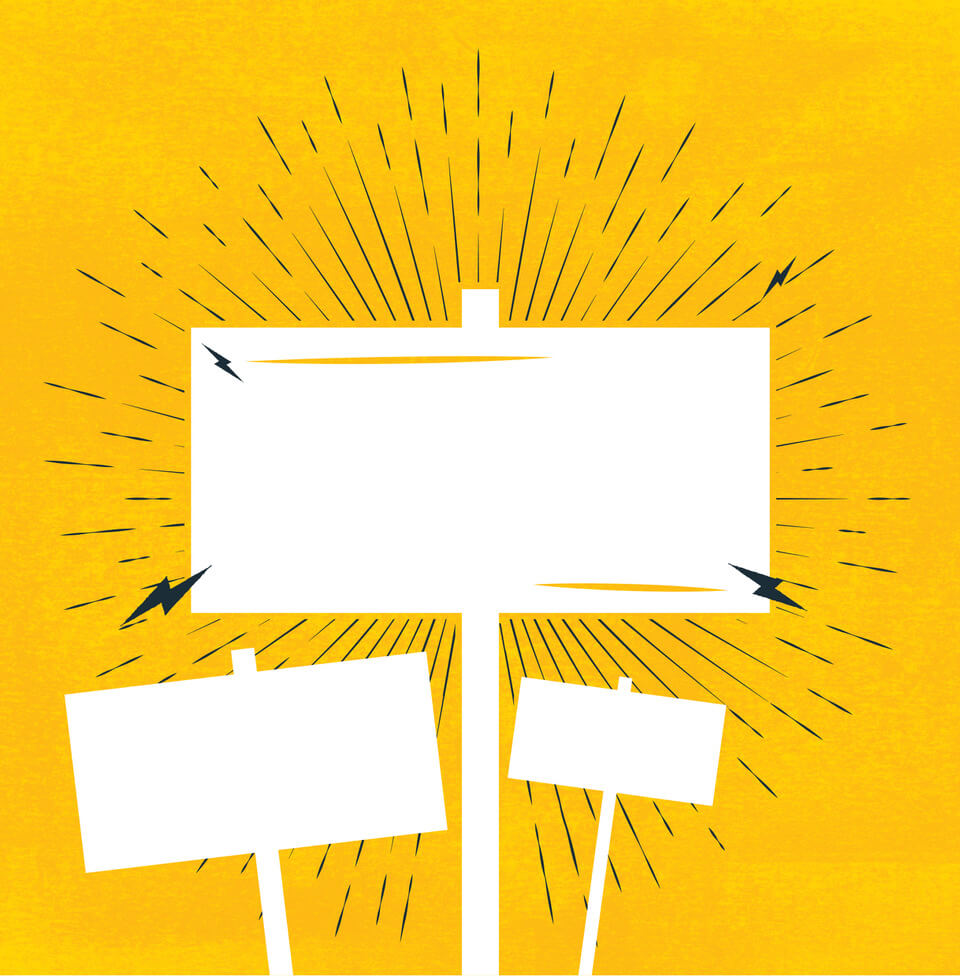 Simon Black was watching the news on television with his one-month-old daughter on his lap. A report came on—a bombing of a school bus in Yemen by coalition forces led by Saudi Arabia, which killed dozens of children and injured dozens more.
Black had one of those moments that sometimes happen to new parents, a sort of breath-snatching awareness of the harm that the world holds. "Just by luck, it's not my daughter who's been born into a conflict zone, a war zone," he said. This was swiftly followed by a conviction that he had to do something.
As a long-time trade unionist and a labour studies scholar at Brock University in St. Catharines, Ontario, it was only natural for Black to start thinking about how to do this in a way that puts workers at the centre. It is a piece of labour movement wisdom, after all, that workers make the world and so it is they who ultimately have the power to change it.
But what could he and other workers do?
The bombing that so grabbed Black's attention in August 2018 was just one moment in a long and devastating conflict in Yemen that continues to this day. Shireen Al-Adeimi is a Yemeni-Canadian academic who currently lives and works in the United States; she has been a vocal opponent of Canadian and U.S. support for the war. She describes the impacts of the Saudi-led military intervention into Yemen as "highly devastating" and the death tolls as "horrifying." When she names it as the "world's worst humanitarian crisis," she is echoing language that the United Nations and international aid agencies have been using for several years. According to UN reports, the war had caused more than 230,000 deaths as of 2019, and relief organizations have said that 80 percent of the Yemeni population, or around 24 million people, require humanitarian assistance.
Though the lead role played by Saudi Arabia on the ground in this intervention is often emphasized, a number of Western countries are actively complicit, including the U.S., the U.K., and Canada. "We're part of the problem in that sense," Al-Adeimi says. "We're not innocent bystanders. All of these countries have blood on their hands."
In Canada's case, complicity with the Saudi regime happens most prominently through supplying Saudi Arabia with military equipment. In 2014, the Canadian government, under then-Prime Minister Stephen Harper, signed a deal to sell them approximately $15 billion of light armoured vehicles (LAVs). After the deal was approved the next year, by the newly elected Liberals under Justin Trudeau, Canada became the second biggest arms exporter to the Middle East. The LAVs were to be manufactured by General Dynamics Land Systems-Canada (GDLS) in London, Ontario.
According to Anthony Fenton, a PhD candidate at York University in Toronto whose work focuses on the relationship between Saudi Arabia and Canada, it is really only the size of the deal that is new. Major Canadian business interests have had lucrative relationships with Saudi Arabia for a long time, and the kingdom has purchased military equipment made in Canada, including LAVs, since at least the 1990s.
Despite this long relationship, the period since this deal was signed has been a relatively rocky one between the two countries—including human rights criticisms and a recently ended hold on new export permits by Canada, and delayed payments and an expelled Canadian ambassador by the Saudis. But the commitment of both sides to the massive LAV deal
has remained unshaken.
As soon as this deal became public knowledge, human rights organizations in Canada started to campaign against it. In 2016, an open letter from Amnesty International, Project Ploughshares, and many other organizations expressed "profound concerns" about the deal and argued that "to provide such a large supply of lethal weapons to a regime with such an appalling record of human rights abuses is immoral and unethical."
As far as Black is concerned, "it doesn't matter" whether these new LAVs have themselves appeared yet in Yemen—given what Saudi Arabia is doing in that conflict, and given its overall human rights record, he sees arming the country to be a problem. As a trade unionist, he is particularly concerned that Saudi Arabia has been named as one of the 10 worst countries in the world for workers' rights by the International Trade Union Confederation. He describes the deal as "morally repugnant" and says there is a "moral imperative" to cancel it.
Early on, Black was inspired by reports that dock workers in a few European ports had declared arms destined for Saudi Arabia to be "hot cargo" and had refused to load them onto ships. At the time, the LAVs manufactured in London were being shipped through Saint John, New Brunswick, and in December 2018 members of the International Longshoremen's Association Local 273 respected a picket by peace activists at the port, delaying delivery of a shipment of LAVs by one day.
Black reached out to other trade unionists and to peace activists that he knew and in mid-2019, they released an open letter aimed at the Canadian Labour Congress (CLC) and its president, Hassan Yussuff, calling on them
"to demand Prime Minister Trudeau immediately cancel the Government of Canada's arms deal with Saudi Arabia" and "to declare military goods destined for Saudi Arabia as 'hot cargo' and use its considerable resources to coordinate labour movement opposition to this arms deal." Eventual signatories included a number of labour councils, a couple of public sector unions, and some NDP MPs and MPPs. Out of that letter, this collection of unionists and activists founded a group called Labour Against the Arms Trade.
As of May 2020, the CLC had not acted on these demands. Both the CLC and Unifor, the union that represents the workers at the GDLS plant in London, declined to comment on the demands of Labour Against the Arms Trade for this article, though just as it went to press Labour Against the Arms Trade announced that the CLC had endorsed a day of action organized by multiple groups to oppose the deal.
Jim Reid is the president of Unifor Local 27, which represents the GDLS workers. His comments in a 2018 report from the Canadian Press may help explain why the CLC and Unifor have been relatively quiet on the issue, despite their long histories of concern for human rights. Reid expressed support for Canadian government criticisms of the Saudi human rights record. However, he also hoped the deal would not be threatened by those criticisms, and identified it as the basis for 500 jobs at GDLS and more than 7,000 spin-off jobs in the community. Given other factory closures in recent years, like the shut-down of Caterpillar's Electo-Motive Canada plant in 2012, he said it is "now the largest employer in the London region…. It's basically the last big show we've got."
Black agrees that "there's no way that you can ask workers to support a cause like this … if you cannot first guarantee that workers are going to not lose their livelihoods." So, from the very start, the goal of Labour Against the Arms Trade has been not just an end to the deal but "conversion"—that is, intervention by the government to shift the GDLS plant, and eventually other factories in Canada, away from making arms and towards making other things.
"Those same skills … could be put to use and applied to the production of socially useful products like renewable energy sources," Black said.
It is, moreover, a demand with a long history. Black says he takes great inspiration from U.K. workers and trade unionists at a company called Lucas Aerospace who, in the 1970s, used their intimate knowledge of their own skills and the production processes to develop a detailed plan to reorient production to avoid job losses and move from making arms to making products that they felt would benefit society. The plan was ultimately rejected, in part because of the election of a Conservative government, but its vision of worker-driven conversion has remained an inspiration for activists.
It was not an unfamiliar demand in Canada, either, though it has more often come from peace activists than workers themselves. Conversion was the focus of one of the most visible peace campaigns in the country in the 1980s, in which the Cruise Missile Conversion Project and other groups demanded that a Litton Industries plant in Toronto shift away from manufacturing components for the cruise missile.
Richard Sanders got involved in the peace movement in 1983, and published the grassroots magazine Press for Conversion, which still occasionally publishes today. It now has a broader peace focus, but in the 1990s it was focused exclusively on questions of conversion. The impetus, Sanders says, was the hope that after the fall of the Soviet Union in 1991, Western countries would divert money from military budgets to other purposes. He says, "you're not going to need all these weapons industries anymore, so start converting them."
Those hopes were dashed, and Sanders says that in the last 20 years or so, conversion has not seemed like a winnable demand. It also doesn't help that in the 1970s, labour movements were at the peak of their power and at least some mainstream political parties were open to talk of public ownership, while those kinds of interventions into the economy have largely fallen out of favour in mainstream circles in the decades since.
And yet, demands that bear a striking resemblance to conversion have been gaining momentum in recent years, just from a different source and using different language. These days, it has most often been groups responding to the climate crisis that have been leading the charge. They have looked at the stark science around the impacts of climate change and at the role of how we produce things in creating that crisis, and have called for a "just transition" in which governments act to shift production away from fossil fuels and towards greener alternatives in a way that prioritizes the wellbeing of the most impacted communities and workers.
Perhaps the most concrete expression of the push for a just transition in a Canadian context has come from Oshawa, Ontario. In the wake of the devastating announcement that General Motors would be closing its automobile assembly
plant in the city at the end of 2019, a group called Green Jobs Oshawa emerged. It is a joint labour and community campaign that is demanding that the plant be nationalized and retooled for environmentally sustainable and socially conscious production.
Tiffany Balducci, president of the Durham Region Labour Council and member of Green Jobs Oshawa, admits that
"it hasn't gained traction with people who can actually make this happen." And Rebecca Keetch, who is also a member of the group and who worked at the plant, attributes this to a general "lack of urgency" about the climate crisis as well as "resistance to the idea of public ownership."
And yet tireless organizing on the ground and a favourable feasibility study have resulted in a solid base of support in their local community, as well as a positive reception in at least some spaces within the broader labour movement, and considerable interest in the campaign beyond Oshawa. While it has not yet been enough, there seems to have been more support than these kinds of demands have received in Canada for a long time.
As with so much else, the COVID-19 pandemic has upended the plans that Labour Against the Arms Trade had for taking action in 2020, and they are hard at work figuring out how they can move forward under the new circumstances.
One glimmer of hope is that the urgent needs created by the pandemic have opened space for governments to act in ways that seemed impossible just a couple of months ago. Black sees a "little window of opportunity" to press demands "that would involve government investment in arms conversion." Both Labour Against the Arms Trade and Green Jobs Oshawa have been arguing that the respective plants could be used to manufacture goods that would be "socially useful" in the current context, whether that is personal protective equipment, ventilator components, or other things. And in late April 2020, GM announced the Oshawa plant would be employing about 50 workers to manufacture a million masks per month for the Canadian government.
However they decide to proceed, Black thinks that winning a better world for workers, for people in Yemen, and for his daughter requires being bold. We are in "the context of a labour movement that's been on the back foot, in which a neoliberal capitalism has really weakened the capacity … of the labour movement to organize and mobilize around big projects, around big ideas about transformative solutions," he says. "But really, those are the only solutions that are going to save our movement, are going to save working people right now. So we need to think big."