In honour of Pride Month, we've compiled a brief list of LGBTQ artists from across the country who are changing Canada's arts landscape. Know someone who should be on the list? Tweet us @thismagazine!
---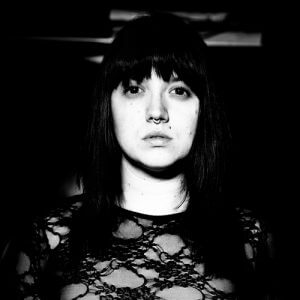 DAYNA DANGER is a queer, Two-Spirit, Métis/Saulteaux/Polish visual artist based in Montreal. Danger's medium shifts to capture her ideas, whether that means hand-beading leather fetish masks or photographing naked subjects holding animal antlers. Always striking and highly erotic, the artist's work addresses power and intimacy, explores the line between objectification and empowerment, and creates space for underrepresented bodies to fill. Danger creates with femme, butch, trans, and gender non-conforming folks in mind.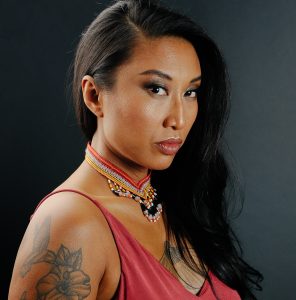 Toronto-based writer and performer CATHERINE HERNANDEZ stunned readers last year with her debut novel Scarborough, an extraordinary portrait of intersecting lives in the community in Toronto's east end. A self-described "Filipina Femme, Navajo wife, and radical mama," Hernandez is also the author of multiple plays and M is for Moustache: A Pride ABC Book, a gorgeous celebration of diverse lives, chosen families, and queer histories for children. On top of literary brilliance, Hernandez is the director of b current performing arts.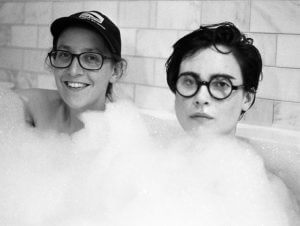 New Brunswick's PARTNER is one of the most exciting bands in Canada— and they're making the lesbian garage rock of your dreams. Fronted by best friends Josée Caron and Lucy Niles, Partner is loud, intimate, and unapologetic. Tracks like "The 'Ellen' Page" and "We're Gay (But Not for Each Other)" have earned them a cult following and made Partner the most beloved lesbian Canadian group since Tegan and Sara.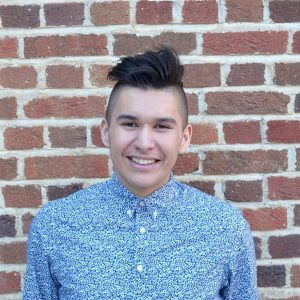 BILLY-RAY BELCOURT's debut poetry collection This Wound is a World, released late last year, established the queer Cree poet as an essential voice in the literary landscape. Writer Gwen Benaway called the work "the best of the Queer NYC poets meeting the best of Indigenous poetry." Belcourt's words are a revelation, challenging—among many things—gender roles, racism, and the colonialism of queer spaces, all the while crafting visions for possibilities of decolonial love.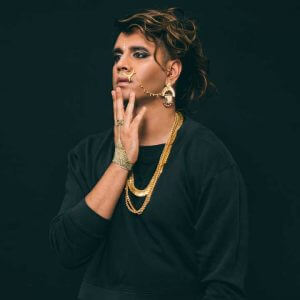 VIVEK SHRAYA is a force to be reckoned with. In the past year alone, she released her musical debut Part-time Woman in collaboration with the Queer Songbook Orchestra (an album by a brown trans girl about being a brown trans girl) and Angry, an EP she made as one half of the duo Too Attached (a musical project with her sibling Shamik Bilgi). No matter the medium, the writer/musician/publisher/educator's work is striking, honest, and unapologetic. Shraya's next book, I'm Afraid of Men, will reflect on toxic masculinity, homophobia, and transphobia, and will hit shelves fall 2018.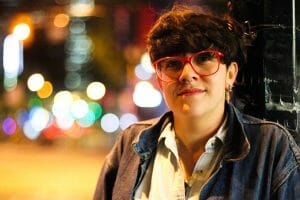 CRIS DERKSEN is a Two-Spirit Cree cellist and composer originally from Northern Alberta. Now based in Toronto, Derksen has received critical acclaim for their albums, including the most recent, Orchestral Powwow—a powerful blend of electronic cello and powwow music. Derksen's masterful creations as a composer accompany performances by artists like Tanya Tagaq, Laakkuluk Williamson Bathory, and Leanne Betasamosake Simpson. Derksen will premiere new work at the Banff Centre for Arts and Creativity this summer.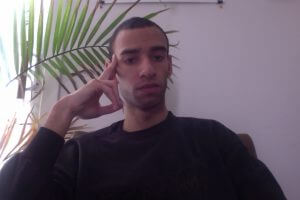 For a peek into the worlds of urban queer youth, look no further than the work of Montreal-based writer CASON SHARPE. Our Lady of Perpetual Realness & Other Stories, Sharpe's chapbook of short stories published by Metatron Press, follows six gay men of colour as they come of age in Toronto and Montreal. Sharpe's characters navigate gender norms, racism, sexuality, conflicting identities, and capitalism. The author also co-hosts the intimate and binge-worthy experimental podcast Two Hungry Children with best-friend and artist Kalale Dalton-Lutale.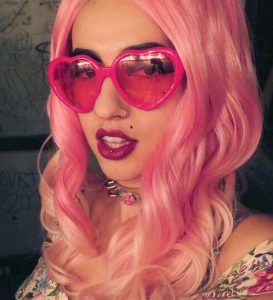 SULTANA BAMBINO is a creator whose work celebrates and uplifts queer lives and talent. As an artist, Bambino is known for her pastel-palette drawings depicting the universes of "supernatural queers" in her community, including the cover art for Kai Cheng Thom's brilliant novel Fierce Femmes and Notorious Liars: A Dangerous Trans Girl's Confabulous Memoir. Bambino also co-founded Slut Island, a feminist-queer summer music festival in Montreal for underrepresented performers and audiences. Through words, performance, textiles, photography, video installation, and more, femme supreme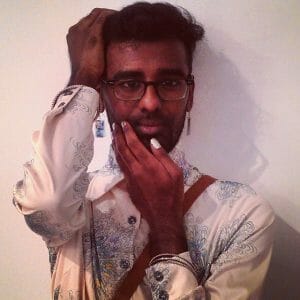 KAMA LA MACKEREL explores resilience, resistance, and healing for marginalized communities. Among her many projects as an arts facilitator and educator, she hosts Gender B(l)ender, Montreal's only queer open mic, and is the artistic coordinator of the Our Bodies, Our Stories, an arts mentorship program for queer and trans youth of colour in Montreal.
---
CORRECTION (06/11/2018): A previous version of this story incorrectly stated that Catherine Hernandez was still a part of Sulong Theatre. This regrets the error.