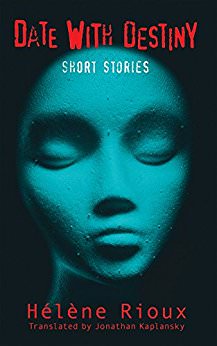 Date with Destiny
By Hélène Rioux, translated by Jonathan Kaplansky
Guernica Editions, $20
Ten grisly but rich descriptive short stories, Date With Destiny by Hélène Rioux glimpses at the many ways death affects our lives at any given age. From a mother with a suicidal son, to an overzealous funeral sales telemarketer, each character experiences death with a semblance of normalcy through Rioux's colourful prose. Translated from French by frequent collaborator Jonathan Kaplansky, each story evokes a wide variety of emotion, from sadness and sympathy, to hilarity and awkward discomfort. Chapters also feature thought-provoking quotes by poets, playwrights, and even rock star Jim Morrison—each a nod to the overall themes of the collection.