In the last year, U.S. publisher New Directions released two irresistible books: Nox: An Epitaph for my Brother, by Canadian poet and classicist Anne Carson, and Microscripts, by Swiss modernist writer Robert Walser. They're irresistible by virtue of their content, of course, but also their presentation: Nox is a striking accordion of a book, made up of photographs, drawings, and anecdotes printed on a giant strip of paper folded into just under 200 pages, and housed in a beautiful box. And Microscripts, one of a handful of Walser's works recently made available in agile translations by Susan Bernofsky, collects 25 microscripts—short pieces Walser wrote in his unique, shrunken-down shorthand—reproduced on narrow strips of paper in full colour, along with more legible translations. These books are beautiful, sophisticated, and most of all, fun. Fun to touch, fun to read, fun to share and give away.
They're also a merciful reprieve from the current gloomy atmosphere of the book business, which lately has been stuck on repeat, obsessed with the spread of e-books. Book-industry and mainstream media alike have perpetuated a conversation in which the discussion of books has been replaced by a lament for them.
To be clear: e-books are great, and getting better. As standards rise and technical knowledge spreads, e-books will only become more relevant—more experiential, interactive, engaging, and innovative. But as we've seen in the music industry, the shift to mass-market digital has also spurred a return to small print-run, high-quality physical editions—vinyl LPs, special editions, original artwork. The growing ubiquity and quality of e-books doesn't need to come at the expense of the quality of print. We can have better-produced books all around.
Recently, a coalition of small Canadian publishers launched the Handmade Campaign, which aims to promote books with exceptional production values. Featured titles include Migration Songs by Anna Quon (Invisible Publishing), The Sleep of Four Cities by Jen Currin (Anvil Press), and Lisa Robertson's Magenta Soul Whip by Lisa Robertson (Coach House Books). These publishers continue to release high-quality print editions of their books, using textured cover stock and paper and superior typesetting, while also making them available in digital form. In doing so, they're meeting two very distinct needs: permanence, tactility, and quality on one hand, and ease of access on the other. These two market demands are coexisting, not mutually exclusive. The growing prevalence of e-books should pave the way for an increase in demand for, and availability of, handcrafted, limited-edition book objects. As readers have greater digital access to a greater number of titles, including longburied back-catalogue and public-domain titles, they will become choosier about what they want to give shelf room in their homes.
These days, I find myself acquiring new books in one of three ways: from friends, from the library, or from digital retailers like Kobo, the e-reader backed mainly by Indigo Books & Music. When I'm smitten with a book—whether because of the story or the design—I'll go out and buy the print edition for my shelf. I'm not buying fewer books; in fact, in some cases, I'm buying the same book twice. I'm building a collection, and I'd prefer that it be comprised of beautiful artifacts, not $10 mass-market paperbacks.
The new world of e-books presents an opportunity for publishers, not a limitation. As Kassia Krozser wrote in a July 2010 post on publishing blog Booksquare, "Print becomes more valuable when it becomes less disposable." E-books can be used as a way to facilitate different release schedules by allowing publishers to introduce titles as limited-edition advance releases, or responding to the popularity of certain e-books by issuing post-publication collectors' editions.
Compared to most other forms of entertainment, books are terribly cheap. Let's use some of the conversation about e-books to reopen the door to a more mainstream appreciation of and dialogue about beautiful print editions—to redevelop a wider appreciation of books instead of bemoaning a change that's inevitable. The fight between the two isn't really a fight: given the choice between print and digital books, I choose both.
Pretty in print
Consider these exceptionally attractive fall titles from Canadian publishers—great reads, impeccably made: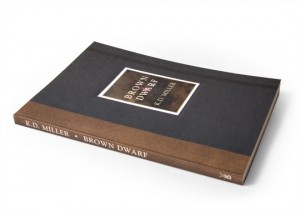 BROWN DWARF
by K. D. Miller (Biblioasis)
A debut whodunit set in Hamilton, where a decades-old murder mystery resurfaces to haunt a mystery writer who pursued the killer as a teenager.
THE OLD WOMAN AND THE HEN
by P. K. Page (The Porcupine's Quill)
A children's folk tale by the Griffin Poetry Prize– nominated poet, illustrated by six original wood engravings.
CURIO: GROTESQUES & SATIRES FROM THE ELECTRONIC AGE
by Elizabeth Bachinsky (BookThug)
Visit with John Milton, Antonin Artaud, T. S. Eliot, and Lisa Robertson—a motley crew!—in this first collection by the Governor General's Award–nominated poet.
THE INCIDENT REPORT
by Martha Baillie (Pedlar Press)
Set in Toronto's Allan Gardens Public Library, The Incident Report is made up of 144 brief lyric reports that build into part mesmerizing mystery, part erotic love story.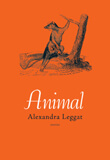 ANIMAL
by Alexandra Leggat (Anvil Press)
Characters walk the treacherous edge of major life change in this Trillium Award–nominated collection of short stories.