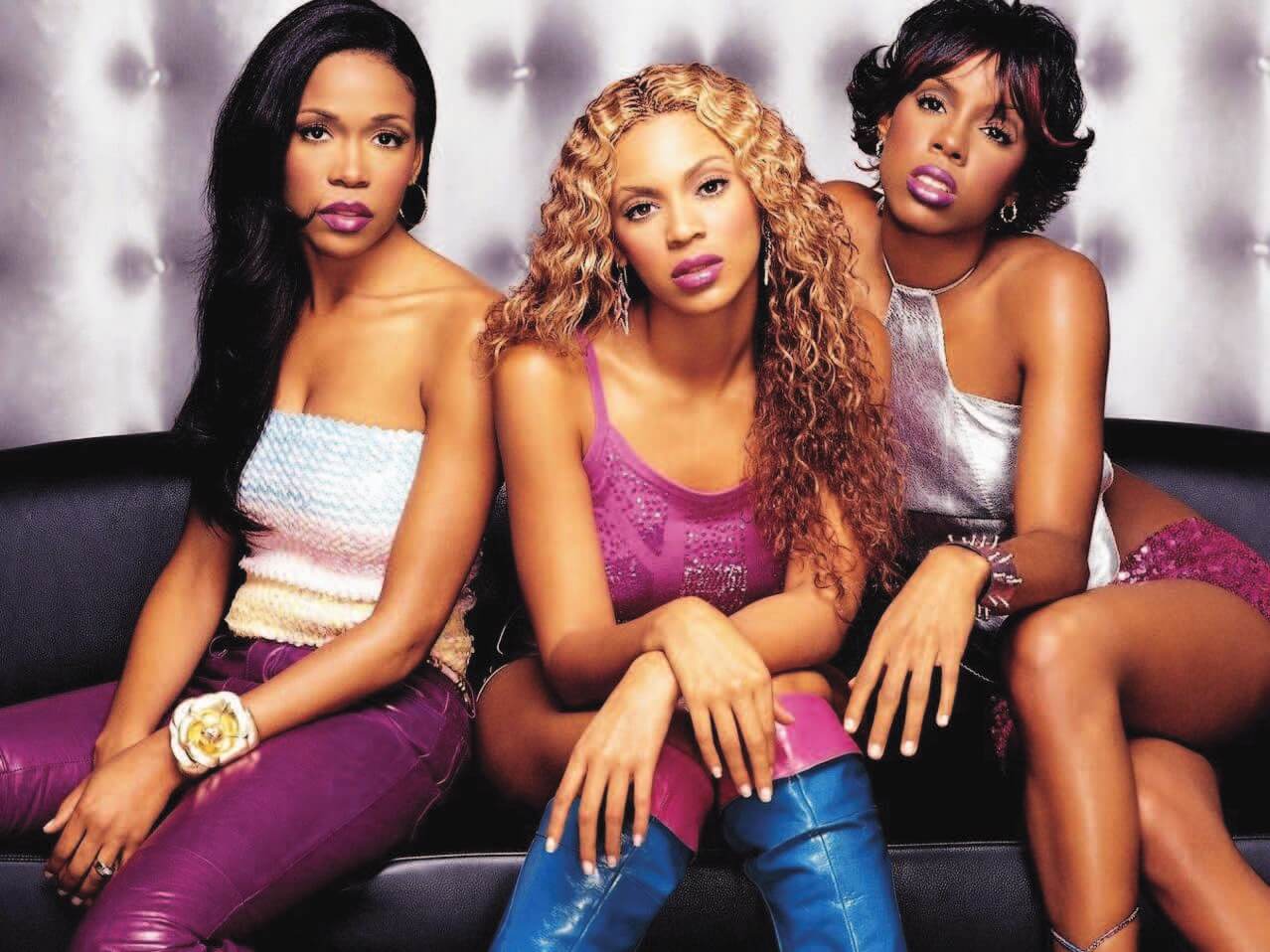 In Scarborough, Ontario, in Cedarbrae Mall, down the escalator and across from the Dollarama, there's Frugo, a store that feels very much like a flea market. There you'll find an assortment of items that range from vintage to essential. A few years ago, I found a small orange faux leather handbag and modelled it in the aisle. In that playful moment of dress-up, I tapped into a childhood fantasy: dressing like the women whose style I idolized in 2000s music videos. I didn't buy the purse because I didn't think it was in style at the time, but I haven't stopped thinking about it since.
To me, the Y2K fashion resurgence is a second chance. It's an opportunity to embrace the looks of yesteryear that I desperately wanted to emulate when I was a child. Music videos were a peek into the life I wanted to live and the way I hoped to dress when I was grown. I really thought I'd grow up to look like Destiny's Child circa 2001 – 2004. It never occurred to me that fashion would evolve by the time I was old enough to dress like the video vixens from Ludacris' "What's Your Fantasy." But Gen Z's interest in '90s and 2000s fashion has brought back a lot of those looks, including fringe, string-tied crop tops, skorts, and faux leather everything.
When I imagine the looks I wanted to imitate, I think of the video for Destiny's Child's "Girl." There's a scene where Michelle wears a lavender cardigan dress set with a matching wide-brim hat, which was the kind of lavish, grown woman attire I aspired to. It's also a reflection of the current interest in matching sets: think Missy Elliott's tracksuits or Saweetie and Paris Hilton in Juicy Couture. I wanted to be in the club, like Toni Braxton in the video for "He Wasn't Man Enough," wearing tie-dye jeans and a cropped jewelled halter top.
Of course, my body and life in general aren't what I expected them to be at age 28. 2000s fashion was designed around skinny bodies. Along with reintroducing low-rise jeans and gold chain belts, comes the scorn for fat bodies and anyone who dares flaunt their protruding belly. The 2000s was a blatantly fatphobic era. While people pretend that the body positivity movement has erased their discomfort with seeing fatness, fatphobia still very much exists within our systems today. We see this through people's fear, including my own, of low-rise jeans. This fear is rooted in the belief that our bellies (and our fatness) should be hidden.
No pleasure comes from hiding. I haven't completely eliminated fatphobia from my shopping experience—it's hard to find clothing from your vision board that'll fit over thick thighs and a round belly—but if I don't dress like the video vixens I admire now, then when will I? As fashion evolves, the love for '90s/2000s aesthetics will fade away again. And just as Allison P. Davis notes in the article "A Vibe Shift is Coming" in The Cut, some of us will "stay stuck at whatever makes us feel comfortable, and if that's in 2016 or 2012 or 2010, that's fine." We'll even create a lifestyle that accompanies that vibe. The only thing I wouldn't say is "stuck." It implies that we won't incorporate new looks that complement our chosen era or challenge our fashion sense as we mature. Instead of being "stuck," I've found a way to fulfill my little Black girl daydreams and perform my many personalities as I grow in age, body and imagination—from sensual video vixen to luxurious aunty.