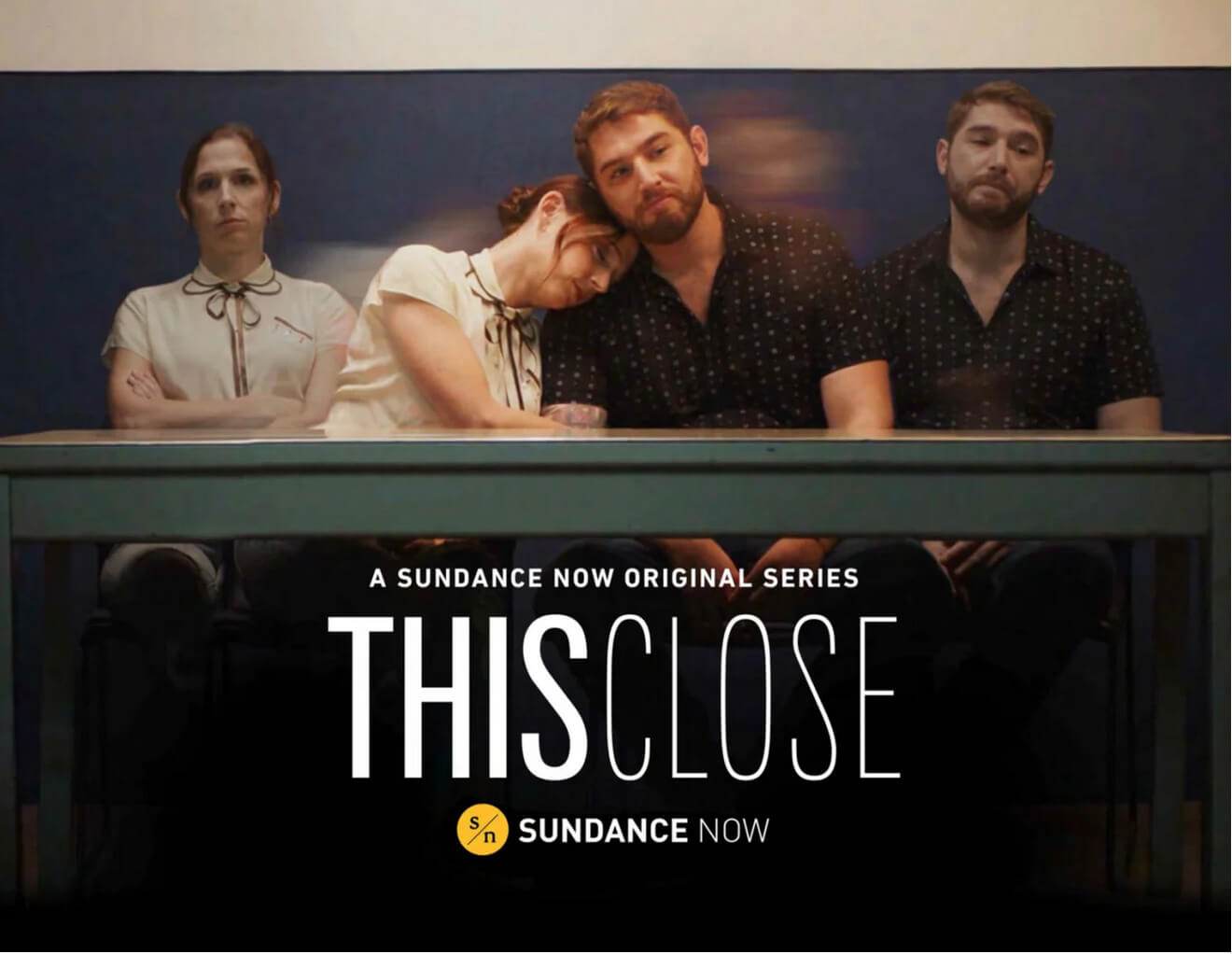 In January 2021, I pitched a scripted television series to the CBC. My story focused on several Deaf characters, not only because I myself am Deaf, but because disabled characters seldom form the nucleus of scripted TV shows.
Reality TV, however, is a different story.
Reality series such as Deaf U, The Undateables, Born This Way, and Little People, Big World prominently feature disabled people. Scripted series, however, seem to feature just one disabled character at a time, if they have them at all. Midnight Mass and Speechless are but a couple of examples, with This Close, a series created for Sundance TV by Deaf actors Shoshannah Stern and Joshua Feldman, being a notable exception.
In my pitch I spoke about the dearth of disabled characters in scripted series—and about how the disabled characters that do exist are usually tokenized and reduced to stereotypes.
Even though there are over one billion disabled people around the world, making them the world's largest minority with over 15 percent of the population, they make up a much smaller percentage of on-screen talent, and even less behind the camera. A 2016 study by the Ruderman Foundation stated that fewer than one percent of television characters in scripted series were disabled, with five percent of these roles filled by actual disabled actors. A follow-up study from 2018 revealed an improvement of about 20 percent authentic casting on both network shows and streaming services.
Why this discrepancy between reality and scripted series?
In their book Narrative Prosthesis, Sharon L. Snyder and David T. Mitchell write that non-disabled people frequently impose on disabled people to explain themselves—that is, to tell the story of how they became disabled. Reality TV feeds that need: when non-disabled people watch Deaf U or Born This Way, they satisfy their curiosity. Through the safe distance of the screen, these shows offer non-disabled viewers a window into disabled people's lives.
Reality TV, however, is limited in its impact. Most of the reality TV series I've seen focus on white, cisgender, heterosexual people; Deaf U, in fact, attracted criticism for its lack of BIPOC and LGBTQ2S+ representation. Reality TV also restricts the way we discuss and think about disability in our daily lives. When we see an actor in a fictional role on a popular series, that actor can occupy a specific space in our heads, much different from the space afforded by reality TV. They occupy a sort of fantasy space, a dream space, the place where archetypes and ideas and desires and fantasies all collide, and the actor on screen becomes larger than life. Billy Porter, Kawennáhere Devery Jacobs, Regé-Jean Page, Daniel Levy, and Michaela Coel are all larger-than-life figures who have created beautiful characters through their respective scripted series.
It seems easier to grab and maintain people's attention through fictional narrative; thus, we must tell our stories through fictional lenses. Reality TV can have a detrimental effect on disability's cultural presence if it is the major format through which disability is represented. It locks us down, rendering us easier to control, separating us from that beautiful dream space. We can be on TV, but it has to be in this specific area, and we cannot cross that boundary until someone else allows us to. There seem to be few (or no) ramps, Sign Language interpreters, guide dogs, or care workers allowed in that particular realm. Disability is too real, too different. Scripted TV series create figures that become part of our cultural lexicon and allow us to process the events of our lives and project our fantasies and emotions. We seldom see disabled artists on the cover of Variety or Hollywood Reporter. We must remain governable, out of sight.
In my pitch to the CBC, I ended by saying that featuring disabled characters in prominent roles would have a tremendous impact, and although my pitch was turned down, my resolve to bring a series to screen remains the same.
It is crucial for us to dream and control our own stories and see ourselves occupying other selves and other worlds, as opposed to continuously having to prove our humanity through reality TV. And since television is such a popular and successful art form, we need scripted TV series centred on disabled characters.