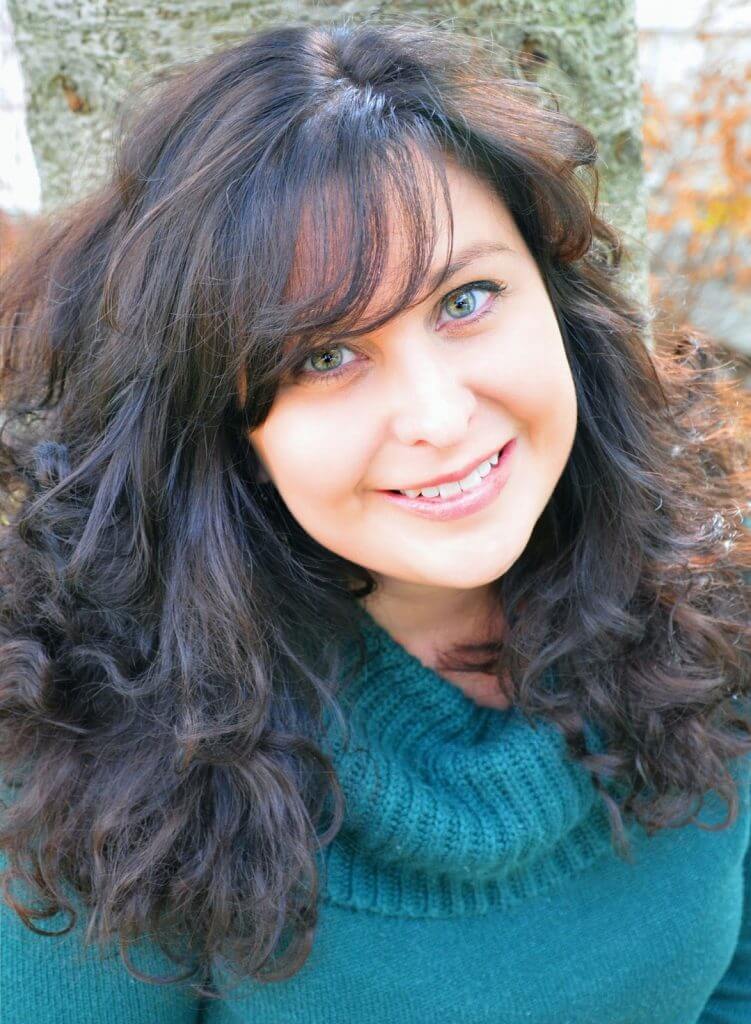 Natalee Caple's gorgeous, very raw new book of poems asks a plain question for complicated times: how do we love when all around us is hate?
Love in the Chthulucene (Cthulhucene)–the title refers to the world-destroying, ancient god of rage depicted in H.P. Lovecraft's horror fiction, an apt monster to resurrect–unfolds like a confessional mixed with visionary revelations, an apocalyptic diary charting a world that seems determined to implode. Nothing escapes Caple's gaze. From the ongoing CanLit sexual misconduct scandals (an inadequate word) to environmental degradation to personal loss and grieving. Caple puts it all on the table and asks us to wake up. 
As she writes in the poem And this is my first true speech,
"something is happening too fast
something bad is coming"
THIS: There are a lot of "back stories" evident in your book. By which I mean, the ongoing disputes in CanLit, which appear to inform much of the book's direction and certainly tone. Or am I reading in too much?

Natalee Caple: Well, that is a big one and dangerous to answer! You are right, of course, to ask about the influence of #MeToo and how it unfolded in CanLit on the book. Love in the Chthulucene (Cthulhucene) started as a project about how writers inform each others' work. It is still an exploration of friendship as a way of life (to borrow extremely loosely from Foucault). In the beginning, the poems were warm responses to other poets that embraced influence and highlighted the range of poetries in our national literature. I envisioned a book length love letter to CanLit.
Then the UBC/Steven Galloway fiasco happened, where a large group of established to extremely famous writers acted as a block to pen a letter critiquing UBC for their handling of firing a professor. In my opinion, which no reasonable person should take to be anything else, the only reliable function of that letter was to publicly influence opinion about Steven Galloway and to undermine the credibility of his accusers. [Canlit] fractured into professional factions where people chose to believe in each other rather than actually figure out how to make change happen. As a professor and an activist for victims of violence I listened to many young writers who expressed fears that anyone who comes forward about abuses in CanLit in the future will be similarly met by a block of powerful [writers] who would push them out and humiliate them in the press. 
As a writer myself, I lost long term friendships and had my career openly threatened by people I loved for my public opposition to the letter. I felt depressed and I relived trauma from my own history of violence. My loving book of poetry seemed not just lost but useless to me. 
That's when I realized that I still wanted hope. No longer a love letter to CanLit, the book is my feminist survival guide and an outlining of a procedure of working through difficult times to continue to invest in friendship and peership, the health of which I believe are crucial to the vitality of a literature. Writing is a social act, whether it is an act of rebellion or confederacy.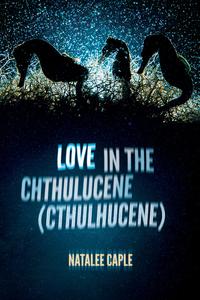 THIS: Tell us about the art works that accompany many of the poems: from where are they taken? And, the proverbial chicken and egg question: which came first, and how does visual art inspire you?

Natalee Caple: I draw pictures of my friends when I miss them. I don't know why. So, I drew most of the art for the book. Though I think of the drawings as poems as well.  As to chicken and egg it's always a bit of a blur. I used to draw a lot more before I found writing. But I never became a visual artist — drawing is a personal practice and here, it is an extension of [my] writing. When I started working on Love in the Chthulucene, even though so much of the book is about friendship and yearning for safety and love when you are unsure about the state of the world, I didn't think the drawings would ever be part of anything. They also conjure, for me, circles of intimacy, feelings about autonomy and belonging.
These traces of contact, poems and drawings, little evidences that we shared time and space together and that we think of each other and miss each other, seemed to be at the core of the book. Influence is something not retrievable, not decode-able, but also not lost.

THIS: You write about love with alternating bursts of cheer and trepidation. What could be more 2019? But love is always a problem and a joy, no?

Natalee Caple: No, sometimes love is easy and ordinary—probably most of the time. I'm not even sure we feel it all the time because it is so deep in our structures. Love is bodily and embodied—I'm not sure what I am trying to say and I am perilously close to saying something I don't want to. We become aware of love when it is a problem and whenever it is a joy—we feel it keenly, wrenchingly when we lose someone. And we feel [love's] edges and it's heft when it's new. [Love is] the shape of you, but you don't feel all of your own outline or contents ever. I guess those are another kind of awesome depths from which monsters may rise.

THIS: The title of the book is revealing. We are living in a time of monsters, but is that always bad? What can we learn from the monstrous?

Natalee Caple: We are the monsters and the depths—literally and figuratively we are the monsters in the Anthropocene. The term Chthulucene was created by Feminist scholar Donna Haraway who feels that the term Anthropocene still centers humans too much to inspire a new way of relating to the planet and non-human life. Haraway explicitly denounces any connection to [Lovecraft's] monster Cthulhu. She hates the racism and sexism of Lovecraft's writing. 
But I see racism and sexism as part of the human monsters we are, and that is the depths in ourselves we all have to confront. So I take full responsibility for the term Cthulhucene, for bringing the monster back.