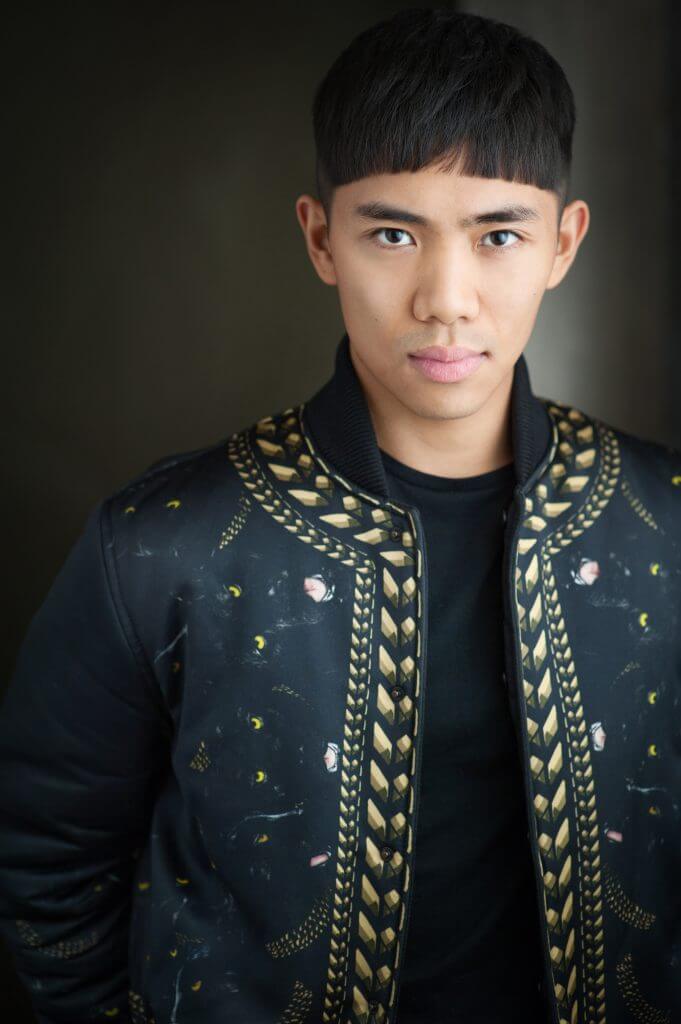 While dance has the potential to break down barriers, Vancouver-based dancer and choreographer Ralph Escamillan says it's not always easy to find free classes to train and practice in the city. 
So he created one.
After starting a community organization called VanVogueJam in 2016, the 25-year-old has been teaching vogue, a dance-based art form originating from Harlem's queer subculture more than 50 years ago, on a by-donation basis each week.
"I wanted to vogue with people who actually needed the dance form," he says, explaining that accessibility was the catalyst for removing financial barriers from his classes, making it open to those of all ages and levels of experience.
According to Escamillan, beginners can expect to learn some fundamentals during the first hour of class, inspired by the five basic elements of Vogue Fem – hand performance, catwalk, duckwalk, floor performance, and spins and dips. The second hour is usually reserved for freestyling and advanced practice.
Since the age of fourteen, Escamillan has embodied a number of styles in his work, including contemporary, street and commercial dance, but none compare to his passion for vogue.
"Vogue is not just about dancing, it's about the culture – there's a whole community connected to it," he says. "I appreciate what it does politically [and] how it takes space for queer people." 
Voguing's cultural influence continually resurfaces in various aspects of contemporary pop culture, inspiring everything from choreographed dance performances from artists like Lady Gaga and FKA Twigs, to the wildly successful competition series RuPaul's Drag Race.
But Escamillan makes a point to continually remind his class, and himself, of voguing's deep historic roots. Extending as far back to Harlem's ballroom scene in the 1960s, voguing allowed members of the black and Latino LGBTQ community to carve out a safe space for resistance, survival and activism, to counter experiences of marginalization and discrimination.
Since then, the world of ballroom has expanded to queer communities across the world, developing into a culturally-rich network that incorporates voguing competitions, themed balls, outreach services, and "houses," which are support systems formed in a family-like structure.
"When I go into these communities that have been there for so long, I feel like I need to earn my keep," says Escamillan.
After being exposed to the voguing scene for the first time through Jojo Zolina, founder of dance group House of La Douche, Escamillan later travelled to New York City in 2013 to train with Leiomy Maldonado, an internationally-recognized figure in the community, also known as the "Wonder Woman of Vogue."
Since then, Escamillan says teaching the dance form to others has been a consistent reminder to continue training himself – which he does by sending Maldonado videos when he doesn't have time to go to New York to train in person.
For those interested in coming to class, Escamillan says it's important to know that learning dance is like learning a new language. "Your first class is going to be a shock, but I'm not going to kill you, you're not going to melt!"
To help foster a sense of community and safe space, class always starts with a "check-in. "We ask for names, pronouns, and we also say something positive [as] a way of connecting people in the class," says Escamillan.
He admits that in some ways, sustaining his class also goes hand-in-hand with cultivating Vancouver's local ballroom scene, which is still in its early stages, compared to east coast neighbours like Toronto and New York City.
Along with teaching beginners about vogue culture, the class also gives more experienced dancers the chance to practice for balls, which are the original safe spaces where new and legendary voguers come together to compete in a variety of categories for trophies and prizes.   
"It's like a catch-22. You need the vogue ball for the voguers, and you need the voguers for the vogue ball," says Escamillan, adding that these events are often the fuel that encourages students to continue coming to class to train.
This summer, VanVogueJam will be hosting its third vogue ball during Vancouver's Pride Week, which Escamillan hopes will continue to empower the city's young and emerging ballroom scene.
"The community aspect is what really inspires me, even more so than the dancing – like how people hug after every competition. Even if there's shade or drama, there's still this root of community, which is very beautiful to see."
VanVogueJam will be hosting a Sci-Fi themed vogue ball during Vancouver's Pride Week on August 2.