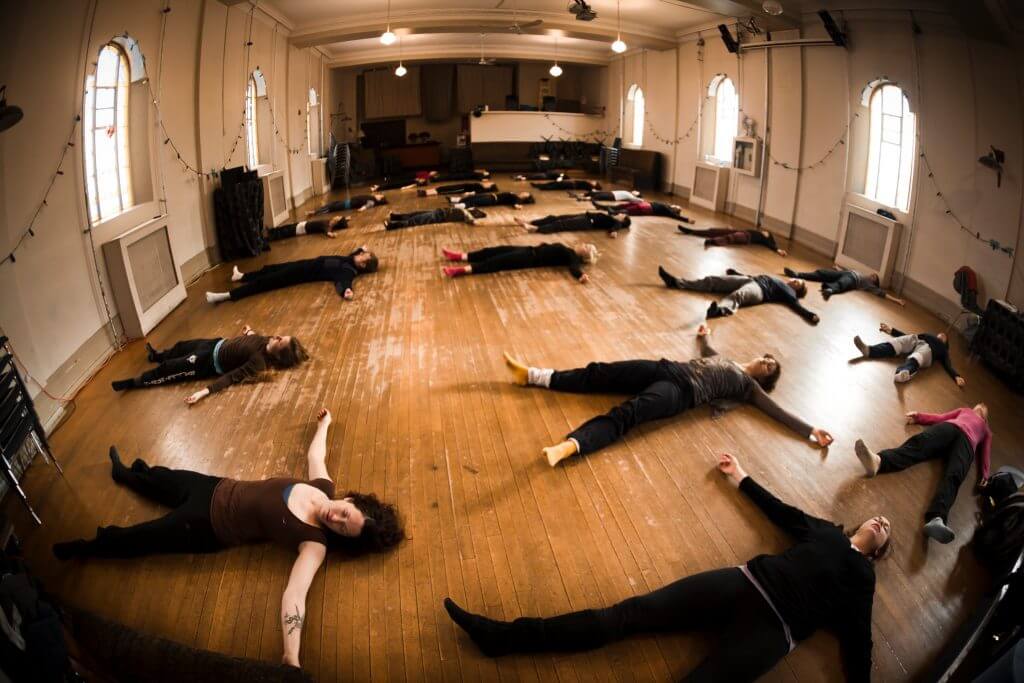 Photo courtesy of Love-in/Facebook
"Enjoy how your body feels!" dance teacher Kristina Alleyne shouts over the music. The rehearsal hall is lined with standing fans, swiveling hot air. It's a warm summer day in Toronto, but the dancers aren't holding back, leapfrogging through the air and improvising to the Alleyne's rapid counts of six. The morning training session is part of TO Love-In's summer program. A not-for-profit, volunteer-driven organization based in Toronto, Love-In is dedicated to providing supportive spaces and alternative training to professional dancers.
Amanda Acorn and her friend Eroca Nicols launched TO Love-In in 2009 in response to what they saw as a gap between the technical training required to thrive in the dance world and dancers' ability to let their own creativity and practice flourish. "After you graduate from a dance program, you look around and think, 'What do I do now?'" says Kate Nankervis, a contemporary dancer and one of the TO Love-In's current lovers, as they're dubbed. "We're all training in this one particular way."
In addition to summer programming, the group also puts on a performance series where local, national, and international teachers provide training for local dancers. While the Love-In primarily works within the professional dance community, their workshops are open to anyone. "We work in arts and we make things that are reflective of the world we live in," says Nankervis. "If there's no room to have your own voice, your own thoughts, your own body, then how are we going to continue to evolve? We can train forever, but what's the point if we can't apply it to making something and sharing it?"
Michaela Cavanagh is a former This intern.