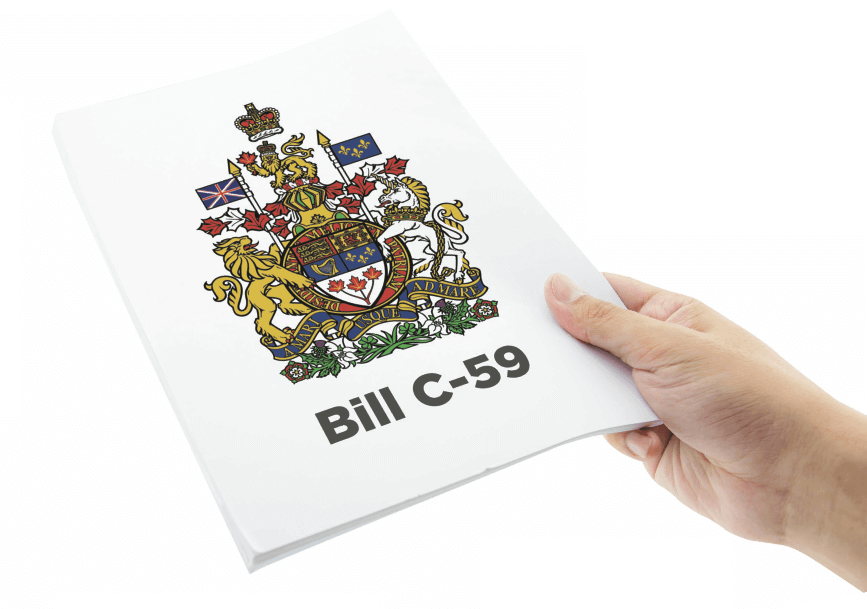 Just before Parliament adjourned for the summer, Justin Trudeau's government introduced its answer to the Harper government's hugely controversial 2015 anti-terrorism legislation. The old law, Bill C-51, sparked protests across the country from people who said it trampled on civil liberties and privacy rights. It gave Canada's intelligence agencies enormous surveillance powers, to be held in check by a secret court whose decisions could not be appealed, and opened the door to activists and protesters being treated as potential threats to national security. Now, Canadians are anticipating that new legislation, Bill C-59, will strike a better balance between protecting citizens and upholding their constitutional rights.
Law professors Craig Forcese and Kent Roach call the Liberals' 139-page proposed legislation "the biggest overhaul in Canadian national security since the creation of the Canadian Security and Intelligence Service (CSIS) in 1984."
So what's in Bill C-59 and what's missing?
---
A NEW ALL-IN-ONE OVERSIGHT AGENCY
Bill C-59 combines a few existing oversight agencies to create the National Security and Intelligence Review Agency, a new independent body that will review the actions of all national security and intelligence arms of the Canadian government, including CSIS (Canada's primary civilian intelligence agency), the Communications Security Establishment, or CSE (the agency that deals with electronic communications, foreign intelligence, and cybersecurity), and the national security functions of the RCMP, the Canadian Border Services Agency, and any other government entity. According to Ralph Goodale, minister of public safety, this new body of expert reviewers will have access to all government national security information except advice the prime minister receives from the Privy Council.
CREATING AN INTELLIGENCE COMMISSIONER
A new part-time position, to be held by a retired judge, replaces the current commissioner of the CSE. Unlike the new expert review agency, tasked with assessing investigations and operations after the fact, the Intelligence Commissioner will assess the constitutionality of ongoing operations.
POLICING POWERS FOR CSIS
CSIS was created in 1984 in part to shift intelligence-gathering responsibilities from the RCMP to a civilian agency. In 2015, Bill C-51 gave CSIS agents broad powers to intervene to disrupt active threats. The new anti-terrorism bill puts some limits on this power to intervene.
CLARIFYING WHAT COUNTS AS A THREAT
Bill C-59 clearly specifies what's considered a threat to Canada, and says explicitly that "advocacy, protest, dissent, and artistic expression are not activities that undermine the security of Canada."
GOVERNMENT HACKERS
For the first time in a piece of legislation, Bill C-59 acknowledges that hackers working for the Canadian government engage in offensive and defensive cyber attacks on foreign computer networks. The bill creates some guidelines for these operations.
NO-FLY LIST
Bill C-59 includes a provision helping those who have the same name as people on the no-fly list. But it does not attempt a substantial reform of the way people are added to or removed from no-fly lists.
PRAISE
Professor Wesley Wark of the University of Ottawa writes that he is pleasantly surprised by the scope of the reforms in Bill C-59, especially coming from a new government. He says politicians have a tendency to defer to national security bureaucrats.
CRITICISM
Micheal Vonn, policy director for the British Columbia Civil Liberties Association, writes that the Liberals' new bill tinkers with the more aggressive power grabs of the old bill, when it should instead repeal them entirely. Along with Ann Cavoukian, former information and privacy commissioner for Ontario, Vonn says Canadians never received a satisfactory explanation for why the national security laws on the books before 2015 were "inadequate for security purposes."