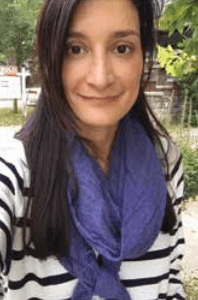 For 34-year-old Samantha Boshart, a practising physician at Hamilton, Ont.'s Aboriginal Health Centre and member of the Chippewas of the Thames First Nation, health care is about more than just prescribing medication. By combining her training as a Western physician with traditional Indigenous healing, she's helping to tackle unique and particular health challenges facing Canada's Indigenous communities—mental health and substance abuse challenges, for example—many of which are closely linked to economic and social issues.
"Traditional, holistic treatment is much more successful in its outcome," says Boshart, pointing out that physical symptoms often stem from underlying emotional challenges.
"Usually the root [of illness] is in the emotional or spiritual realm. You have to disentangle all these things to help rebuild people in a very broad and supportive way; it's about healing not just about treating symptoms."
Recently, Boshart travelled to North Dakota to join the Dakota Access Pipeline protest and offer her healing services. "I sat in a space called the emotional wellness teepee," says Boshart. "We were there to support people in whichever way they needed."
Joining a community of Western physicians, herbalists, chiropractors, and energy workers, Boshart discovered "the capacity of humans to come together in generosity, respect, and reciprocal relationships" and create a functioning multi-dimensional health care system.
It's this type of blended model that she hopes to one day establish in her own community. "Ultimately, I want to see Indigenous people given back the power to take care of each other," says Boshart.
"Every Canadian needs to educate themselves about the history of Indigenous issues, and be an ally in bringing us to a place where we can be well again," she adds. "[The Indigenous community] has so much knowledge about how to work with the land and make our earth a better place, and if people aren't well, they can't share their gifts."