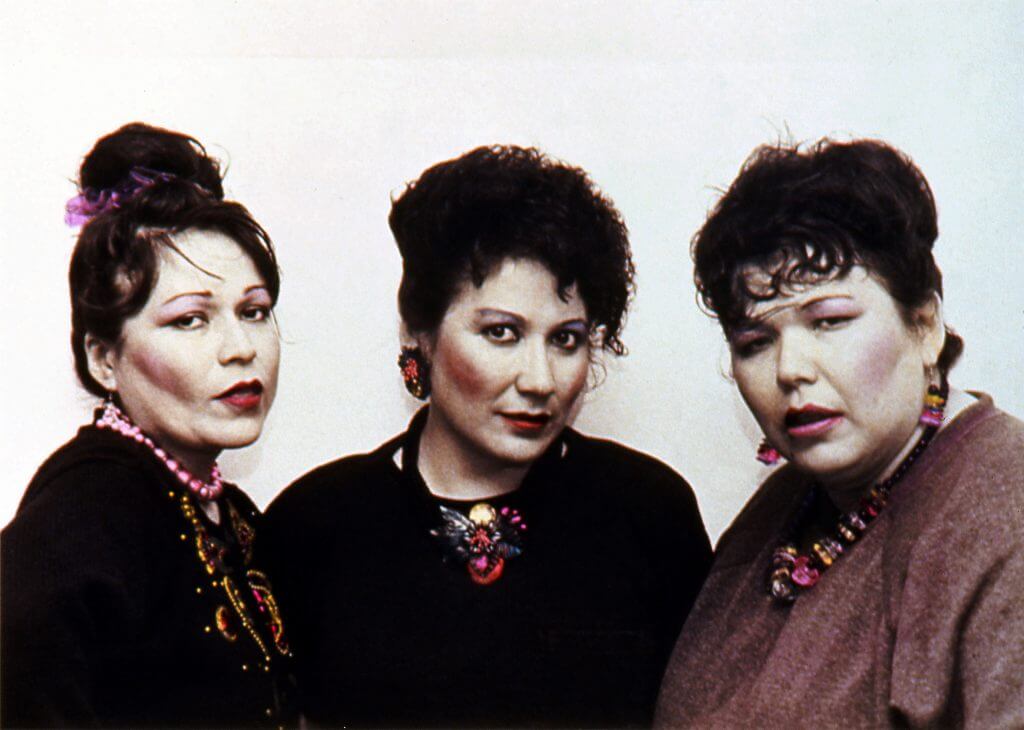 Mohawks in Beehives (1991)
Shelley Niro's visual art and film have explored a borderless continent, power and pop culture, life on First Nations reserves, and much more – never without a sense of self. Niro, born in 1954 in Niagara Falls, New York, is a Mohawk artist from the Six Nations Reserve near Brantford, Ont. Living in Brantford, she works in film, photography, paint, and installation art to illuminate subjects—often herself, friends or relatives—in ways that talk back to normalized stereotypes of Indigenous women. This year, Niro is one of eight recipients of the Governor General's Awards in Visual and Media Arts, and a group exhibition of their works will be on view starting April 8 at the Winnipeg Art Gallery. This recently spoke with Niro about her artistic process and the inspiration she draws from those closest to her.
When did you first get involved in art making, and what was your path to becoming a working artist?
I made art most of my life, but I really began to do it on a full-time basis around the mid-'80s. I said if I really want to become an artist, I have to develop some confidence in what I'm doing and stop doubting it. I just started to follow that path, to stop questioning what I'm doing and just go for it.
The photograph that drew me to your work was "The Rebel" (1991), which then led me to Mohawks in Beehives series (1991) and to your 1998 film Honey Moccasin. How did those projects come together?
In those works I used my family—my mother and my sisters. Mohawks in Beehives, that was right after the Oka Crisis, and I wanted to do something that was kind of uplifting, something that was not serious. During that time, every time we opened up the newspaper there was always something about, if not Mohawks, the Native population in Canada. It was always dark and dreary and you'd always see stories of suicides on reserves, poverty, and how Natives are taking money from the taxpayers. So, I was challenged to either try to change a perspective or just do something for myself so that it would make me not so depressed about what I'm reading.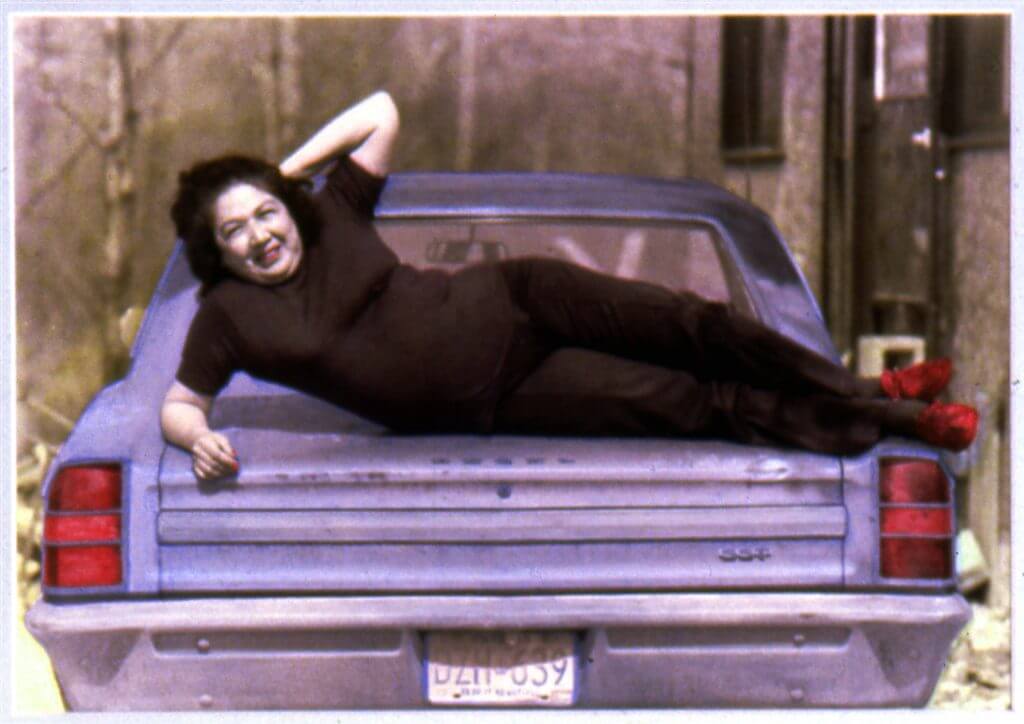 "The Rebel" (1991)
Why did you choose to use family members and friends as models?
I really like using family and friends because it gives me an opportunity to be with them, even when they're not modelling, but I can still respond to them as I'm working on a photograph. And I'm archiving them as well, as I keep using them.
A lot of your recent work, such as "Memories of Flight" or Flying Woman series, seems to look in two directions: inward and outward, to the past and toward the future. Is that how you see it?
Yeah, I do. I think you always have to look to the future, because if you do that there's always hope there. If you stop looking toward the future, something's missing. I think, too, looking at the past, looking through memory, and acknowledging ancestors is also something I find I have to do in my work, because it's an element I grew up with and I want to continue doing that.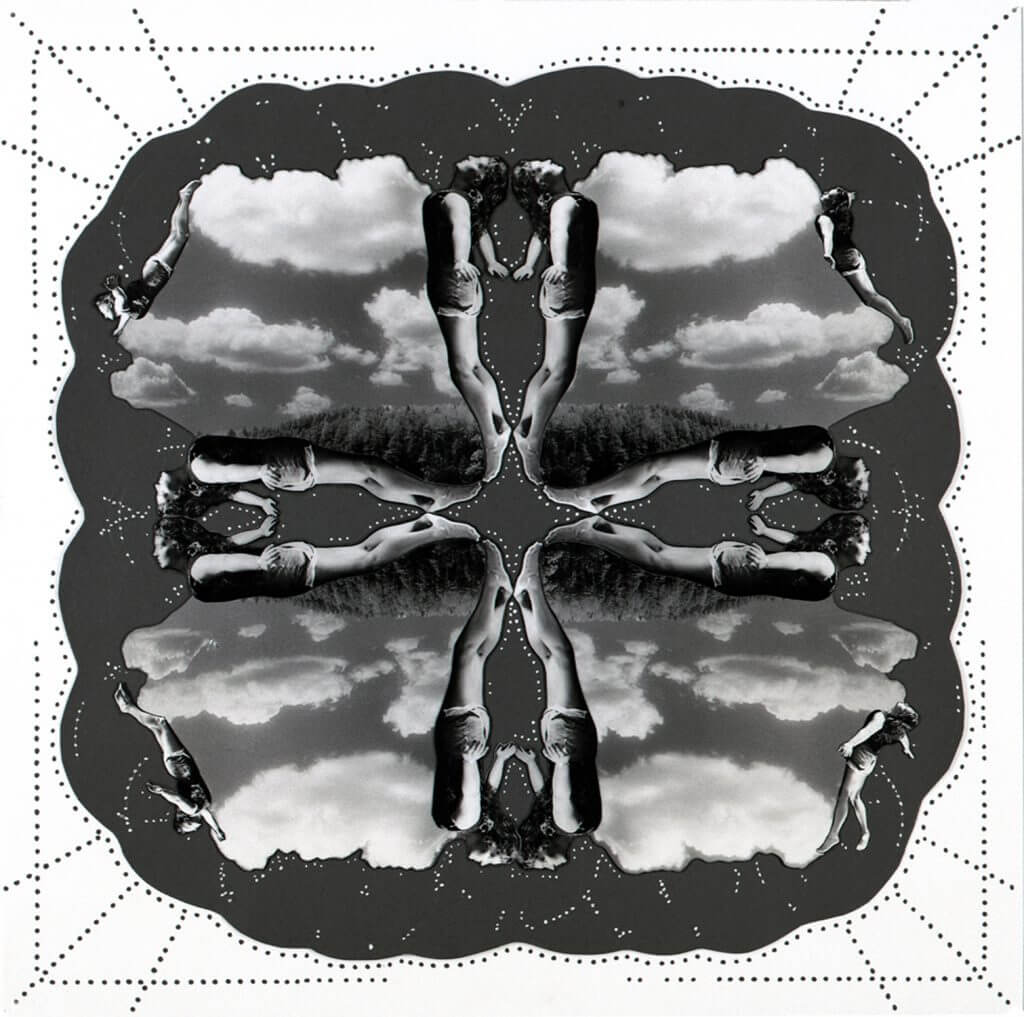 "Flying Woman"
How do you think oral histories translate into painting and still photography?
I can't literally translate what the oral history is, but I think it's important to know that history was passed down that way. I don't like to be so literal in my art making that it's like, "This is oral history." I think it's something that generates and inspires me to continue and to be inventive in the work itself. I get a lot of comfort knowing that those histories have been spoken about for many years, that I'm not just starting at zero. It comes through foundations and layers of knowledge that I know about and my friends and family know about as well. It's just important to know that it's not new.
You often have many types of media in one work, whether it's performance, still photography, or 16 mm film. How do you navigate these different elements?

I see film as sculpture. As you're shaping your film, you have to bring elements that will make it a lot stronger and entertaining. You don't want to make a boring film. So I really try to think of those things, especially because I know Native people will be watching it. I want to put elements in there that they can relate to and hopefully appreciate.
---
Photos courtesy of Shelley Niro.