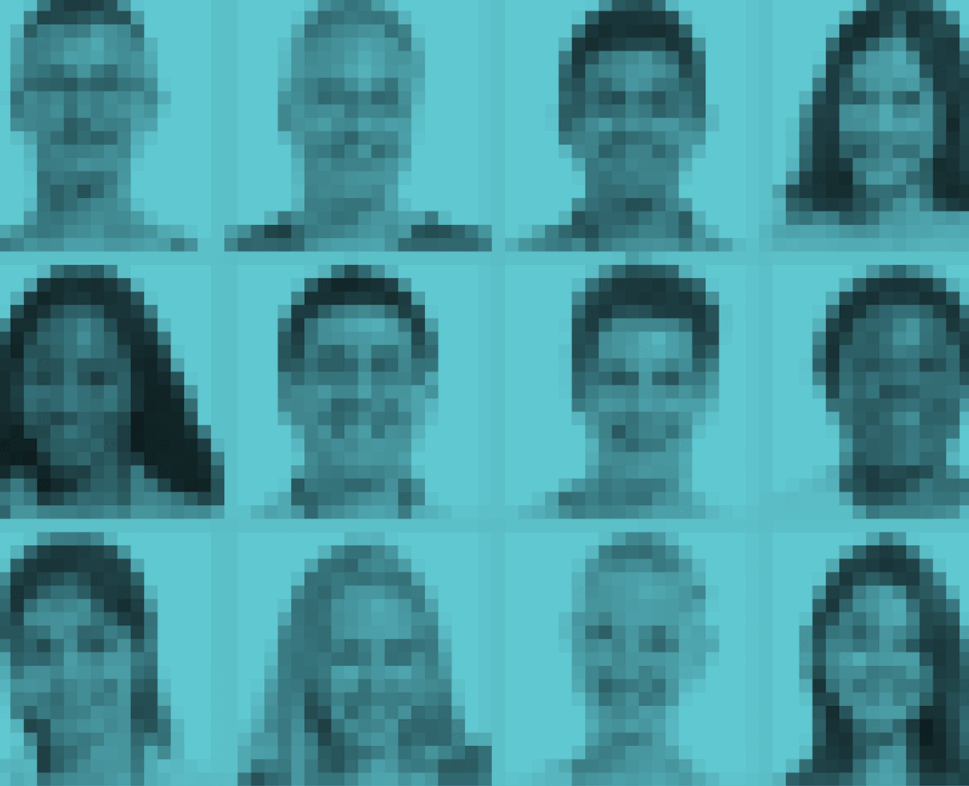 The night bus to Toronto's North York General Hospital was nearly empty at two o'clock in the morning in September 2014, and Dan McLaughlin was nervous. He was on his way to receive an MRI so that doctors could diagnose a painful back injury, the result of years of hard labour, previous drug abuse, and sleeping on the streets. Procedures like this often happen before sunrise, and although the hour was early McLaughlin was relieved to finally be receiving medical attention for an ailment that was causing him increasing discomfort. The injury had gotten so bad that he was spending most of his time in bed.
"I could barely stand, barely walk," he remembers. He spent one week using his computer chair to wheel himself around his rental house in Toronto's east end so that he could do basic things like use the bathroom.
When McLaughlin arrived at the hospital he approached the receptionist in the waiting area, and she asked for his Ontario health card. McLaughlin had anticipated this, of course, and he knew his only option was to lie. He told the woman that he'd left his health card at home. "I need to do stuff like that to get by," he explained.
In reality McLaughlin did not have a health card at all. He didn't own a single valid piece of government identification.
For 15 years, McLaughlin had been trying tirelessly to prove to the Canadian government that he exists. He'd taken trips to Service Canada and ServiceOntario offices to get a social insurance document, a health card, a citizenship certificate. Even though he once owned those pieces of ID, nobody would give him any replacements. Each one of the receptionists, clerks, and officers McLaughlin spoke to told him he needed to show supplementary identification—a birth certificate, a social insurance card, a driver's licence, a passport—before they could issue him new ID.
He went to his old elementary school to try to search for copies of his birth certificate, but the school no longer kept those records. He found two separate lawyers who agreed to advise him pro-bono on how to get identification, but neither of them were able to solve the problem. "The only thing they could get me were copies [of my documents], and copies aren't good in Canada," he says. One time, McLaughlin walked into police headquarters in downtown Toronto, where he knew his information was on file because he had a criminal record, and asked the officers to fingerprint him, take his photograph, and vouch for him as a Canadian citizen. "I'm in your system. You know who I am," he pleaded. None of these tactics worked.
McLaughlin was stuck. He was living as a pseudo-citizen, a Canadian with no proof that he is one. He could not access welfare or health care without identification and most employers would not accept his social insurance number, or SIN, which he knew by heart, without the hard copy. He toyed with the idea of travelling to Scotland, his birthplace, to find a copy of his birth certificate—that is, until he realized he would be unable to leave Canada because he could not get a passport without identification.
His back problems were growing worse, and he was tired of relying on odd jobs for cash in lieu of a SIN card and a payroll position. He needed a piece of identification badly.
"Short of chaining myself to an embassy, I don't know what else to do," he says.
According to statistics from three Canadian advocacy projects—the Housing Help Centre, Partners for Access and Identification (PAID), and Street Health—McLaughlin is one of thousands of Canadians who are living without at least one piece of official identification. As a result, many live on the fringes, without access to doctors, employment, welfare, or other social security nets.
One woman is 84 years old and has not been able to get ID for more than 20 years. Another is pregnant and cannot access health care in Ontario because she does not have a provincial health card. In some cases parents do not register their children's births in the first place, which makes identification especially difficult to obtain later in life.
Beyond the everyday frustrations that come from lacking the mobility, security, and autonomy that other Canadians enjoy, to live without any identification, any proof of belonging somewhere, is a form of citizenship that is unique in its invisibility. Not having ID can mean not feeling welcome in a place that is meant to be your own. "I'm a man without a country," McLaughlin often mused.
Without the ID to get a job, travel, or get health care, McLaughlin felt trapped. "I can't do any of the things most Canadians can do," he said. "I want more out of life than this."
***
McLaughlin is jovial, bearded, and missing the middle finger on his right hand from his days working as a handyman. Now 52, he has spent time as a landscaper, a carpenter, a plumber, and a mechanic. He came to Canada with his family when he was an infant; it quickly became his home.
McLaughlin's youth was full of freedom and mischief. When he was 15 years old he travelled from Windsor to Detroit with a girl he loved using only his library card, which he says the border guard accepted as valid proof of identification.
In his early 20s, while hitchhiking northbound on the American west coast, a man offered him a drive and a job setting up fencing on a horse ranch in Oregon. It was there that he spent his days saddling up and riding horses along the perimeter of the property's 4,000 acres, lying down and adjusting barbed wire as he rode the expansive boundaries of the ranch. After tiring from a full day's work, he would tie up his horse to one of the fence posts and doze off on the grass underneath the bright stars of the Oregonian countryside until the sun came to wake him up in the morning.
But as he got older, McLaughlin found himself in some legal trouble. He keeps a nine-page list in his bedroom of his criminal convictions—including auto theft, robberies, and break-and-enters—that date back to the 1980s and finish in 2011.
He was first arrested when he was 16 years old, when he was managing the pinball machines at an arcade store in Richmond Hill, Ont. His family life was dysfunctional, and he was itching for change. His girlfriend at the time was from British Columbia, and she wanted to go back out west, so that is where the couple decided they would flee.
But first, the pair needed money to make the trip. McLaughlin broke into his family's house in Toronto and stole a large aquarium that had a Plexiglas slot on top, which his parents put money into to save up for trips. He filled a pillowcase with cash, and on his way out the door he took his mother's jewelry, including his grandma's wedding ring, which had been given to his mom when she married his father. Altogether, McLaughlin and his girlfriend stole about $600, enough for three bus tickets to B.C.—one for him, one for his girlfriend, and one for her brother.
Shortly after McLaughlin arrived in B.C. he learned that his parents had a warrant issued for his arrest. A neighbour saw him and his girlfriend leaving the house with the loot. "The whole thing lasted about a week," McLaughlin remembers. He returned to Ontario, turned himself in, and got probation.
Years after the robbery, in 1999 an explosion next door caused the family home to burn down. The only items saved from the flames were photo albums that had been wedged so tightly into bookshelves that the fire had no oxygen to destroy them. Original versions of McLaughlin's birth certificate, citizenship card, and landing papers, which today would help him prove his identity, were incinerated.
After that, in a separate incident, McLaughlin's wallet—which contained his driver's licence, a photocopy of his birth certificate, and his health card— was stolen.
Even though McLaughlin filed taxes each year to the Canadian government and was audited by the Canada Revenue Agency last year, he had no luck getting any ID back.
"If you lose your driver's licence, you still have a whole wallet full of ID. You can go into [the Ministry of Transportation] and say 'I've got this this, this, and this,'" McLaughlin says. "But if you don't have those starting pieces, you're fucked. You're me. You're trapped in a country."
Today, McLaughlin says he's cleaned up his act, but he's still stuck without ID. "They sent me to prison to reform, and to become a productive member of society, but I can't do that without ID," he says. "The only thing to my name is my criminal history."
***
McLaughlin's motivation to find identification came in months-long cycles, beginning with hope and ending in despondence. A fresh lead or a conversation with a friend would inspire him to find a way to get a health card or a citizenship card but inevitably, each time he tried, McLaughlin would hit a dead end, grow exasperated with the recurring rejection, and give up for months at a time—that is, until another friend, or another lead, picked up his hopes once again.
Many people in McLaughlin's situation are even less lucky than he is. While little data on the matter is available, anecdotal evidence from social and ID workers suggests the issue is widespread. One ID clinic worker says he knows of at least 20 cases of people living in downtown Toronto who have no identification in their possession.
Many do not have the support systems or resources that McLaughlin enjoys, like a house that is rented to him by a local shelter for 30 percent of his monthly income, or a resumé with names on it like Ford and Texaco Express Lube and Car Wash, or a robust circle of friends and acquaintances. "I'm lucky that I have enough skills that I'll be able to carry on and survive, but for someone who is not as confident as me, someone else could just get run right over," McLaughlin says. "They'd be a nameless face."
Without ID, McLaughlin got by with connections and luck. A friend of his, who is a nurse, was able to vouch for him so that he could access a doctor when his back acted up.
He often relied on his checkered past, too. He memorized his criminal barcode—491512B—the number that came up on the dashboard computer in police cars when cops stopped him and punched his information into their system—and recited much to the surprise of police officers, when they asked him to produce identification.
"How do you know your number?" they would ask.
"I'm just a barcode," he responded.
By late 2015, McLaughlin had been living without formal ID for more than a decade—and that seemed unlikely to change any time soon.
***
The atmosphere in the dining area of a community centre on Toronto's Queen Street East was chaotic late last December: music played from a small radio in the corner, while patrons sat at tables talking. Others appeared to be intoxicated, pacing around the room. Most were experiencing homelessness and using the day shelter as a refuge from the wintery outdoors.
Inside a small office sat Gaétan Héroux, a polite man with grey hair and a suitcase full of envelopes. By 1 p.m. he had already checked 17 people off on his list of appointments, and more still were trickling in to seek his help. This is one of his busiest stops on his daily route through Toronto.
As one of the city's few identification workers, Héroux travels the city solving people's identification-related problems—although he would tell you that ID is not the problem; rather, it's the symptom. "The real problem," he says, "is housing."
Most people facing significant ID-related issues are homeless, or at least precariously housed, he says. In fact, when McLaughlin first lost his identification 16 years ago he was living on the streets too—he had been robbed of his wallet, which contained multiple ID cards, while he was taking a shower in a Toronto homeless shelter.
Many in Canada's homeless population may have trouble holding onto their identification because they do not have a safe place to put their ID. To combat this, some homeless shelters and advocacy projects installed "ID safes"— cubbies or drawers for people to store their ID until they need it again. One man, for example, who deals with mental health challenges and lives on the street, visited Héroux's office to replace a health card that he lost just one day after he took it out of an ID safe.
Even for low-income individuals who do have housing, renewing lost identification can be difficult and costly. Depending on the province, some identification cards can cost up to $75, while a five-year passport will cost upwards of $120.
"If you have the necessary financial means, it's not really an issue," says Mary Ann Proulx, who helped develop an ID clinic in York Region, Ont., to assist people living without identification.
One of Proulx's toughest cases was a three-year-old girl whose birth was never registered by her parents. The girl's mother later passed away, and her father had been in a severe accident when her stepmother approached Proulx for help.
"It was unclear whether the dad was going to live," she said. The stepmother needed to get the girl's birth registered so that the family could access tax credits and benefits that would help them during the crisis.
After weeks tracking down and getting a hold of the appropriate documents, Proulx went to the hospital where the girl's father was staying so he could sign her birth certificate.
But that's a best-case scenario for those in this predicament. "There were some cases where I could not get ID for them at all," Proulx says.
Meanwhile, in December 2016, Proulx's clinic closed its doors when York Region chose not to renew its annual funding.
The government, it seems, can do little to help. In an email statement, Citizenship and Immigration Canada, the government body that replaces citizenship cards in Canada, wrote: "If an individual would like to replace their citizenship certificate, they must fill out the application form and provide necessary documentation to prove their identity. If their previous card or certificate was lost, stolen or destroyed, the applicant must provide details such as when, where and how this occurred." (The department declined a phone interview for further questioning.)
In the United States, the situation is not much different. On a cold Philadelphia morning last November, 74-yearold Chip Delany found himself standing in a line of about 50 people waiting to sort out identification-related issues— similar to the ones McLaughlin faces here in Canada.
"It's blowy, and my nose is running," Delany said on the phone as he waited outside the ID office. He was hoping to get identification for his partner, Dennis Rickett, who had been without it for 27 years. Rickett himself had grown so frustrated searching for proof of his own citizenship that he left the task entirely to Delany, who worried that, if he were ever to die, he would be leaving his partner to fend for himself without identification, and without a way to provide himself with shelter, care, or basic income.
"You can't do anything, you can't have a bank account or insurance if you don't have ID," Delany says. "I'm dealing with this practically every day and it's very depressing. Nothing seems to work," he says.
"The whole thing is just a nightmare of a catch-22."
***
On November 9, 2015, McLaughlin waited in a crowded room at a ServiceOntario office in Toronto's east end, holding a signed letter vouching for him from the ID clinic and the certified copy of his landed immigrant document—a piece of identification a parole officer was able to dig up for him years ago upon his release from prison, but that proved to be useless before.
"I really don't think this is going to work," McLaughlin says, beginning to feel hopeless. "Maybe we should just get out of here."
His friend, who drove him to the offices in a Zipcar, urged him to stay, and then McLaughlin's number was called.
McLaughlin walked up to the counter to begin to plead his case. He knew this part well: He would go up, tell them that he does not have supporting documents other than a copy of his landed immigrant document, try to negotiate, and then the person behind the counter would deny him.
"I'm not sure you're going to be able to help me," he told them, already growing weary.
The man behind the counter looked at McLaughlin, looked at the small piece of paper, furrowed his brow, and began punching information into his computer.
Then, moments later, much to McLaughlin's surprise, he walked out with a health card. It was a specific date, inked in fine print on the copy of his landed immigrant document, that did the trick, falling within a range that was deemed acceptable to prove identity.
"Often it just depends on the bureaucrat you get," explains Héroux. "This is the world of ID. You've got to negotiate."
McLaughlin was thrilled, phoning and texting friends, and setting up appointments to get his back checked out by a medical professional. This small piece of recognition of his existence gave him not only access to health care but also, perhaps just as importantly, validation that he belongs here. In our current system, a piece of paper can dictate how we feel about our place in society.
McLaughlin was able to get his back pain diagnosed—a herniated disc—and is now deciding on treatment options. An Ontario health card is just a small step on McLaughlin's journey. He learned quickly that it could not act as supporting ID for a social insurance card and he still needs a steady job, so the journey is not yet over.
"It's just a start," he said. "If I hadn't gotten that health card that day, I would have given up."
Megan Marrelli is a Toronto-born journalist completing a Master of Science degree at the Columbia Journalism School in New York City. She writes about Toronto's affordable housing crisis, robotic investment advisors, and everything in between. Her master's thesis is a subculture piece on New York's illegal street racing scene.