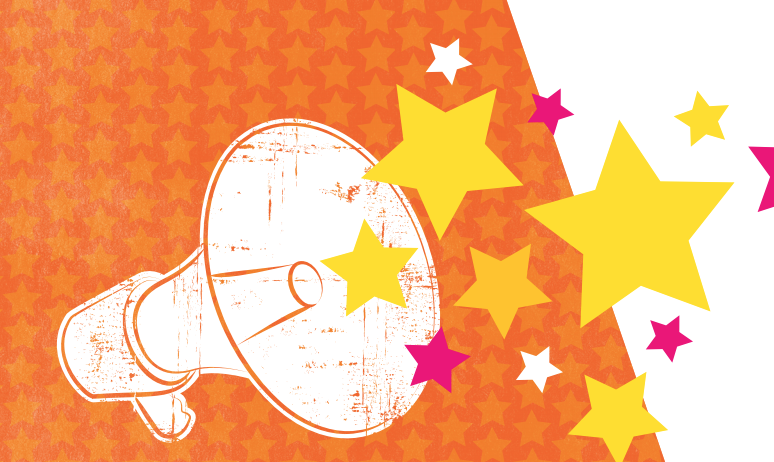 A couple of years ago, a stranger approached me while I was volunteering at a film festival in Toronto. She motioned to a group of friends standing nearby. They placed a bet on my ethnicity, she explained, and wanted to know where I was from. I smiled and patiently regurgitated my now-rehearsed response: I was born in Scarborough, Ont., but my mother and grandparents are of mixed ethnicity from South Africa. She nodded and said my answer made sense—they knew I was "something like that."
Her question was one I was all-too accustomed to answering. Growing up in a variety of Ontario suburbs, I constantly faced questions about my ethnicity. People asked me: Where are you from? No, where are you really from? What are you? I was left confused and conflicted. I didn't have trouble identifying with my mom's side of the family. They raised me to feel proud of my ethnicity and our family's history of fighting apartheid. But I didn't have a sense of belonging to my Latinx roots. I didn't have a relationship at all with my dad, who was from Uruguay.
My parents divorced when I was a baby. By the time I reached elementary school, I wanted to know more about my dad: his life, what music he listened to, what his parents were like. I wanted to know more about Uruguay. There were few Latinx students in our grade; I had no Latinx teachers and no Latinx family members at home. At school, when we filled out family trees, we were asked about our parents, grandparents, uncles, and aunts. I left half of my tree blank. While my mom answered my questions as best as she could, I had questions about who I was. With my dad gone, I always felt something was missing.
I turned to movies and television for guidance. I was obsessed with pop culture—it allowed me to explore the world, imagined and real, beyond my life. Maybe there were Latinas on TV, I thought, or people like my dad who I could learn from. I learned fairly quickly, though, that movies and TV wouldn't bring me any closer to my dad. But this deflating realization didn't discourage me from questioning the way Latinx were portrayed on screen. Even as kid, I could tell the Latinx characters in movies and television were often negatively portrayed—if they were even portrayed at all.
***
In the 1970s, 7,000 refugees fled Chile and other Latin American countries to live in Canada. While it was common for refugees to flee countries under political unrest, many from Latin America also migrated to Canada for better economic stability. As of 2001, with almost a quarter of a million Canadians of Latin American origin living in the country, the Latin American community is growing "considerably faster" than Canada's overall population, according to Statistics Canada. As of 2011, the Statistics Canada National Household Survey reported 381,280 visible minorities of Latin American origin, many of them with Mexican, Chilean, or Salvadoran roots. Yet, despite being one of the fastest growing ethnic groups in Canada and the U.S., Latinx are largely absent from mainstream English-language television and film.
Certainly, there's a general dearth of inclusion in Hollywood, and a growing awareness that many audiences experience whitewashing, racism, and erasure first hand. There are "disturbing patterns" in representation of women and people of colour in television and film, concluded a 2016 report from the University of Southern California's (USC) Annenberg School for Communication and Journalism. Assessing inclusion on camera and behind the scenes within 10 major media companies between 2014–2015, the study found that out of 109 films, 50 percent had no speaking Asian characters and 18 per cent had no speaking Black characters. Behind the camera, 87 percent of film directors and 90 percent of broadcast directors were white.
Other studies have reported similarly dismal representation and portrayal. "The Latino Media Gap," Columbia University's Center for the Study of Ethnicity and Race 2014 study, found 24 percent of Latino characters on U.S. television were linked to crime and made up a whopping zero percent of leading roles between 2012–2013. The numbers concerning Latinos working behind the scenes aren't optimistic either: in film, from 2010– 2013, Latinos consisted of just two percent of directors, two percent of producers, and six percent of writers.
This may also help us understand why the majority of Latinx characters in mainstream television and film are stereotypes: Latinx are seldom included in the creative process deciding how they're represented on screen. As pointed out by "The Latino Media Gap," most of the memorable maids in television and film from the past 20 years are Latina (think: Maid in Manhattan, Family Guy, and Will & Grace.) These numbers only account for representation in U.S. media—when we look at representation in Canada, we don't fare any better.
"[Latino Canadians are] not shown enough on screen as much as we exist in Canada. There's a serious shortage," says Maria del Mar, an elected council member of the Toronto branch of Alliance of Canadian Cinema, Television and Radio Artists, who has worked as a professional actor for 25 years in Canada and the U.S. She says when American productions are filmed in Canada, a Canadian Latinx is still rarely cast in a lead role. What's more, these productions typically reflect American life. "It's almost like we're invisible. We're not worthy of telling our stories or our experiences," she adds. "That can have a very negative effect on everybody because it basically gives you the impression we're not worthy of being represented."
In conversations about diversity, I've struggled to name a mainstream movie or television show reflecting the experience of a Canadian Latinx or starring Canadian Latinx talent. At the same time, I've had no trouble naming stereotypical, whitewashed, and racist portrayals of Latinx people in U.S. media, like West Side Story, Crash, Suicide Squad, and Hot Pursuit. A 2013 study from USC's Annenberg School for Communication and Journalism found, in relation to their percentage of the U.S. population, Hispanics (their wording) "clearly are the most underserved racial/ethnic group by the film industry."
That's not to say there are no contemporary mainstream Latinx pop stars, writers, filmmakers, and actors from Canada. They include season four Canadian Idol winner Eva Ávila; actress and Mexican Hooker #1 author Carmen Aguirre; and urban-pop singer Fito Blanko. The country also boasts several film and culture events dedicated to celebrating Canadian Latinx art, including aluCine Latin Film + Media Arts Festival and Expo Latino, Western Canada's largest outdoor Latin festival. We have a rich history of Canadian Latinx produced works like La Familia Latina, a 1986 documentary feature film about Latin American immigrants in Quebec, and I Remember Too, a 1973 documentary about children of Chilean refugees exiled in Canada. All of this is encouraging, but it's not enough to quell the overall lack of representation—never mind that many aspiring and accomplished Canadian Latinx still face obstacles breaking into the mainstream.
Rosa Carrera, a Vancouver-based actress and model, has difficulty branching out from stereotypical Latino roles. Although she did background work as a child for the 1987 show 21 Jump Street, in the past two years she auditioned for three maid roles—each written for someone with "Hispanic" or "ambiguous" ethnicity. Despite these obstacles, Carrera won't give up. "You can't move mountains, but you definitely go through them slowly," Carrera says. "An industry is not going to change tomorrow, as long as it does change slowly."
Some casting directors blame the underrepresentation on a supposed lack of Canadian Latinos in the arts, del Mar says, but that doesn't reflect reality. It's an age-old excuse those in positions of power use to dismiss calls for inclusion. But this mentality negates the fact that Latinx in Canada do exist— and they deserve to be seen. "There's a wave of Latinos out there that need to be recognized," del Mar says. "[Latino Canadians] are a force to be reckoned with. We are becoming a huge part of the population."
***
When I was five, two of my favourite movies, Clueless and First Wives Club, featured Latinx maids or housekeepers. Later, it struck me that both were stories filtered through the perspective of wealthy white women. The problem with diversity in pop culture is not only how many Latinx characters were (and are) featured in my favourite movies and TV shows—but also how they're portrayed.
Silvia Argentina Arauz, co-chair of Toronto's Latin American Education Network, teaches media literacy to Toronto youth. In a workshop called "Putting the Me Back in Media," Arauz draws a pair of aviators. Using herself as an example, she depicts the "me on TV" on one lens and the "me in reality" on the other. She asks students what they assume about her based on the image in the media. "Unfailingly, I'm told I do drugs, I carry drugs, I'm a single mom possibly on welfare, I have a drug dealer boyfriend, I haven't gone to school or I'm a high school drop out, I'm promiscuous," Arauz says. When she asks for their opinion about what they see in person, however, the students say she's nice, educated, and nonaggressive. "What happens when so many people don't meet me in reality and all they have is the me on TV?"
In high school, I encountered people who referred to me as "their" spicy or sexy Latina—a trope I'm certain they plucked from movies and television. Non-Latinx people, assuming my ethnicity, spoke to me in Spanish—and condescended me when I couldn't speak back. As per Arauz's metaphor, I was caught in a double bind between the real me and the images non-Latinx people saw in pop culture. Studies show repeating stereotypes of Latinx have a negative effect on how they are perceived. In 2012, the National Hispanic Media Coalition and Latino Decisions studied how stereotypes in media affect non-Latinx' attitudes toward Latinx and immigrants. The respondents reported Latinx were portrayed as maids, criminals, and gardeners "very often" and nurses, teachers, and lawyers "sometimes" and "not too often." While there's nothing, of course, inherently wrong with being a maid or gardener, in pop culture, these characters are often minor, one-dimensional, and menial. The result? "People exposed to negative entertainment or news narratives about Latinos and/ or immigrants hold the most unfavourable and hostile views about both groups."
What's more, people who often don't know anything about us write simplified versions of our diverse, complicated histories and identities, which also effects how non-Latinx people view us. In 2005, when The Sisterhood of the Traveling Pants series was a big deal, my friends decided I was the Carmen Lowell (America Ferrera) of our friend group. At first I was confused—if I was like any character, it was the snarky Tibby. Plus, despite us both being Latinx, Ferrera and I looked nothing alike. I quickly realized as the token Latinx in our group, I was automatically viewed as the Latinx in the Sisterhood. My friends probably didn't realize Ferrera wasn't the only U.S.-Latinx actress in the movie: Alexis Bledel, who plays Lena Kaligaris, is of Argentinian descent.
I couldn't blame my friends for their blunder. Although Latinx are incorrectly referred to as a race, we are actually an ethnic group composed of diverse races, languages, and cultures. The mainstream media, however, typically ignores these complexities and our diversity in favour of lazily painting people of Latin American descent as one and the same. This catchall attitude toward Latinx suggests we not only look the same, but that we face the same stereotypes. Many Latinx experience some form of prejudice and erasure, but we each experience them differently. While U.S.-Latinx actresses like Cameron Diaz, Bledel, and Aubrey Plaza may not appear often in "Latina-specific" roles, they are also more often given the chance to play characters outside their ethnicity.
Most films and television shows featuring Latinx people also don't reflect Latin America's diversity—the various cultures, countries, and races that make up Latin American countries and the U.S.-Latinx population. The recycled stereotypes—the hyper-sexualized Latinx, maids, and drug dealers—are roles that are almost exclusively shelled out to Latinx of colour. These characters are rarely portrayed as complete people with lives and back-stories like their counterparts, only as the butt of the joke, the sidekick, or the villain.
Even Spanish-language television in the U.S. is guilty of favouring white Latinx over Latinx of colour, often portraying the latter in racist or stereotypical roles. In 2014, Proyecto Más Color, an awareness campaign founded by sisters Sophia and Victoria Arzu, urged Univision and Telemundo to include more positive portrayals of afro-Latinx in their programming. Most Americans don't know afro-Latinx exist, Victoria argued in a video for their petition, and when Black people are portrayed on Spanish-language soap operas, they're often maids, gunmen, prisoners, security guards, or drug dealers. "We have the same right to shine on television as anyone else," Victoria said.
In Canada, despite the dearth of Canadian-Latinx representation on television and film, I still found a handful of characters, albeit American, that positively affected my childhood. I watched the Disney Channel to catch reruns of the movie Gotta Kick It Up! starring Ferrera and Camille Guaty. And as a teenager, I devotedly watched My So-Called Life every Monday night because I loved Rickie Vasquez. Played by Wilson Cruz, Rickie was one of the first openly gay teenagers in a recurring role on U.S. television. Rickie was a troubled teen who experienced stigma, homophobia, and homelessness. But unlike stereotypical Latinx characters that are criminalized or ridiculed, Rickie was humanized and given significant airtime.
Latinx advocates all over the U.S. and Canada are mobilizing for change. In 1998, Latinx successfully advocated for the retirement of a Seinfeld episode that depicted the burning of a Puerto Rican flag; in 1999, the National Hispanic Foundation for the Arts organized a "brownout" to boycott four major networks in response to the "virtual absence of Latino images on television;" in 2009, news host Lou Dobbs retired from CNN after surmounting pressure from Latinx advocates who challenged Dobbs' anti-immigration rhetoric "in relation to undocumented Latino immigrants." And, several contemporary U.S. television shows like Jane the Virgin and Devious Maids are subverting tired tropes to comment on the way media portrays Latinx.
Even with these considerable strides, some studies report Latinx representation is actually getting worse. In 2016, as a follow up to "The Latino Media Gap," co-authors Frances Negrón-Muntaner and Chelsea Abbas helmed "The Latino Disconnect: Latinos in the Age of Media Mergers." Looking at recent mergers between telecom and cable providers, the researchers found, after the 2011 Comcast-NBCUniversal merger, stereotypical Latinx roles on television rose from 34 percent in the 2008–2009 season to 52 percent in the 2014– 2015 season; in film, stereotypical Latinx roles reached an alltime high of 66 percent in 2013.
As for Canada? There's no up-to-date or sufficient data offering insight into how Canadian Latinx are represented in Canadian English-language television and film. The lack of information available—paired with the near invisibility of our diverse communities reflected on the screen—suggests a want for something more. We need to continue promoting diversity, del Mar says, and teaching Latinx children they can grow up to be directors and writers. It's hard, she adds, to convince people Canadian characters can also be Latinx—they think they may not appeal to a broad audience. "The truth is, the broad audience needs to be reflected," she says. "The way to do that is to encourage more Latinos and to cast more Latinos in the industry."
I've learned in order to discover new Latinx artists, I need to look past Hollywood and the mainstream, which still struggles to keep up with decades-old conversations about diversity. Still, I have hope. After all, Uruguayan-born filmmaker Fede Álvarez directed the summer horror hit Don't Breathe. In the weeks the film debuted, I was ecstatic to see the words "Uruguayan director" in dozens of mainstream news headlines, some even praising Álvarez for reinventing horror. Maybe someday everyone will realize Latinx everywhere deserve to be seen.
Nadya Sarah Domingo is the reviews editor at This Magazine. Her writing on pop culture has appeared in The Mary Sue, Quill & Quire, and FLARE. She is a Rogelio De La Vega fangirl.