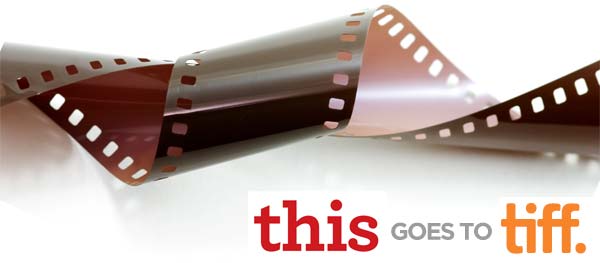 [Editor's note: This Magazine columns editor Eva Salinas will be reviewing films and rounding up news about the Toronto International Film Festival over the next week. Visit us online next week for more of her dispatches.]
And so it begins. This year's edition of the Toronto International Film Festival kicked-off last night, a little later in the year than usual. By doing so, it opened on the eve of September 11th, a day which many are marking for events not long past. But just a few blocks from Hollywood North, not far from where, already, celeb-gawkers gape, security personnel stand tall and Starbucks baristas break a sweat, Toronto's Latin American community is commemorating a Sept. 11th many have forgotten — the 1973 military coup in Chile.
I have Chile on the brain, having just returned from the country and regretting that I will miss its public remembrance of lives lost, of rights violated and of expression stifled during Augusto Pinochet's early reign.
In Toronto, it's also the start to the Allende Arts Festival, a celebration of everything TIFF won't be: mostly free, for the people.
During Chile's coup, the elected Marxist President, Salvador Allende, was ousted and killed. But today, with the country's first female leader Michelle Bachelet in her last months of presidency, Allende's spirit is alive; art has been returned to the public.
The streets of Valparaiso, the country's port city, are splashed with colour: detailed landscapes; romantic poetry; striking designs painted on every house or storefront. Art you can't buy. Art for everyone.
TIFF may be its exact antithesis (or vice versa). Instead of the nameless painter, it has a famous face. Instead of stray dogs, pampered pets drink filtered water from dishes laid out for them on Yorkville Avenue. Instead of subtlety, extravagance.
I can't decide whether I find TIFF unappealing simply because it is mostly an elitist event. I'm too young to know it any other way, to remember the "people's festival."  I assume, like me, most Torontonians have yet to attend a screening. Once, maybe three, four years ago, I waited in line for two hours, after which I gave up. (And, for context, I am a film lover: a Hot Docs volunteer, an attendee of festivals around the world, from Sudbury to West Africa, etc.)
Quirky Reg Hartt, the cinephile who runs the Cineforum screening series out of his home in Toronto, told community paper The Annex Gleaner last year that the film festival was bad for the city, as people will "save up" their film enthusiasm and spend it on the fest, thus killing business the rest of the year for smaller festival and cinemas.
I'm not convinced. Although I wouldn't be surprised if the upcoming Toronto Palestine Film Festival and Spike and Mike's Sick and Twisted Film Festival have a bit of trouble drumming up interest in its wake. But as a promoter of the latter told me: "Of course it's all about TIFF! But we're the bargain basement alternative to that!" I agree: different vibe, different audience, albeit one less celeb-obsessed and much poorer.
The festival may be for those with the time, commitment and ultimately, the cash (or star power, which supercedes all), but it's hard not to feel the excitement in the city, even if we don't make it to Edward Rogers' backyard party with Bill Clinton and Matt Damon, Steve Nash's rooftop soiree or bump into Oprah on Ossington (yeah, right).
And TIFF is, after all, a celebration of film (complete with excesses, controversy, promiscuity, and grotesque celeb worship – last year, I drew the line at Paris Hilton's party.) And it is at home, making sure Canadian content is in front of eyeballs that wouldn't see it at, say, Venice, Cannes or Sundance. (Alliance Films picked up Rob Stefaniuk's Suck earlier this week). And, lastly but of note, the festival has made an attempt this year to make it more accessible to the public, with free screenings at Dundas Square.
So, for those indulging in the festival fit for kings, bon appeTIFF!