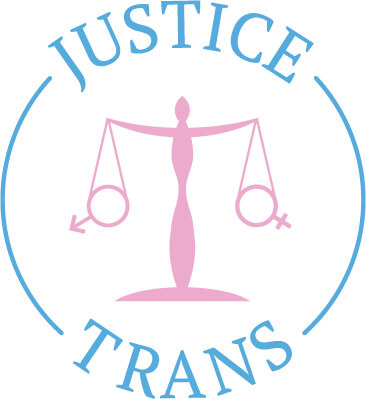 Navigating Canada's legal system is tricky for most people, but it can be even more challenging if you're a member of the transgender community.
People who are transgender face higher rates of unemployment, discrimination, and violence. And since the median annual income of a transgender Ontarian is only $15,000, seeking legal counsel is often out of reach.
That's where JusticeTrans comes in.
Launched in 2015 by Benjamin Vandorpe, a graduate from Osgoode Hall Law School and a trans-identified man, JusticeTrans is an app that provides access to up-to-date legal information about transgender rights. It's free to download, and has province-based data about issues like housing, arrests, and name changes.
"There's so much misunderstanding from society at large as to what it means to be transgender," says Vandorpe. "I feel like the community doesn't know where to turn."
Twenty-six-year-old Vandorpe got the idea for JusticeTrans after taking a legal information technology course in law school, where he came across a U.S.-based app that informed citizens on their samesex marriage rights, based on each state. He thought the transgender community could benefit from something similar, and designed the app's first iteration.
"All the legal issues that inadvertently come up because of discrimination, this app is really needed because of that," he says. "Nothing else in the country exists on this scale."
JusticeTrans has grown quickly in its first year. Vandorpe's brought on a board of directors, and is working to partner with law firms across the country. In July, he was named one of six finalists competing for $50,000 in seed funding through the Ontario Access to Justice Challenge, a program that recognizes early-stage companies enhancing access to justice and challenging the status quo of legal services.
Vandorpe notes that it's not only members of the trans community who benefit from the app. Social workers and guidance counsellors use JusticeTrans, especially when it comes to advising people on name changes. And while the resource is a strong starting point, Vandorpe stresses JusticeTrans only provides information—not official legal counsel.
"We also provide lists of legal service providers who are trans-positive or trans knowledgeable," he says. "[Users] can refer to the app or the website first to see what legislation is behind them, if any, and then they can approach a legal service provider knowing that they're safe."