It's the end of August, and it's still humid, still sweaty, still volatile. While I am instinctually a creature of fall, I can't help but feel melancholic about the end of summer and my last lazy Friday afternoon spent on the Island beach, drinking bad wine out of a paper cup, watching a dog named James pick up the same rock over and over again, dropping it in the waves.
Last Sunday I swung by Fire on the Water – named for a time when old boats were lit ablaze and set out to sea for entertainment – a day of art installations, music and dancing at Sunnyside Bathing Pavilion in west-end Toronto. Built in 1922 as changing facilities for the local beach and swimming pool, the top floor of the pavilion, which was originally used as an open-air dancehall overlooking the water, was the focus of most of the activity, and the biggest delight of the day.
The second-floor dancehall is usually closed to the public, but event organizers, artists Marcus Boon and Christie Pearson, AKA The Waves, opened the space, filling it with hammocks, a chipped-ice block to cool your feet and a DJ station, attracting hippies, children, and bikini-topped, barefooted women to dance and twirl freestyle to the loud, heavy tropical bass that made the speakers throb all day long. I am nostalgic to the core (and admittedly not the biggest dance-music fan), which is why I wished the music better reflected the building's rich history and ambiance.
As an example, here are a few of the big hits that rocked 1922: "Bee's Knees" by Leo Wood and Ray Lopez;"I Gave You Up Just Before You Threw Me Down" by Bert Kalmar and Harry Ruby; "On The Gin Gin Ginny Shore" by Edgar Leslie and Walter Donaldson; "You Remind Me Of My Mother" by George M. Cohan and "You Tell Her, I S-t-u-t-t-e-r" by Billy Rose and Cliff Friend.
 Okay, maybe not.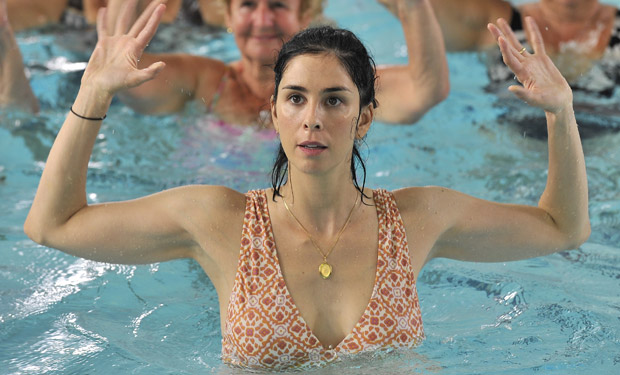 A love of water and nostalgia also drives my obsession with Aquafit classes, which I attend dutifully every Tuesday. The absurdity and joy of choreographed dancing in a pool with old ladies who no longer give a toss is captured so perfectly in Sarah Polley's film Take This Waltz, in a scene where Michelle Williams, Sarah Silverman and Jennifer Podemski wave their arms and spin to the sounds of the Parachute Club – until Williams, in her giddiness, pees the pool.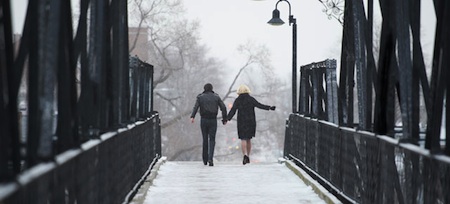 Polley made the news this week by revealing the nature of her new documentary, Stories We Tell, an extremely personal tale that discloses some heavy truths about her family. Instead of letting hungry TIFF journalists own her story, Polley proactively explains the film on the NFB's website. It's brave artistry, worth a read and some thought.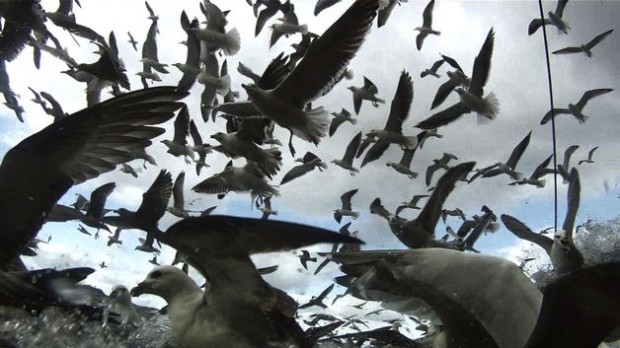 Next week, when TIFF celeb-stalkers wait for a glimpse of Gosling, I'll have bigger fish to fry. Leviathan, an experimental documentary by Lucien Castaing-Taylor and Véréna Paravel, offers a "visually and sonically explosive" view of commercial fishing in the North Atlantic. The TIFF website describes images of netted fish plopped onboard, "thrashing in glistening goo worthy of Georges Franju, while predatory seagulls swarm overhead in scenes that straddle real and surreal, beautiful and horrific (and yes, reminiscent of Hitchcock's The Birds!)."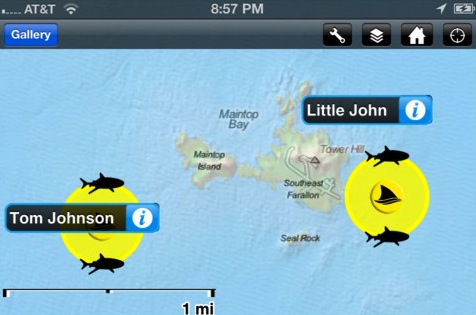 I no longer have to sit through Discovery Channel's abysmal and exploitative Shark Week to get my fins fix, thanks to a new free app developed by Stanford University scientists. Shark Net follows a group of great white sharks, tracking in real-time when a one swims within 1,000 feet of a series of detection buoys located off the California coast. The well-designed app also comes with beautiful 3-D models, stories about the individual sharks, videos and maps. I feel better knowing they're out there.