In this week's edition of Tuesday Tracks we'll take a look at a group of modern new wavers, one of the country's best kept secrets and a wild video from a true eccentric. Sometimes sifting through the web for new music can be an arduous task. There's just so much, but other times the songs really find you. Such is the case this week. Here's three songs that has been on pretty constant play in my iPod this week.
First up is Bishop Morocco, a neo-new wave group that pays it's respects to Manchester, but in the most elegant of ways. Their video for "Last Years Disco Guitars" uses the nostalgic quality of the music and pairs it with dreamy scenes of made up memories.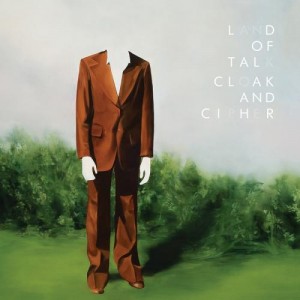 Next is Land of Talk, a band that I think has remained under the radar for a lot of people, but I'm not totally sure why. They've released two stellar albums already: Applause, Cheer, Boo, Hiss and Some Are Lakes. They return again with their third album Cloak & Ciper today. "Quarry Hymns" is from that record:
Finally, we have Hawksley Workman. The song "Tokyo Bicycle" is off his latest album Meat and a simple, straight ahead burst of enegry initially, then as the song grows it becomes as eccentric as he is.