Canada finally restores citizenship to thousands stripped of their status
On April 17, thousands of "Lost Canadians" will finally have the opportunity to claim their longdenied Canadian citizenship, thanks to Bill C-37. Intended to restore citizenship to those stripped of their nationality without their consent or often even their knowledge, Bill C-37 will also rectify what some see as a violation of their human rights.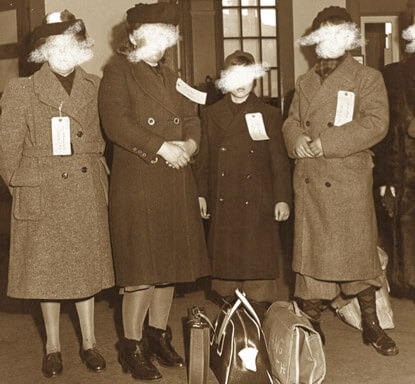 A Lost Canadian is an individual who was born in this country between 1947 and 1977, but automatically lost Canuck status when his or her father became a citizen of another country. Others who will benefit from Bill C-37 include certain war brides and babies, those born to Canadian parents outside the country, and those who had an illegitimate grandparent or even great-grandparent. In all, Bill C37 should enable nine categories of people to reclaim their status.
These problems stem from the Canadian Citizenship Act of 1947. By today's standards, many of its provisions seem blatantly discriminatory. Ottawa modernized the act in 1977, but the changes were not made retroactive, as they were in many other countries that had updated these laws.
No wonder Don Chapman, the man who spearheaded the drive for change, thinks the latest amendments are long overdue. "For a country that espouses human rights around the world, Canada has been all too ready to disenfranchise its own citizens," he says.
Chapman, who coined the term Lost Canadians, knows this first-hand. Born in Vancouver in 1954, he moved with his parents as a child to the U.S. where they became naturalized Americans in 1961. He remained proud of his ancestral roots and as an adult applied for a Canadian passport, a request that was denied.
Soon Chapman was buttonholing anyone he thought could help him. Media coverage and his website led to other Lost Canadians contacting him, and what began as a personal quest soon morphed into a full-fledged campaign to rewrite the law. The lobbying paid off when Bill C-37 received royal assent on April 16, 2008.
Now Chapman is anxiously waiting to see whether Parliament's act has the desired results. Repeating a prevalent concern among Lost Canadians, he explains, "Just because a bill becomes law doesn't mean they have to process our applications."