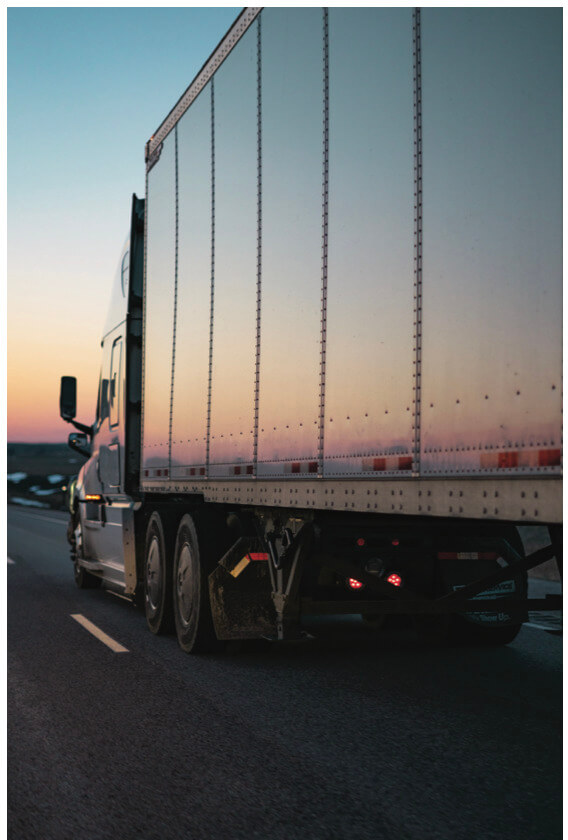 For years, Ontario's long-haul truck drivers have decried their unsafe labour conditions, among them the inadequate number of rest stops off of Southern Ontario highways. A petition for more truck parking in Ontario created by private policy group SPR Associates of Toronto aims to improve working environments and safety for the long-haul drivers on the road.
SPR's 2018 study—No Place to Sleep, No Place to Rest—as well as its 2021 critique of the Ministry of Transportation's (MTO) response, Asleep at the Wheel, noted a shortage of anywhere between 1,200 to 2,600 parking spots in Southern Ontario, with more needed in Northern Ontario as well. The study itself surveyed 2,300 North American truck drivers who used Southern Ontario highways. Since 2018, the provincial Ministry of Transportation has created an additional 13 overnight spots, with plans for 200 more over the next five years.
Aside from materially improving the conditions of labour for truck drivers, more rest spots mean less danger for everyone on the road. According to the Ontario Provincial Police, fatalities from truck collisions rose by approximately 40 percent from July 2020
to July 2021.
The petition is asking the province to commit to 350 more parking spots annually. For Gary Hazlitt, a semi-retired long-hauler with about 35 years of experience, even though the quality of the stops has improved with the decades, their quantity remains far too low.
"I can remember on more than one occasion after struggling with weather and road conditions, being extremely tired, coming back across the bridge into Canada, knowing that the first rest stop is Tilbury, which is 63 kilometers east of the Windsor bridge crossing," he says. "All I was doing was fighting to keep alert enough to get to that truck stop rest area, only to get there and find there was no parking."
His next option was West Lorne, about another 80 kilometres up the road. That, or to pull into the shoulder to try to catch some sleep. Hazlitt considers the latter option extremely dangerous.
"When you're laying in that bunk and you hear trucks going by you at 65, 70 miles an hour, never mind the cars," he said. "No matter how tired you are, you're not going to sleep because every time they go by your truck is rocking."
Just how far apart are some of these stops? Hazlitt notes that if one was driving into Toronto from Windsor, the last rest area is in Cambridge—which he estimates has around 50 spots for drivers all coming into the metropolitan city.
At this point, you don't really have any options. You're already fatigued and, according to Hazlitt, many of the smaller towns and villages that dot Southern Ontario are hostile to truck parking. "No overnight parking" and "no truck parking" signs are seen "all the time."
"So if the drivers aren't familiar with the area, getting off the highway means you can get lost, you can get on a road that perhaps you can't turn around, you can run into clearance restrictions," he says.
According to the Toronto Star, 54 percent of truck drivers in Toronto are of South Asian descent; another Star article states that 72 percent of the trucking workforce in the Greater Toronto Area are immigrants.
The petition was made in collaboration with the Sikh and Gurudwara Council of Ontario, as well as the NDP Transportation Critic, Oshawa MPP Jennifer French. It also aims to introduce provincial and regional-level task forces, as well as other legislation for improving truck drivers' labour conditions, like access to bathrooms.
"Overall, MTO's limited response to the findings from the 2018 truck parking study is consistent with more than a decade of Ministry inaction," SPR's 2021 response reads.