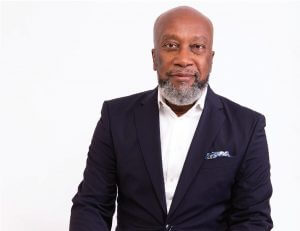 Bryan Johnson, CEO and Founder of Black Boys Code · photo by Sean Anthony Photography
As the Black Lives Matter movement spread across different industries this year, 5,874 scientists around the world signed an online pledge in support of #ShutDownSTEM. The one-day strike in June was a call to action against anti-Black racism in science, technology, engineering, and mathematics. Supporters talked about the lack of diversity in STEM fields, and drew attention to groups that are working to close this gap.
Black Boys Code is one such organization. All kids are welcome, but the primary focus is on Black boys between the ages of eight and 17. In a cultural context that encourages them to dream only about becoming athletes or musicians, this national organization aims to get these kids thinking about becoming engineers, mathematicians, computer programmers, and more. (Black Boys Code is distinct from Black Girls Code, a similar organization based in San Francisco.)
Bryan Johnson launched Black Boys Code in Vancouver in 2015 after working in tech for 20 years, including for UPS and Aeroplan, where he'd often be the only Black person in meetings.
Johnson says this is not an unusual experience for Black professionals. "I always said to myself I would do something for the community when I had the chance. It was just a matter of deciding what that could be. When I left my last assignment, working for Aeroplan, I started looking around for something to do. And there was no one working with Black boys in technology."
Workshops have various formats. Some run just two days; others take place every Saturday morning for four weeks, with volunteer instructors and mentors introducing 20 kids to computational thinking, website design, the programming language Python, and more. The local chapters are all volunteer-run, and workshops and all materials are provided to the kids for free thanks to donations from the community and funding from public and private agencies.
Since 2015, the non-profit has grown to include local chapters in 10 Canadian cities—Vancouver, Toronto, Montreal, Calgary, Edmonton, Halifax, Ottawa, Hamilton, Brampton, and Windsor—and one in Atlanta, Georgia. The organization launched its newest chapter in Windsor with help from a $513,924 grant from the CanCode fund, a federal government initiative that funds digital skills programs for kids.
It's not just about learning to code, however. The kids who show enthusiasm and ability in the workshops may also be bringing home bad grades from school, hampered by systemic racism in the mainstream school system. "A lot of teachers don't know how to relate to young Black boys," says Johnson. "They're automatically branded or identified as troublemakers, or as students who can't handle the curriculum."
That's why the organization looks for Black men with STEM backgrounds to volunteer as instructors and mentors—as Johnson puts it, "people who act like them, speak like them, who they can identify with." And, before the pandemic forced them to move online, the local chapters made a point of holding their workshops on university campuses to help demystify these spaces.
Looking to the future, Johnson hopes to offer electives in high schools, summer technology camps at colleges and a Centre of Excellence where the top 30 or so boys from each year's cohort can be brought together for an accelerated program.