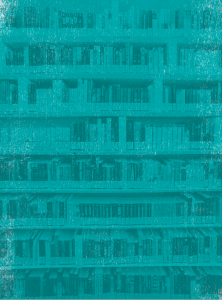 The smallest First Nations Public Library (FNPL) I've heard of consists of two shelves. Yes, two shelves, not stacks. Michipicoten First Nation has a FNPL and fewer than 75 on-reserve residents. The largest FNPL is the Six Nations Public Library, where I am the CEO and director of library services; it houses a collection of close to 40,000 items. Yet, despite this collection's size, two-thirds of that material sits in a shipping container in the parking lot because there is no physical room to store it. Regardless of size, there are many trials and tribulations which this group of libraries experiences. Still, these libraries provide a service—some might argue an essential service—to their communities.
A large majority of Canadians do not think about their libraries. Most cities, towns, and hamlets have one. Of the 133 First Nations reserves in Ontario, only 46 have libraries. In working for a FNPL, I've discovered that the majority of non-Indigenous people don't even realize that First Nation Public Libraries exist. Yet, they do, and some have served their communities for over 60 years.
Two of the very first FNPLs to serve their communities were in geographically opposite regions of Ontario. One was in Northern Ontario, in Moose Factory, which is a Cree community near the coast of James Bay. This library got started in 1959. The other is Six Nations Public Library, located near Brantford, southwest of Toronto. According to librarians in the FNPL system who organized before me, these libraries started a trend and by 1985 there were five FNPLs in Ontario. By 1987, there were over 30, and in 1994 there were 44 First Nation Public Libraries. (At one point, between 1994 and 2002, there were over 50 FNPLs!)
Ontario is quite unique in that it is the only province in Canada to recognize the First Nation Public Libraries via legislation. FNPLs are included in the Public Libraries Act (PLA) of Ontario. This piece of legislation governs all public libraries in Ontario. Despite being recognized within the PLA, funding for FNPLs is paltry at best. This was discussed at a meeting of the First Nation public librarians of Ontario, where it came up that while funding for all public libraries, FNPL included, comes from the Ministry of Heritage, Sport, Tourism, and Culture Industries, funding for FNPLs from the government is quite different and substantially less than funding received by municipal libraries. For example, the First Nation Salary Supplement is $13,000 and the portion of the Public Library Operating Grant of less than $1,000 per year, based on the on-reserve population. Imagine: wages, purchasing new books, paying for hydro, telephone service, maybe the internet, possibly rent, plus a myriad of other bills, all on less than $14,000 annually!
Nonetheless, FNPLs are resilient and full of strength. This is exhibited in their First Nation Public Libraries' vision statement: "Public libraries provide an essential service to First Nation communities. Our Chiefs and Councils lead our communities in recognizing and supporting our public libraries as vital contributors to growth and change. With current and culturally relevant collections and services, First Nation public libraries welcome all community members and support their needs for access to information, personal empowerment and self-affirmation. In partnership with other community programs, our public libraries contribute to our social and economic well-being by nurturing our spirits, preserving our traditions, cultures, and languages, and encouraging lifelong learning and literacy."
The reality is that FNPLs exist in a balance between two worlds. On one hand, they must act and offer the materials and services which municipal public libraries offer. On the other, they are hubs for cultural and language revitalization, preserving and promoting our culture. That is to say, FNPLs have dual identities: they represent Canadian cultural norms in terms of their fiction, non-fiction, and other collections, but also act as a doorway to the cultures and traditions of their Nation.
It is through the support and advocacy of agencies like the Ontario Library Association (OLA), Southern Ontario Library Service (SOLS), Ontario Library Service – North (OLS-N), and the Federation of Public Libraries that an increased awareness of FNPLs is taking shape, and there have been some notable movements to further support FNPLs.
However, it has been the First Nations Public Librarians themselves, over the past 60 years, who have advocated for their community libraries, helped to increase literacy rates, and worked hard to increase financial support to maintain and establish new libraries. They have done this by creating a series of committees, under different names, all serving the same purpose: to increase awareness, financial, and other supports of FNPLs and First Nation librarians. At in-person meetings of the First Nations Public Librarians of Ontario and through former First Nations public librarians, I learned that in 1995, the First Nations Library Advisory Committee was formed to further the plight of FNPLs in Ontario. In 2004, First Nation librarians started to fundraise for a representative association: the First Nations Libraries Association (FNLA).
In 2010, a small group of librarians formed the National Aboriginal Public Library Organization (NAPLO) to seek out and secure funding and support for all First Nation libraries (FNPLs are divided geographically, with 29 operating in Northern Ontario, under OLS-N and 18 in Southern Ontario under SOLS. Hence the drive to support all FNPLs.)
First Nation public librarians continue to work to have all people recognize the value of Indigenous ways of knowing and Indigenous knowledge. This mandate was established and grew out of a series of meetings in both Canada and the U.S. The ones I am most familiar with are the National Reading Campaign's Aboriginal Roundtables which ran annually from 2013 to 2015. At the 2015 Halifax roundtable, the third annual roundtable, the Draft Business Plan for a National Aboriginal Library Association (NALA) was established.
With the Truth and Reconciliation Commission and the 94 Calls to Action, First Nation Public Libraries have established partnerships with other cultural memory institutions and are in the process of forming the National Indigenous Knowledge and Language Alliance (NIKLA). Though this organization is in its infancy, it has been a long time in the making. I am excited to be a part of this movement, and to continue the work of all the remarkable FNPL librarians that have come before me. I'm equally excited to help create something that will help retain the voices and knowledge of the past for those who come after me.