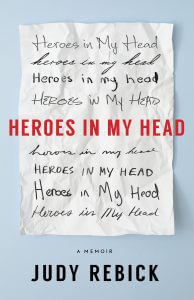 On June 15, 1983, Dr. Henry Morgentaler opened an illegal abortion clinic in Toronto. The Ontario Coalition for Abortion Clinics (OCAC) had chosen a spot on the second floor of a lovely Victorian house on Harbord Street, a quiet downtown thoroughfare lined with bookstores and cafés near the University of Toronto. With the Toronto Women's Bookstore on the ground floor, we were assured of supportive neighbours. The interior staircase up to the clinic was useful for security purposes—if anyone broke in, it gave the nurses and doctors time to secure the patients—and there was a front stoop, perfect for rallies. The plan was to hold a symbolic opening for the media at 10 a.m. Dr. Morgentaler, who lived in Montreal, would arrive at 3 p.m., say a few words, and then go inside.
OCAC had convinced Dr. Morgentaler to open a clinic in Toronto to repeat the success he had had with his clinic in Montreal. After three jury acquittals, the Parti Québécois government declared they would no longer prosecute a doctor for conducting abortions under safe conditions—in essence legalizing abortion in Quebec. Criminal law is decided at the federal level in Canada, but the provinces are charged with enforcing the law. Quebec would no longer enforce the restrictive abortion law, which forced a woman to appear before a Therapeutic Abortion Committee (TAC) of three doctors who would decide if her life or health was at stake. Since hospitals were not required to have TACs, the largely Catholic hospitals in Quebec provided little access to abortions.
Dr. Morgentaler had asked me to be the spokesperson for the clinic, so at 10 a.m. I unlocked the door. Some of the media had already shown up, and more and more were arriving. The clinic staff were there and a few members of OCAC were outside.
"Can you walk up the steps and unlock the door for us, Judy?" a camera guy asked.
"Sure."
As soon as I opened the door, another camera crew arrived.
"Can you do it again?" they asked, again and again.
As the time of the doctor's arrival drew near, there were close to a hundred people from the media—print, TV, and radio reporters, camera people, photographers—standing on the sidewalk and spilling onto the street.
We didn't expect any trouble that day. Toronto Right to Life, the local anti-abortion organization, had announced that they would not hold a protest; instead they would rely on the Conservative government, then in power in Ontario, to shut down the illegal clinic. Just in case, we had organized a small rally of supporters.
When Dr. Morgentaler arrived, Cheryl, a calm and rational psychiatric nurse, and I were waiting to escort him to the clinic.
"Bit of a crazy scene with all the media, Henry," I said as he stepped out of the cab.
"To be expected." He laughed.
Cheryl was behind him on his left side, and I was on his right side, a few steps in front. A white van stopped to let us pass. As I turned to thank the driver, a short but sturdy middle-aged man violently grabbed Dr. Morgentaler's arm. I stepped between him and the doctor and pulled his hands away, while Cheryl hurried Dr. Morgentaler into the clinic.
"Get out of here!" I said, pushing him away with one hand on his arm and the other on his chest. "What the hell do you think you're doing?"
"Go away," he said in heavily accented English.
Then he raised his arm and I blocked his arm with mine. That's when I realized he had garden shears. He looked me in the eyes and put his arm down.
"I'm not going anywhere," I replied. "You better get out of here and fast."
He started to walk away and I was following him when I heard Cheryl, who had come back out and was running down the street, yelling my name: "Judy, stop!"
Her voice sounded very far away, but the urgency in her tone pulled me back to the present. I suddenly realized it was crazy to chase down the man. Dr. Morgentaler was safe; now we could leave it to the police.
That night I was staying with my old friend Susan Swan. I had met Susan two decades earlier at McGill University, where we both worked on the McGill Daily student newspaper. The week the clinic opened, she had broken up with her boyfriend and wanted company. I remember we were watching the news together. The clinic opening was the lead story, and footage of Morgentaler's arrival played out on national TV. It was only then that I became fully aware that the attacker had raised the garden shears against Dr. Morgentaler.
The phone rang. It was Henry.
"Judy, I wish to thank you for saving my life." Only when he saw the news coverage did he, too, realize that I had put myself in harm's way to save him.
"I don't think he wanted to kill you, Henry, but you're welcome," I said with a little chuckle. At that moment, I was still feeling quite relaxed.
That changed the next day. As soon as I woke up, all I could think was I have to go home, I have to go home. I realized something was wrong so I called my therapist at the time, Mark Smith. He hadn't seen the news so I told him what had happened the day before.
"You're in shock, Judy," he said. "Even though you didn't realize it at the time, you were traumatized by the violence and now you are in shock." We talked some more and I started to cry. I wound up crying for more than an hour and called in sick to work, taking the day to recover.
The "garden shears attack," as it has come to be known, has forever defined the pro-choice battle in Canada. A video clip of the confrontation is played on TV every time Dr. Morgentaler or the pro-choice struggle is mentioned. It was the beginning of an intense struggle on the streets, in the media, and in the courts, culminating in the 1988 Supreme Court decision that made abortion legal in Canada, a victory that even the right-wing government of Stephen Harper was unable to challenge. It was also when my public image as a warrior for women's rights was established both in the public's eyes and in my own.
I knew that cool, fearless woman who stopped the attack on Dr. Morgentaler: she had been protecting me for years. But it would take longer for me to understand who she was and why she existed than it would to make abortion legal in Canada.
The secret stayed buried for decades, through a clinical depression, several relationships, illness and injuries, world travel, and a life of activism. Here and there an image, a feeling, a shadow, a gap in time would appear only to be quickly relegated to that part of my brain that was separated from my consciousness by a concrete wall. Decades later, a tiny detail put a crack in the wall and before long it came tumbling down.
---
Excerpted from Heroes in My Head, copyright © 2018 by Judy Rebick. Reproduced with permission from House of Anansi Press, Toronto. www.houseofanansi.com