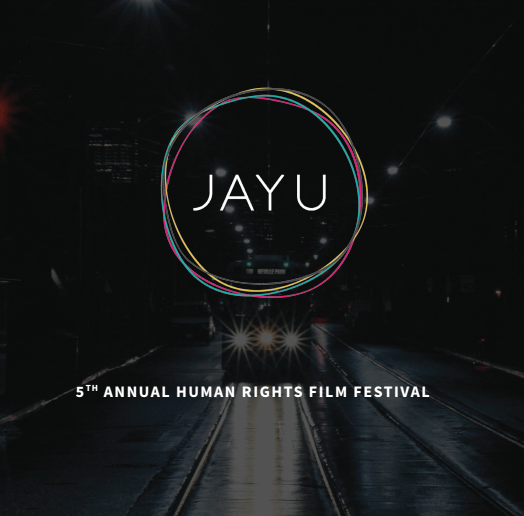 The United Nations has declared this month Human Rights Month, with December 10 marking Human Rights Day. Consider it perfect timing: JayU's fifth-annual human rights film festival kicks off tonight in Toronto, celebrating and visualizing human rights through 12 thought-provoking documentaries.
JayU founder and executive director Gilad Cohen says the program this year is especially holistic and representative of current issues getting coverage in the news, such as immigration, the refugee experience, homelessness, women's rights, and LGBTQ rights.
"We're seeing a lot of talk lately about immigration and undocumented people, and we tend to think a lot of times this is affecting people in the U.S.," Cohen says. "I'm excited for tonight to be able to turn that conversation into a local one and speak to someone who has been dealing with those challenges here at home."
Specifically, the festival is premiering two films that deal with undocumented people and immigration: the Canadian premiere of Don't Tell Anyone and the world premiere of Stateless, which focuses on a Canadian-born man who lost his citizenship after it was revoked by the government four years ago.
Cohen says attendees can look forward to films that talk about mental health in a more unconventional way. He recommends the film Prison Dogs, which tells the story of New York inmates that train puppies to become service dogs that are then handed over to war veterans suffering from PTSD.
In an effort to diffuse the heavy subject matter that comes with human rights issues and counter those feelings, each screening ends with a Q-and-A that Cohen says he hopes ensures people aren't leaving the cinema depressed or overwhelmed in the safe space of the cinema, and that people can debrief together.
JayU has also partnered up with over 15 community organizations that will be present at the festival and have been chosen alongside films that deal with similar challenges, such as the AIDS Committee of York Region, Horizons for Youth, and Lifeline Syria.
"I hope that people walk away inspired," Cohen says. "What we're hoping is that people take what they feel after the film and take the time to speak to some of these community partners and find ways to contribute to some of the solutions that are already happening here in the city."
If you go: The festival takes place this weekend, opening tonight at 6 p.m. Tickets are as low as $10 and all access passes are available for $30.