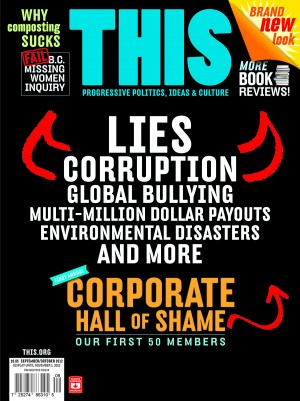 Here's a preview of our exciting September/October issue. Looks a bit different, doesn't it?
The issue features our brand new look, as well as our first annual Corporate Hall of Shame. We're really excited about the issue and can't wait to hear what you think. The issue will be on newsstands across Canada next week. But why wait? Subscribe today and get the issue delivered right to your door and save 43% off the newsstand price. Visit this.org/subscribe right now. Seriously, stop reading and do it.
We'll be having a launch party for the issue in Toronto in September. Stay tuned for more details. Hope to see you there!