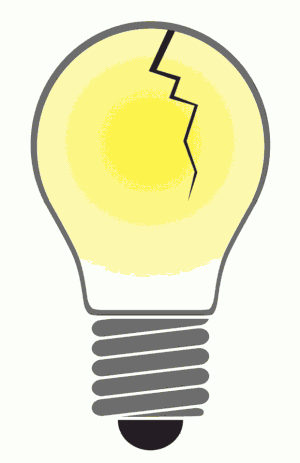 Engineers Without Borders Canada has made a few mistakes—and it's not afraid to admit them. After three years of publishing its own annual "Failure Report" the organization launched AdmittingFailure.com, a website where it and other aid organizations can post flawed ventures. Already featured: EWB's project to strengthen local farmers' organizations in Burkina Faso that neglected to respect the organizations' decision-making structures, and its water-infrastructure monitoring system in Malawi that the government couldn't afford to maintain when funding ended.
Publicizing failures may seem risky, but EWB believes it's a necessary part of building better aid. "Of course there were concerns about widely publishing our failures," says EWB's Ashley Good, who heads AdmittingFailure.com, but EWB decided the benefits of disclosure outweighed the risks.
Calling it failure gets attention, explains Good, but it's not what's important. "We're really talking about learning," she says. Most endeavours involve success and failure; the point is to adjust when something's not working. When organizations share their failures openly, everyone learns. Unfortunately, organizations aren't used to showcasing what's gone wrong.
While the development community has been talking enthusiastically about this fledgling "failure movement," only a handful of organizations have submitted their own failures to AdmittingFailure. com. Aid workers and recipients are all too familiar with problematic projects, but organizations (possibly concerned about negative reactions from funders and the public) aren't exactly rushing to fess up. At least not yet.
Good believes that as more organizations talk about their mistakes, they'll make acknowledging failure more acceptable. After all, EWB didn't lose donor support after publishing its Failure Report. "There's a growing skepticism already, whether we're talking about failure or not, that the aid sector is not working as effectively as it could," she says, "Talking about [failures] only shows your donors that you're honest and transparent." The public, she adds, is also ready to accept that development is a complex undertaking with no easy solutions.
"I take failure quite seriously—failure has big implications on people's livelihoods," says Good. Still, she insists, "it's time to change the conversation." Solving the world's problems, after all, is likely to require creative approaches that include trying new things, adapting to local circumstances, and adjusting based on what's working and what's not. "Having that conversation across organizations all of a sudden puts failure in a different light. There's no blame; it's about recognizing how complex the problem is and that we have to continuously be trying to improve and that means recognizing where we're failing and improving on that."