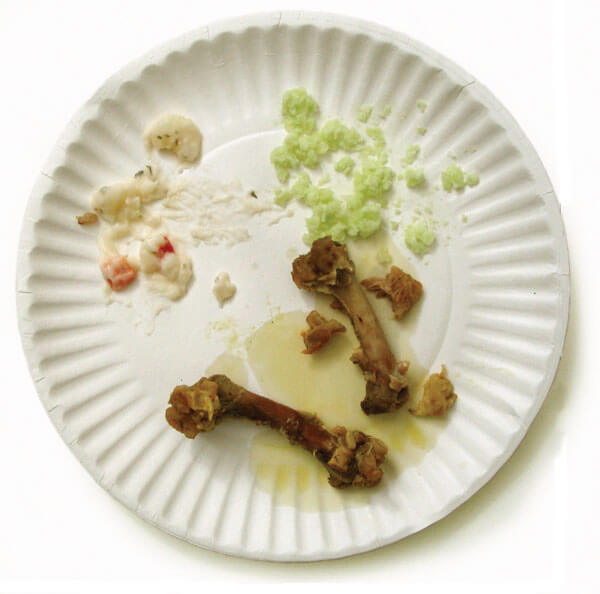 They gathered, encircling the freshly opened earth where Danny Douglas would soon rest. Who could believe it gone, that smart-alecky grin? Over in the field beyond the yellow-brick church, corn swayed. The sky was a deep gold with wisps of mauve and the mourners' eyes were downcast. They all wore black.
When the formal part ended they could talk. At first, no one much did.
"Hey, Al," whispered Jay Douglas to his uncle by marriage. "Thought that was you there." Al lifted his face.
"How's it going?" asked the older man. "Sad," said Jay. "You bet." Jay thought to himself how Uncle Al's tie looked borrowed or bought especially. The obvious need to impress on his return home, well, it pleased Jay. It would have pleased his brother too.
On The church steps Nancy Douglas sat and wrestled with pain as big as the sky. The Reverend had stayed with her while everyone else made their way to the field, the headstones, aslant and weathered. She watched them go.
"Why don't you come along, Nancy?" the Reverend had said, some hurry in his voice, she thought. It betrayed his high regard for custom, and showed her how little of her hurt he'd properly considered. After a polite minute he let her be. She was the little sister, he must have reasoned. If missing the casket's lowering was to be Nancy Douglas's burden to bear, then so be it. She could almost hear his thoughts.
Nancy watched the Reverend walk off, weaving between the mourners until he was lost among them. They were a murder of crows through her tears, picking at some roadside animal.
Danny was thirteen years older than her. He'd never left. Never went anywhere else but the farm, maybe down into town once a month for this or that. But not far. He was too preoccupied with helping other farmers with their hay, fences, buildings, calving. Once though, Jay had left; for three months he'd up and gone to Toronto. She couldn't remember it. But Danny did. He'd first told her all about it when she was still a kid. Jay had left not long after their mother's passing. Broke their father's heart twice over, is what she had come to understand through Danny. Jay eventually returned to the farm, their father. Seen the light, was how Danny would end it.
No one had heard the crash. In the morning the OPP arrived at their door. Jay's howl of "Please no, no" woke her from a deep sleep. Drunk, they said. No one else on the road. His pickup was almost in two pieces, and there was no body worth looking in on, the officer told her father once Jay had gone off into the field for some air. For her part she had listened to the police speak. Heard the details. Held her father once they'd left. She made them all eggs and coffee. Then neighbours and extended family began to come round. She witnessed it all.
The service began to break apart, mourners dawdling their way through graves to the parish hall for food, stopping to point out ancestors long or recently gone. Dandelion fluff and crickets rose at their intrusive footfalls. A small boy ran on ahead. A neighbour helped his old and bent mother across the terrain. The light was low-slung and getting thicker. The day held on to its warmth.
"People are eating, Nancy." It was Jay. "I know." "You want a plate?" She shook her head, and then asked, "How can people eat?" He just smiled a little. "I saw Uncle Al," he said instead. "Really?" she said. "Didn't think he'd come all the way back—Dad seen him yet?" "I'm going for chicken wings," Jay said. "Jay?" she said, her voice thin. "Oh, come on, Nancy. Don't." He looked away, then back at her. "Chicken wings," he said firmly. "Some fellas are going to play basketball," he added.
With long tongs, Felicia O'Rourke put a half-dozen wings onto Jay's plate. She'd driven the six hours home from Ottawa, telling her boss, vaguely, there was a death in the family: everyone around here being related. When had she seen Danny last? She'd been Danny's girlfriend once. It had been a simple, tender business that ended while both were young.
At the swimming hole, the far one by the old beaver dam, is where they first touched one another. They were twelve and they held hands under water. Danny talked too quickly for a farm boy, speaking over and through the moment — to get past it. Later she'd kissed him on the lips to help things along. Given this permission, Danny spent the next months of the summer over top of and in between her clothing, their breathing heavy with new desire and sweet with the candy they'd eaten on the way to the riverbank.
You could float all the way down the river to the lake, out the Saint Lawrence Seaway, and to the ocean—right from this spot, she'd said.
Why? he had answered. Who would feed the cows when you were gone?
She watched Jay wander away. She turned to serve her second cousin some wings and began to cry suddenly into the back of her hand and sleeve as she thought not about the man who drank himself into a stupor and stupidly drove home, but of the lovely, simple boy with whom she'd swam. Together, by summer's end, they figured out what was supposed to happen, and they did it. Just once, as that seemed to be enough. And, as far as she knew, he'd never mentioned it to anyone, not even his big brother. That summer was theirs alone, and he'd taken his part in it with him.
"I spoke to Al, dad," said Jay. "I saw that."
"Wanted him to know." Jay ran his fingers over his hair, as if smoothing it.
"Know just what, son?" "That we are here, still." "It doesn't much matter if he feels bad or not. Danny's gone. He was not about. You can't be away and home at the same time." Jay watched his father, thin but bullock-strong, turn his hips sideways and cut through the crowd. The earlier respectful whisper was now a warm din. Around him neighbours were talking of work— You take some hay off yet?—and they were catching up with those who had moved away—That your fancy Volkswagen parked there by the church, Pete? Everything was as it should be. Everyone was there. Then a small, clear thought: were he to copy Danny and wrap his own pickup around a tree, this would be it too. The same hall. Same tongues licking wing sauce off the same fingers. Jay looked over at Felicia handing out supper. He looked down at his hands. Bit dirty, even after a hard scrub. Thick wrists. Flat thumbs. Killed cow and rabbit and deer this month alone. He grabbed himself a beer from the cooler.
"What's this?" he asked a group of guys, friends of Danny's from high school.
"Peter Simpson brought them from the city. They're not twist-offs."
"Well, that's just not right," said Jay. And they all laughed. He was two years older. Even at thirty, they still paid him the same respect they had when they were teenagers. Jay handed the beer over to one of them who popped out a keychain with a bottle opener on it.
"That's pretty tasty," said Jay. "Wonder why they lock you out of it?" And they all laughed again. Every joke he tried was laughed at.
Nancy Douglas stood up and began to walk toward the hall. A bunch of the men were leaning against their trucks up and down the laneway. One bounced a basketball. A group of aunts held paper plates and sipped wine from plastic cups. Her father was sitting on the step. She looked at him. He'd be thinking of Mom. He'd be thinking how nothing about his life was fair. How he lacked luck, and so, apparently, did his kids. Nancy wanted to go sit beside him, but he was the shaft of a well. To be near him was to fall in, so very far. Ever since her mother passed, her father lived at the point where darkness battles daily to put out the last prick of light.
All around her beers were being opened. The basketball game was underway. She saw her brother Jay, his suit jacket and tie off, his white shirttails out. She passed through the men easily, as if a stranger.
"Want some wings, Nancy?" asked Felicia. "How can people eat?" asked Nancy. "It's why I'm serving. It's a bit of a secret, but when you serve food no one comes up to you and says, 'Let me get you a plate!'" Nancy smiled. "I wondered if you'd come."
"Of course I would." "It's far to Ottawa. It's been a few years now. I just wondered." "Seven years." "You miss it?" "I miss Mom and Steven." "When do you go back?" "Tonight. Big drive. I have to work tomorrow." "He'd be pleased to know you came, Felicia." "Thanks, Nancy. I hope so." "Yes, he would. I know it. I know him best." The sky's light was draining fast, and in its absence indigo bloomed. Crickets and frogs, from the swampy field down the way, started up. Two trucks were idling, the radios playing a silky country tune, and in the headlights men in suit pants with no shirts fired a basketball back and forth, taking shots at the rusted ring hanging on the side of the hall. They'd played here as kids, at weddings and at other funerals, then later as adults at Jack-and-Jill parties. The ball echoed off the hall, off the trucks; the men dribbled and passed, hollered for the ball, cheered at successful shots, jeered at misses.
Two older men sat on the lone picnic table on the other side of the hall and tuned a banjo and guitar. Wives took off their aprons and finished up in the scullery and appeared with drinks and fresh lipstick. Drawn to the music, Celtic-sounding reels, taught to them by their fathers, the women clapped and talked over top of it.
Felicia walked down the middle of the laneway. She'd had to park her car beyond the church. Not many people had left yet, only the very old or those with toddlers. She'd said goodbye to her mother and brother, Steven. It'd been a quick trip home, first time since Christmas, less than 48 hours all up. When she reached her car, Nancy was sitting on the hood.
"Take me," was all she said. "Nancy. I…" "I know what you think. Everyone does. But I'm not. I'm just stuck here. I have to get away." "You're upset. Think about what you've been through. Now's not the time." "Now is the time. You know my father. What's to come in the days ahead—rye, the hollering, blackouts, the weeping? I can't face it. Please, Felicia."
It was late that night when Felicia picked up the phone and called. Jay answered.
"It's me." "Felicia?" And for a time, she talked and he listened. "Dad's here as well," Jay said at last. "He wants to know if we can send her money." "You know I'll look after her until she's set up. And she'll be fine soon enough. Besides, she wouldn't take it anyway, Jay. She's doing this for herself."
"You'd know best, I suppose," he said.
"Just let go a little, and she'll keep you close. She loves her family. Just give her some time."
Jay hung up the receiver and looked over at his father. "You hear all that?" "Enough," said the man. He pushed his lips together for a bit then let out a measured breath.
Jonathan Bennett is a poet and novelist living in Peterborough, Ont. He is the author of four books; the latest is the novel
Entitlement
(ECW Press). Jonathan is a winner of the K.M. Hunter Artists' Award in Literature.