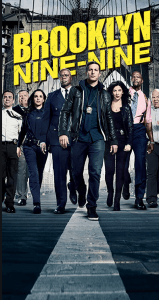 As a child born in the early 1980s and raised by 1990s media, TV taught me one thing: cops are not to be trusted. While we are sold the idea of a hard-working and noble institution of policing through the lens of NYPD Blue, Cops, or even Homicide: Life on the Street, the news taught us a different story. Events like the Rodney King riots in 1992 and the 1994 killing of Anthony Baez showed us a face of the force that was getting hard to ignore. It taught us that maybe, possibly, as the popular-in-activist-circles saying goes, "all cops are bastards," or, A.C.A.B.
A.C.A.B. is an acronym with a spotty origin. Its roots trace back, in part, to 1970s and 1980s British punk culture. Though, it has been taken on by today's younger activists, its power reclaimed and repurposed to highlight a frustration felt with an unjust force, which many see as overrun with systemic issues including discrimination against people of colour, the lgbtq2s+ community, and homeless and poor people. But how do we pair the sentiment of A.C.A.B. with modern media portrayals of these same systems in action? How do we show cops on screen in times when we're left to believe A.C.A.B.? And how do A.C.A.B..-believing folks watch Brooklyn Nine-Nine? Because they, we, do. There's a familiarity amongst the folks that I spoke to about it: they all love it. I myself am an A.C.A.B. person and I watch it on an almost daily basis. It, quite literally, helps me fall asleep every night.
Brooklyn Nine-Nine is a show airing on NBC, now in its seventh season. It's a fictional portrayal of cops in a fictional precinct in Brooklyn, New York. The cast itself is a remarkably diverse group: aside from the white male lead of Jake Peralta, prominent characters in the show consist of captain Raymond Holt, a gay, Black man, Rosa Diaz, a Latina bisexual woman, and Amy Santiago, another Latina woman who is central to the series. The show has tackled issues like racial profiling (season 4 episode 16, "Moo Moo"), the #MeToo movement (season 6, episode 8, "He Said, She Said"), stop-and-frisk policing, LGBTQS2S+ struggles, and toxic masculinity. The police handling these issues in this world are caring, decent people, full of warmth and empathy and the ability to wrap up even the most contentious of issues in a short span of time. So, that all being said, my question is: does Brooklyn Nine-Nine exist in an alternate universe? One where A.C.A. not necessarily B?
I asked people who also call themselves A.C.A.B.-believers how they felt about the show, if they watch and enjoy it, and how they felt about their personal politics concerning police and their ability to enjoy a show set entirely within the confines of the police system.
"I guess I'm able to enjoy Brooklyn Nine-Nine the same way I'm able to live under capitalism at all, just vibing with the cognitive dissonance and laughing at the funny jokes," a fan, who chooses to remain anonymous, told me via Twitter DM. "Imagine if Brooklyn Nine-Nine had flopped and they heard feedback that it was because people won't put up with shows painting cops in a good, fun, goofy light and they listened to that feedback and made Firefighters Nine-Nine, Social Workers Nine-Nine, People Working in Public Transit Nine-Nine?" they asked.
"I think most Nine-Nine fans areA.C.A.B. because they represent a utopian vision of the police. It's what A.C.A.B. peeps want police to be," said another fan. Which I suspect is a popular opinion among the A.C.A.B-except-the-ones-on-Brooklyn Nine-Nine set that imagine a world with cops in it at all.
I can't deny this. Speaking from my own experience, part of my ability to enjoy Brooklyn Nine-Nine stems from my ability to see it as somehow disconnected from contemporary sociopolitical attitudes towards police in leftist circles. It's an alternate universe where cops are whimsical and fun, all the while tackling hard issues, working towards bettering the community, instilling trust in large institutions, and ensuring the safety and well-being of the people above all else. Media is largely an escape from the world around us, perilous and terrifying as it is, and we should all be welcome to imagine a world where the institution we are told to trust as children is as well-meaning as we are led to believe then. A world where all cops are there to help, to listen, to not lead with prejudice. What a world that would be.