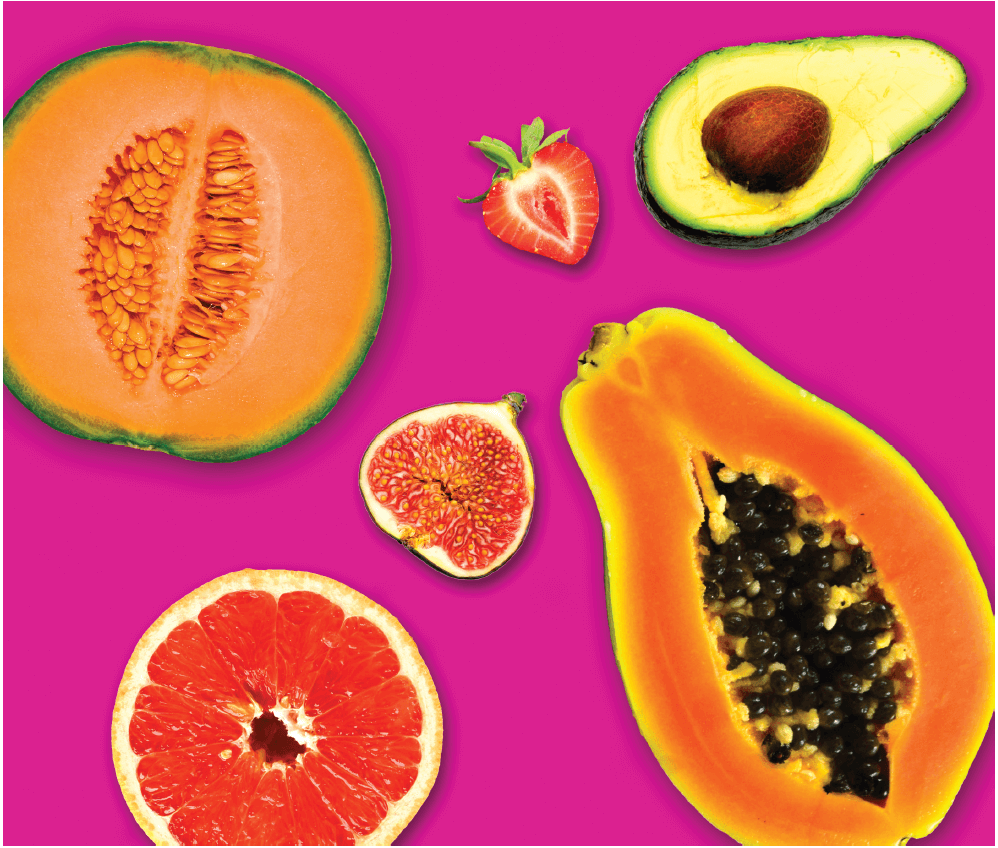 It's mid-April and Toronto's Bloor Cinema is packed—so much so that it's difficult to find two seats together. The lights dim around us and an announcer takes the stage. "There's going to be naked people on screen, having sex," she roars, punctuating her theatrical warning with a "who'da thunk" scoff. Ripples of laughter and cheers course through the theatre, suggesting the audience knows what they're in for. After all, what else would you expect at the city's famed Feminist Porn Award screenings?
Over the next three hours, a crowd as diverse as the actors on screen sit in a collective state of voyeurism, as the theatre is filled with the sights and sounds of sex. We're here to watch clips from the 51 films nominated for the 10th annual Feminist Porn Awards (FPAs). On screen, I see everything. There are coy looks. There's raw emotion. There's fisting. There are many naked people navigating sex in many different ways. Promise delivered. In the smorgasbord of sex, one film in particular strikes me: Going Here. In it, Jiz Lee and Lyric Seal are in an industrial elevator; Seal is seated in her wheelchair, while Lee is standing. Sexual tension mounts in the enclosed space as they fantasize.
On Lee's website, Seal says the motivation for the film stems from a past experience. In high school, she was trapped in one of the building's elevators for an hour. Police—who, Seal notes, she doesn't like—ended up dragging her out by her arms. The front page of her county newspaper subsequently read, "Girl in wheelchair extricated from elevator." Seal describes the experience as humiliating. "So I thought," says Seal, "what if I was with someone really cool and hot when that elevator stopped? What if I knew and loved my body? What if I got to have sex I like to have with my strange queer crip body, and when the elevator starts working again, I didn't even notice? What if the headline read, 'Girl in wheelchair gives oral sex'?"
For Seal, the film was a way to reclaim ownership over her traumatic memories. What's especially compelling about the film is her unabashed, visible, audible pleasure. It's the kind of pleasure that comes out in unexpected bursts of sound, mouth wide open in sexual rapture. No muted moans or gasps, but singing, unbridled notes of bliss. Both Seal and Lee look like there's no where else they'd rather be and no one else they'd rather be there with. In fact, I'm hesitant to even use the word "performance," because—aside from the use of a dental dam—it feels so spontaneous. This could have something do with the fact that Lee and Seal are buddies, but I suspect it has a lot more to do with them both just being really into it.
Not all porn is this empowering. The Feminist Porn Awards are a world within a world, one which rests on a delicate balance between the politics of representation and the desire that porn is expected to evoke. Feminist porn is not perfect and is certainly not immune to the stereotypes found in mainstream porn. Yet it's rightly identified as distinguishable, in a sea of sexual images. The question is: distinguishable from what?
Mainstream porn is something "that is free, that is accessible on the internet, and repeats itself over and over," says Karen B.K. Chan, an educator, author, and coach in the fields of sexuality, emotional intelligence, and diversity. Largely, it perpetuates the "dominant" or prevailing representations of sex and sexuality—namely that white, thin, straight people are the only bodies which can give and receive pleasure.
Since its initial association with feminism in the early 1980s, the sex-positive movement has become increasingly pervasive in feminist perspective. Women are reclaiming their sexualities, unabashedly. At the same time, a feminism centred on ending slutshaming, or increasing female pleasure, is not automatically inclusive. Feminism has, and continues to, present itself as a movement geared toward middle-class, primarily white, liberal, cis-women. Many women have made this observation, including Kelly Rose Pflug-Back, in a 2013 article on thefeministwire.com. In it, Pflug-Back details her traumatic sexual abuse and addresses the dialogues she thinks that feminism fails to foster. "For people who face more obstacles in the path towards reclaiming and realizing their sexuality," she writes, "this sort of uncompromisingly positive and monolithic view of sex can come off as anywhere from frivolous to brutally alienating."
In other words, dismissing the barriers many women face in safely and comfortably navigating their sexuality can make the feminist community less accessible to those who don't enjoy the same privileges. "During the long period of my life in which I felt that I was completely incapable of having any kind of healthy manifestation of a sex life," adds Pflug-Back. "I often felt wracked by the guilt of not being a 'good' feminist." For feminism to be sex-positive, it needs to make space to address and discuss the barriers that marginalized women experience in navigating their sexualities. While we shouldn't dismiss the great strides and real good work of the sex positive movement, it's essential we re-define and broaden feminism's borders—including our approach to sex positivity and who is, and isn't, allowed in the club. Judging by the online comments on Pflug-Back's article, some people do not agree with her criticism of feminism's accompanying sex positivity. Whether you agree with Pflug-Back or not, it's clearly important to make space within the movement, one important conversation at a time.
"Women of colour and who that is—it's so many people, so many backgrounds, so many sexualities. It's trans. It's cis. It's straight. It's queer. It's so much," says Lorraine Hewitt, who has been helping to organize the Awards since they were conceived. She smiles at me from across a small table, already crowded from the laptop and coffee cups, inside in a diner, on St. Clair Avenue West. Between bites of whipped-cream topped waffle, Hewitt sportingly answers my questions about porn, politics, and performance. Hewitt is also a burlesque performer, known by the stage-name CoCo La Creme. She says she uses performance as a way of creating herself. The idea of creating authentic representations surrounding women of colour's sexuality means a lot to Hewitt. "Do I think that the work that gets submitted to to the FPAs does a great job of representing the spectrum of sexuality of women of colour?" Hewitt asks, pausing, "No, I do not." She cites very few submissions from directors who are people of colour, adding that she believes this is, in part, because of a history rife with barriers when it comes to people of colour's access and relationship to feminism.
"I can speak as a black woman and say many black women reject the feminist title," she adds. To many people, says Hewitt, the word "feminism" represents a white woman's movement. It's easy to forget that sometimes, she tells me, when she's within her group of politically-aligned friends; it's only when people leave their "feminist intersectional bubbles" that they realize, in reality, not everyone is represented. If they were, she and many others argue, the feminist movement would look a lot different. Better yet: If people are forming a great sex-positive culture and they're forming porn communities that are intent on co-operation and diversity, she asks, then why has the feminist porn community not nurtured more people of colour?
It's the kind of sunny day you wouldn't expect from April in Toronto, just a few days before the Feminist Porn Award screenings. I'm sitting on a park bench, talking porn politics with Tobi Hill-Meyer. Hill-Meyer runs Handbasket Productions, a porn collective focusing on the experience of underrepresented groups, including trans people. She is also a self-described "queer, trans, multiracial, sex-positive activist, writer, and porn maker." We're chatting about the "invisibility of majority" in mainstream, which, as she explains, means that if a project is not race-based, then it is probably white. This creates a white porn industry, a people of colour industry, and an interracial industry. "So," says Hill-Meyer, "you have a separate, but equal system, which, like always, is not actually equal at all." There is less work, pay, and often respect for actors who are a part of race-based, size-based, and trans categories, she adds.
Many of the people I spoke with for this story told me that women of colour are allotted certain "acceptable" roles and representations in porn, and often are not encouraged to step outside of those expected sexual roles. I heard varying opinions on what this sexuality might look like, which makes sense, considering the term women of colour references a lot of different people, who each have their own preferences and desires. What seemed fairly universal, though, was the belief that consent, communication, and choice are critical when it comes to proper representations of women of colour's sexuality (regardless of whether the narrative explicitly incorporates race or not).
"Porn does a good job of having the same types of -isms that are embedded in the rest of society," says Toronto porn performer Scarlet Riot. We're in Riot's commercial loft space in Toronto. The 27-year-old is sitting next to me cross-legged on her comfortably worn-in leather sofa, wearing a T-shirt, revealing tattooed forearms. I've spoken to Riot before about her identity as a woman of colour who performs in porn. Riot has been involved in Toronto's sex-work community for years; she's done webcam work, pornography, and is also a dominatrix. (Outside of porn, she's in the process of applying to medical school).
Despite being a commercial space, Riot's loft has a sort of unassuming, warm air to it. Windows line the length of the adjacent wall, offering a view of the other tenant's rooftops, dotted with tiny gardens and various pastel-coloured odds-and-ends. Inside the room, in an inlet, beneath a sloped ceiling, sits a stand filled with dildos, butt plugs, red bondage rope, and something leather, studded, and complicated looking—upon further inspection, it seems to be a collar (complete with ball-gag) attached to wrist-cuffs, by long, silver chains. That nook is going to be the professional dungeon space, once renovations on the space are complete, explains Riot. On the wall across from me there is a painting of a woman, woven in bondage rope.
The picture reminds me of the first time I saw Riot's work, in an online photo story, shot by Toronto porn producers Spit Magazine. The narrative begins with a picture of Riot, in pigtails, petite compared to the man standing next to her. She's holding a sign that reads, "I 100% consent, enthusiastically and with vigor, to do sexy things with this guy." The man beside her also holds a sign declaring his consent. In the ensuing images, Riot is taken into a dungeon, where her clothes are torn off and she's bound, rope forming intricate criss-crossing patterns between her thighs and up and around her torso. The final shot of the series is a close-up of Riot's wet vulva.
"It's weird that people often don't know what genitalia looks like on people who aren't white," says a much more clothed Riot, across from me, her drowsy demeanour sharpening slightly. "When I'm doing webcam shows some people will be like 'what's wrong with your pussy?'" She pauses, expression baffled, "I'm like, 'I'm a south-Asian person. They're … darker?'"
Anecdotes of ignorance like this one cannot be blamed on porn alone. Racist, sexist images are ubiquitous in popular culture, often emerging in the form of stereotypical narratives or depictions that degrade women and people of colour. The media also lacks narratives that focus on women in charge and even less so of women of colour in positions of dominance. It goes without saying, perhaps, that porn should not be solely responsible for educating people about the diversity of sex—and harmful depictions of people of colour are not only found in the porn industry. Adam Sandler's most recent cinematic gem, The Ridiculous Six, is a testament to this. In April, aboriginal actors walked off the set after a female character was given the blatantly racist name "Beaver Breath" (just one of numerous unforgiveable cultural insults).
This is another reminder that porn is part of a bigger, sometimes uglier, picture. Porn defines our relationships to our own bodies and other people's bodies, but in a way that reflects pre-existing social dynamics, says sex educator Chan. Arguably, it amplifies them—but it doesn't necessarily create them. Chan adds that she watches a lot of mainstream porn, but finds it hard to watch porn with women of colour, based on what's available. Meaning that the dominant depictions of race in porn often rely on harmful racial tropes. Asian women are portrayed as being young, submissive, and eager to please. Black women are shown as hyper-sexualized, or "ghetto." Latino and hispanic women are depicted as voluptuous, fiery-tempered vixens. "It reminds me of things that I'm sad about," says Chan. "That hurt me. That I'm angry about."
These misrepresentations of women of colour are very real, very upsetting, and very damaging. A blog post, written by an anonymous, London, U.K.-based feminist, titled "Exotification: I'm Not Your Pretty Little Lotus Flower," talks about the language of micro-aggressions surrounding Asian women. Men frequently tell the writer how many Asian women they've dated, or note the Korean cinema they like, while assuming she does too. They are talking to their "fantasies made flesh," she writes (a phrase Hewitt also used to describe porn). "They are speaking to every Asian woman they've ever seen in the media, every Asian porn actress they've ever leered at on their computer screens. My personality tries to push itself forward, but is rendered invisible, obscured by the lenses of racial stereotype."
These depictions of race, which are not only found in porn, feed and form people's ignorant, over-simplified ideas about race. Yet, it can be equally damaging to over-simplify an entire genre. To do so is to erase the work of directors and actors—many of them racialized—who are trying to take their voices and bodies back; those who are working to change the landscape of representation in porn. These creators do not deserve to be dismissed again by people who could be their allies. As Hill-Meyer has said, it's also not productive: "It leads those of us committed to fighting racism to squabble among ourselves, angrily debating the legitimacy of each other's work and activism, rather than focusing together on tactics to change the dynamics we all clearly oppose."
"Cake-f*cking is a theme in my life right now," says a girl somewhere behind me, talking to her friends during the intermission of the Feminist Porn Awards. I resist the urge to swivel in my seat. Cake-f*cking? A quick Google reveals that yes, there seems to be a niche genre of porn dedicated to the fetishization of cake. Porn films are usually categorized based on sex-act and race (anal, Asian, black, cake-f*cking). The titles of porn films often take this language a step further, moving past categorical descriptors such as "Asian" or "Ebony" to rely on stereotypical racial buzzwords, such as "ghetto" or "submissive." Some are helpful, some are limiting, and some are damaging. But it's easier to dismiss porn and its accompanying categories as entirely offensive, than to acknowledge that porn, just like music and art and literature, does not rest on ethical binaries. It is nuanced and complex.
"I happen to be plus size. I happen to be Asian. I happen to be over 30. So, I'm already in three of those stigmatized categories," says U.S.- based porn actress Kelly Shibari, sitting next to me on her queen-size hotel bed. We're in Shibari's hotel room in Toronto. The performer is in the city for the Feminist Porn Awards and has agreed to meet me only hours after her arrival in the Big Smoke. Shibari knows what the stereotypical porn star is supposed to look like—and it isn't what she sees in the mirror. "I'm supposed to be a petite, buxom ingenue, who is probably Caucasian. And I'm not. I'm none of these things."
Categorization in porn is important, especially when it comes to helping people discover what they like, Riot tells me. That doesn't change that porn genres can be extremely damaging in their representations of women of colour. "In the case of South Asian women, most porn I've found uses a terrorist motif, or terrorist fantasy role-play. Or, 'watch this bitch get her green card,'" says Riot, all of which she calls degrading and exotifying. Yet, she's careful to add she's also seen categorization done well. She cites more "progressive" sex stores like Toronto's Come as You Are, where film titles rely less on stereotyping and more on categories such as gender diversity.
It also depends on who's creating the porn—and who's controlling the narrative. One of Shibari's first scenes in the porn industry involved playing a massage parlour girl. "I wore a little kimono jacket. My face was a little bit paler with really red lipstick. My hair was up in a bun," Shibari pauses, reaching up to touch the top of her head. "I think there were chopsticks in it," she adds, a hint of bemusement in her expression.
When I ask Shibari how she felt about that scene, she shrugs and says she found it funny. For Shibari, the "joke"—in this case, the massage parlour stereotype—is less important than how the source of that joke chooses to interpret, or respond, to it. In fantasy, there should be some allowance for labelling and objectification, she says, explaining that she would have been offended if, say, the male actor had walked in the parlour and spouted off racial slurs. But who gets to decide what is funny and what is not? Shibari notes that stereotypical titles are generally less offensive when the source of the "joke" is making them themselves. This reclamation results in stereotypes being used for subversive, as opposed to degrading, purposes.
Other women of colour are making porn redefine the representations of their sexuality. "Pornography created by black women attempts to expand their sexual representations, performance, and labour beyond the current limits of the pornography industry and the confines of pervading stereotypes," writes U.S. author Mirielle Miller- Young, in A Taste for Brown Sugar. Her work focuses on race, gender, and sexuality, focusing on sex-workers and porn. Using these stereotypes, she believes, can be an empowering way to subvert the damaging depictions of women of colour in mainstream porn and give them a new meaning. She cites the work of film producer Diana Devoe, whose work turns the idea of black women as "the abject, low-class, 'ghetto ho'" on its head, instead offering depictions of bored, wealthy, reality- TV-esque housewives and "stylish hip-hop generationers."
Incorporating personal experience into film can be an important part of creating more diverse, authentic representations of race. Nenna Joiner is the owner of Oakland's Feelmore Adult Gallery, which contains artwork, books, gifts, and sex-toys. Joiner is also a filmmaker, who makes sure to collaborate with the women who are in her films, in order to not only bring life to her portrayals of women of colour, but also a platform to share their experiences. "We take the person and talk with them and dialogue with them and hear their voices—not just see their bodies," she says. "As we've done that, we've given voice to the women of colour that have been in our films."
Joiner's most recent project is called Hella' Brown. The film covers little-explored territory, says Joiner, as many people haven't done a "concentration film," particularly a queer one, centred around black people only: "Everyone in this film is chocolate, brown, and beautiful." She adds that she kept the production quality at the same level and aesthetic of her first film, Tight Places: A Drop of Colour. Unfortunately, Hella' Brown has received less fanfare than Tight Places, because, as Joiner puts it, it is "a black film"—not a demographic, she adds, that makes up a large customer base for sex-positive stores that would carry queer films, in large part because said stores don't generally target black, queer communities, creating a depressing chicken-and-egg situation.
"For an audience that doesn't get the opportunity to see our own sexuality reflected in porn out there," adds Hill-Meyer, "it can be huge to have something that feels like it is you."
Her porn is made from a pointedly political perspective. She also incorporates documentary-style interviews (she labels these projects "erotic documentaries") to encourage dialogue and healing and to shed light on the complexities of sexuality. Hill-Meyer wants porn to be about action that is tangible and transformative. In creating narratives that are driven by not just sex, but also dialogue and politics, she hopes to avoid perpetuating the problems in porn. Mainstream porn makers often manage to avoid perhaps one or two of the potential problems, she says, but get too caught up in celebrating that and neglect to fix the other issues. "If I get shot with 15 arrows instead of 20," she quips, "it still hurts."
If porn can allot a category to the art of cake-f*cking, it seems fair to assume that there's room for more nuanced discussions and depictions of racial representation. If a theatre full of people can attend a feminist porn screening and gleefully (myself included) watch human- Barbie-dolls use a strap-on, with a dildo attachment that's less a dildo and more so just a Barbie attached to a harness, then I'd say the community could handle representations of pleasure that are exceptionally less obscure. As Riot tells me: "People are getting a bit more comfortable with realizing everyone has a right to participate in sexy things in a way that is safe and comfortable for them."