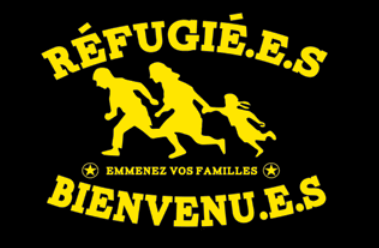 It sounds lovely, but is declaring one's town a "sanctuary city" anything more than just a feel-good label?
While there is no official definition for "sanctuary city," it's understood to be a community in which undocumented people can access services, such as housing and health care, without fear of being asked about their immigration status.
But there's nothing mandating this in Montreal, says migrant justice organization Solidarity Across Borders. Following the declaration, it issued a community advisory breaking down how the pronouncement fails to, for example, prevent Montreal police from surrendering undocumented people to the Canada Border Services Agency. "To make this claim without tangible measures in place to meaningfully protect all migrants, refugees, and undocumented people is both confusing and grossly irresponsible," the advisory stated.
Montreal isn't unique in giving itself what is essentially a symbolic label. According to Syed Hussan, an organizer with No One Is Illegal–Toronto (NOII–TO), "it's not possible to have sanctuary cities in Canada." He says this has to do with how services like law enforcement, health care, and education are regulated. In the U.S., where the term "sanctuary city" originated, counties generally oversee these areas, making it possible for municipalities to pass effective legislation.
But in Canada, key aspects of these departments are legislated at the provincial level. Because of this, "the provinces need to step up and declare themselves sanctuaries," says Hussan, adding that as of right now, "the premiers are all quiet."
Hussan is hopeful that will change. NOII–TO is currently supporting the sanctuary city efforts of 13 Canadian communities. "We're hoping it will create a kind of public pressure," he says. But legislating sanctuary provinces is just one of many needed steps. Hussan explains that everything from federal law to the practices of local police needs to be adjusted in order to create true sanctuary cities.
"It's one thing to declare it," Hussan says, "it's another to actually change."