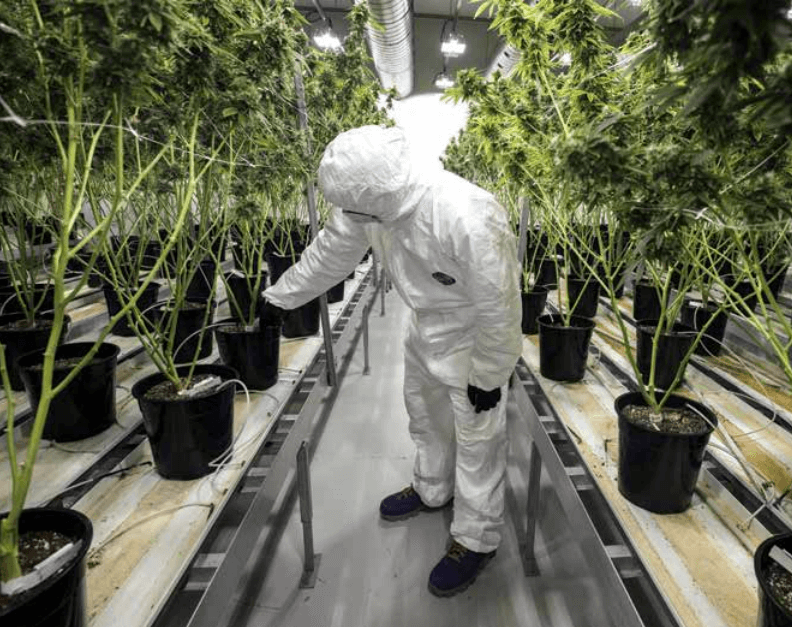 Photo by The Canadian Press Images/Lars Hagberg
After decades of court battles that won chronically ill patients the right to use cannabis as medicine, many wonder whether the impending legalization of recreational pot will trample over the progress they've made. A government group tasked with creating a framework for legalizing and regulating cannabis published its report in November 2016. Among the suggestions is that medical marijuana be taxed equally with recreational use, and the medical cannabis system be revisited with an eye to phase it out in five years.
But most patient advocates believe this is short-sighted.
"People who are quite sick, who have not found relief elsewhere, to force them to pay potentially premium taxation on these products—for doctor-prescribed medicine—doesn't make any sense," says Ronan Levy, lawyer and director of Canadian Cannabis Clinics.
Jonathan Zaid agrees. Director of Canadians for Fair Access to Medical Marijuana, he says it's unfair medical cannabis be subject to taxes, despite tax code exemptions for prescription drugs. "Patients need measures to help with affordability," he adds, pointing out that even now many struggle to afford it.
Though it's uncertain where the new recommendations will lead, medical cannabis users aren't just worried about affordability. Some fear full legalization could steer research away from the unique strains medical users need, or that a disappearing medical cannabis system could leave patients stuck purchasing at high cost from dispensaries not designed for them.
Trina Fraser, an Ottawa-based lawyer who is counsel for the Canadian National Medical Marijuana Association, puts it simply: If cannabis is being used for medical purposes, it should be done under the care of a physician.
Many doctors are hesitant to prescribe, being in the uncomfortable position of gatekeepers for a substance they don't understand.
One solution many patients are advocating for is giving cannabis extracts a DIN (a Health Canada drug identification number) so they can be dispensed by pharmacies. This would gain many patients coverage under their drug plans, and allow doctors more comfort prescribing a substance that would be better researched and understood.
"To me it is incredibly dangerous to put people in a position where they are mixing and combining drugs without medical supervision or advice," Fraser says, adding that tax breaks and drug plan coverage are needed. "Is a 'budtender' going to be qualified to tell you whether it's okay to use cannabis in conjunction with your antidepressant?"
While the recommendations suggest keeping medical users' needs in mind as legalization proceeds, it will be up to patients, advocates, and the public to make sure it happens.