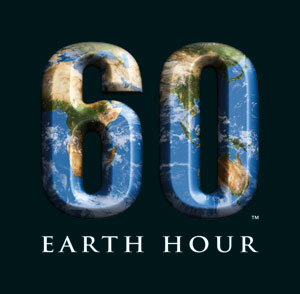 Earth Hour is on Saturday, March 27, when people around the world will turn off all their electrical gadgets for one hour, starting at 8:30 pm, local time. Started in 2007 in Australia, Earth Hour has become a global juggernaut, with hundreds of cities and hundreds of millions of individuals participating.
For the last few years, the same crop of news stories seem to run. Many say that Earth Hour is a genuinely useful tool of social change, raising awareness of climate change and encouraging people to think about the effects of their energy usage. A minority—and I reluctantly put myself in their camp—regard it as a publicity stunt with limited environmental effect. They (we?) grumble it could even be harmful to the broader cause of environmental sustainability, encouraging a "been there, done that" attitude among citizens who are quick to flick the lights back on as soon as their 60 minutes is up, consciences cleared but energy-use patterns essentially unchanged.
I'm honestly torn, and wanted to see what everyone thinks of Earth Hour. Are you participating? Am I just being a big Grinch? Vote in the poll or leave a comment and let us know what you think.