There's more to these shiny trophies than meets the eye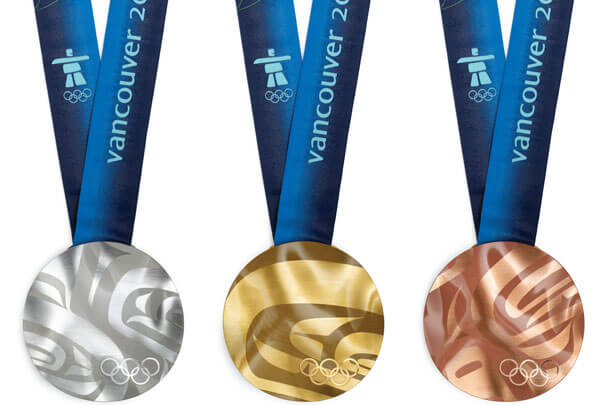 1. The 2010 Games boast "the greenest medals yet," the papers clamored following their October unveiling. That's technically true, since the medals include recycled metal reclaimed from electronic waste. But out of 2,855 kilograms of metal used to manufacture this year's medals, recycled content is just 12.41 kg, or 0.43 percent by weight. All the silver used to make the medals weighs about the same as a pick-up truck; the quantity of recycled silver weighs about as much as a chihuahua.
2. Vancouver-based Teck Resources supplied the metals, from mines in Canada, Alaska, Chile, and Peru. If that name seems familiar, it should be: Teck has been the target of environmental protest since 1989 for allegedly exceeding permitted waste-dumping limits at Alaska's Red Dog mine.
3. Both the gold and silver medal contain the same amount of silver. A gold medal is 93 per cent silver—the other seven per cent is the gold plating.
4. The metal in a gold medal is worth about $1,700 on an ounce-for-ounce basis—but an Olympic win can be worth a lot more financially. The Canadian Olympic Committee's Athlete's Excellence Fund offers a $20,000 paycheque for bringing home gold.
5. Sponsorship opportunities and speaking engagements can offer even more money for athletes. Runner Donovan Bailey earns about $15,000 for a speaking engagement, and Speedo gave Michael Phelps $1 million for his eight gold wins at Beijing in 2008.