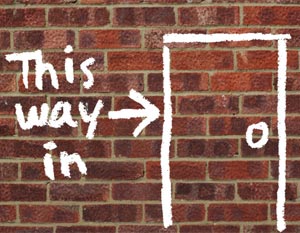 The University of Toronto has come under fire by students, community activists, and even former minister of education Zanana Akande over proposed changes to its Transitional Year Program, a specialized academic program that helps students without the usual educational credentials make the leap to university.
The 38-year-old program has been particularly successful at recruiting high school dropouts, especially those from marginalized communities. But despite its success, U of T is considering merging TYP's student and academic resources with those of its Academic Bridging Program—a separate effort geared toward part-time students and that, according to critics, lacks the support structure that TYP excelled at.
Each year, TYP takes in 60 first-year students, who take a one-year full-time course load before entering a regular bachelor's degree program. The majority of these students go on to complete their undergrads, with some even going on to PhD programs.
Jill Matus, vice-provost students at U of T, is quick to stress that TYP is one of the school's most successful programs, but, she adds, "the whole university is in tough financial shape." The merger would "optimize the use of resources," she says, and put the two programs under a single administration, cutting overhead.
TYP supporters and students fear that rolling the program into another department will weaken it or even kill it outright. The merger would slash $65,000 out of TYP's $120,000 operating budget, and any faculty members who retire from TYP in the near future would simply not be replaced.
"I wouldn't be able to go back to university without TYP," says Ayden Scheim, a third-year sociology major who attended TYP in 2006–2007. "I was way behind and I wouldn't have been eligible for the Academic Bridging Program. TYP really encouraged and supported me as a mature high school student different from the first-year students. Part of the concern is not simply about efficiency and budget, but the politics and values of the program."
TYP's current 2009–2010 class will not be affected by the proposals, but the future of the program is in limbo until a decision is made. Matus says that decision could be finalized by later this fall.