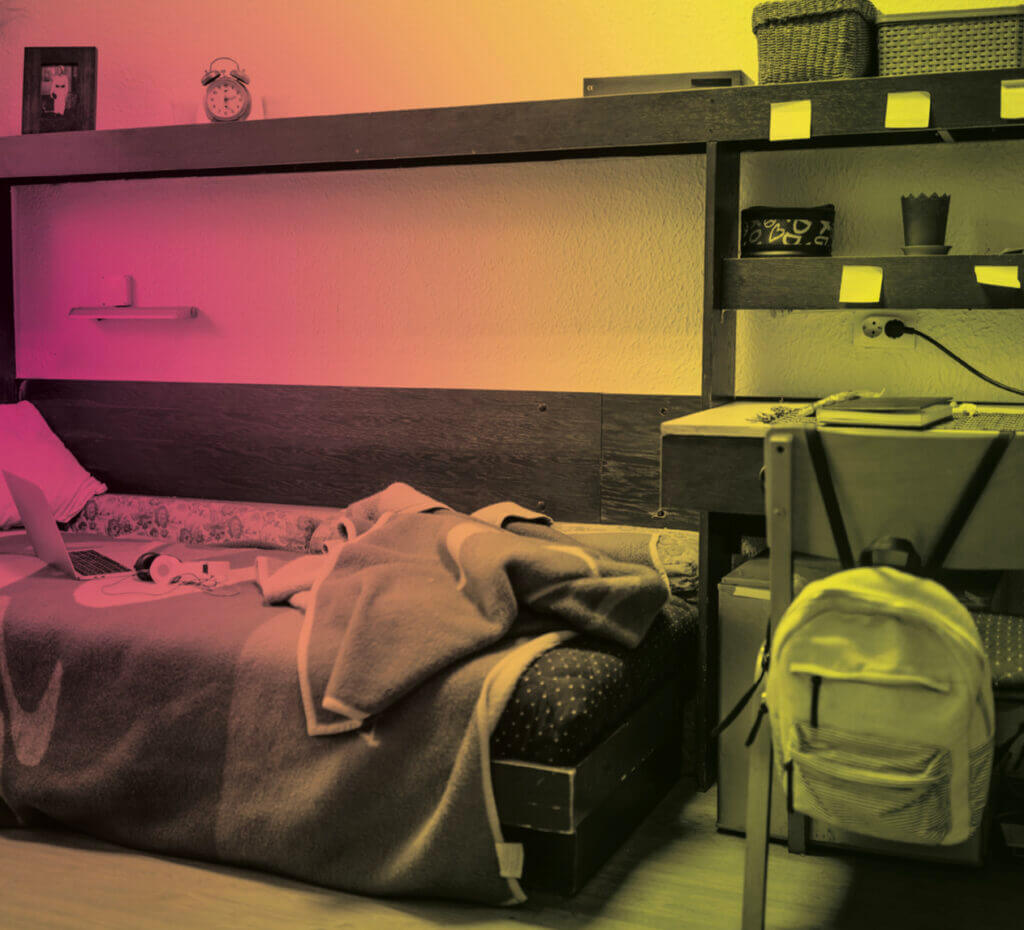 Jenna Rizvi was spending a significant chunk of their time organizing naloxone training workshops and fentanyl testing strip distribution events. But this isn't what they do for work; they were volunteering during their first year as a student at the University of British Columbia (UBC) in Vancouver.
In the 2021/22 school year, students at UBC relied on student groups like the Social Justice Centre (SJC) and the Alma Mater Society (AMS), the university's independent student union, for drug- testing supplies. Rizvi, now a third-year UBC student and member of the SJC's harm reduction working group, says the university was not widely providing these resources to students at the time.
Now, two years later, UBC offers drug testing supplies to students. But Rizvi says issues remain, particularly around harm reduction policies in student residence. Despite the start of a new provincial decriminalization program earlier this year, residents in collective living situations in B.C., like students in UBC dorms, could be subject to a range of drug policies, including some that severely restrict their use.
In January 2023, the B.C. government launched a three-year pilot program to decriminalize the possession of small amounts of certain drugs to help address the province's ongoing toxic drug crisis. Under the new program, adults over the age of 18 cannot be charged or arrested for possession of 2.5 grams or less of opioids, crack-cocaine, powder cocaine, meth, and MDMA. Instead, law enforcement is supposed to offer information on local health services and, if requested, treatment options.
"The Province decriminalized people who use drugs to fight the shame and stigma of addictions. Breaking down these barriers will help create new pathways to life-saving services and care, so more people will feel comfortable reaching out for lifesaving supports," a media relations spokesperson from the B.C. Ministry of Mental Health and Addictions wrote in a statement to This.
But, according to the ministry, drug use on private property may continue to be prohibited in many cases. For people living in collective housing, this could mean they are subject to different policies depending on where they live.
More than 15,000 student residents live on campus at the two biggest universities in B.C.—UBC and the University of Victoria (UVic)—and they are subject to stricter policies. According to the UVic 2023/24 residence contract, the possession, use, or trafficking of illegal drugs could result "in eviction from your Accommodation and/or referral to the Office of Student Life, and/ or the Saanich Police Department."
In a June statement, a UVic spokesperson said "UVic's housing policies are adapted every year to ensure the best possible experience for students living on campus. We make changes based on our expertise in creating a safe and healthy university residence community, as well as evolving provincial and federal laws."
The spokesperson said it was too early to tell how the decriminalization program would affect UVic's policies, but that the university will continue to monitor and adjust as necessary. When asked if UVic believed this policy followed a harm reduction approach, the spokesperson said all UVic residence staff take such an approach.
Meanwhile, UBC changed the language around the consequences for drug possession and use in its 2023/24 year-round and winter session residence contracts following student advocacy.
Previously, possession, use, and trafficking could result in eviction and referral to the police. Now, possession and use could lead to "the application of Residence Standards points (which could result in an Eviction) or discretionary sanctions," while the consequences for trafficking remain the same.
"Given the decriminalization of some drugs for personal use in B.C., we are currently working to update the language in our housing contracts to reflect that change," Matthew Ramsey, director of university affairs at UBC's media relations department, said in a statement.
"Regardless of the evolution of the language in the contract, our practice will continue to be what it has for some time in these situations—to focus on the wellbeing of our residents."
Ramsey added that only one student resident has been evicted over the past three years due to illegal drug use that had "repeated and significant impacts on other residents."
Kamil Kanji, the vice-president academic and university affairs of the AMS, says the new language is a step in the right direction, though more needs to be done.
But Rizvi says the tone of the housing contract remains the same, despite the new language. "The idea that [the housing contract] is based in is the same which is, 'We're anti drugs and we're not trying to help you,'" they say. Rizvi acknowledges the low number of evictions resulting from UBC's housing contract, but they say the inclusion of such policies creates stigma regardless, reinforcing the idea that it's okay for people who use drugs to be unhoused and have barriers around education.
In contrast, those at temporary and long-term shelters for unhoused people could potentially expect more lenient rules than those in residence. B.C. Housing, which partners with non-profit shelter operators across the province, follows the Housing First model that emphasizes housing as a basic need and doesn't impose barriers to access, according to a statement sent to This in June. However, they noted that it is ultimately up to individual non-profit operators to set their own shelter policies.
Of the four Vancouver shelter operators that responded to This by press time, two, Lookout Society and PHS Community Services Society, have open drug use policies. The other two—Directions Youth Services and the Downtown Eastside Women's Centre Association—will not turn away or kick out those who use drugs.
Directions Youth Services, a division of Family Services of Greater Vancouver, offers shelter for people aged 13 to 25. "Our primary goal is to help youth access the services they need to stabilize so they can start to figure out what's next for them," says director Claire Ens.
In the meantime, public health researchers and advocates across the province are celebrating the start of the decriminalization program, but say additional measures are needed— particularly as some B.C. towns are trying to bypass the program through new bylaws and Conservative politicians criticize the program.
At UBC, Kanji and AMS president Esmé Decker say the AMS is continuing to work with the university to expand existing drug safety resources on campus, including increasing access to fentanyl and spectrometer testing and creating information campaigns on drug use. Fentanyl testing relies on strips (think pH test strips) to detect traces of fentanyl in a given sample, while spectrometer testing uses infrared light to detect up to six substances in a sample.
Rizvi says UBC should adopt a medical amnesty policy in student housing— something she says the SJC and the Canadian Students for Sensible Drug Policies have called for. A medical amnesty policy would allow students to seek help during an overdose without facing repercussions from the university or law enforcement.
Whether it's around housing or policies that affect campus more broadly, Rizvi says UBC should adopt a more neutral stance on drug use that encourages learning and reduces stigma.
"Let students adhere to what is provincially and federally the law and aside from that, [UBC] doesn't really have a place, as I see it, in enforcing anything beyond that."