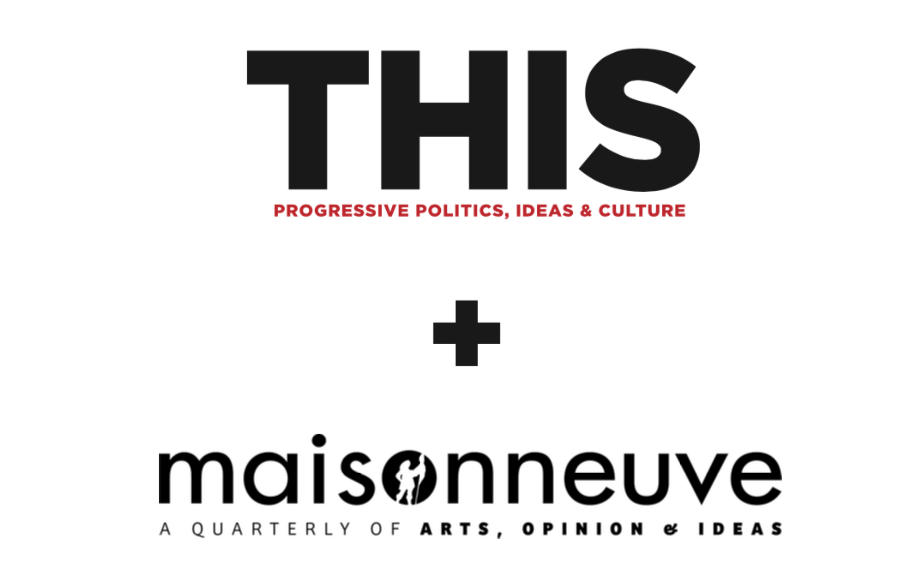 We've got a special deal just for you!
Get two great magazines for one great price! Subscribe today and get one year of This Magazine and one year of Maisonneuve for only $30!
That's right, you'll get Maisonneuve, an award-winning quarterly of arts, opinions and ideas, PLUS This Magazine, an award-winning progressive magazine of arts, culture and politics for one special price.
Now that's a bargain!
Already a subscriber to one or both of these magazines? That's great, thank you! You can still take advantage of this special offer and we'll add it onto your existing subscription.
This is a limited time offer so don't delay, subscribe today!