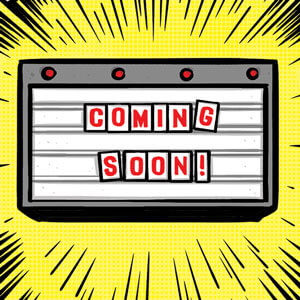 Dear Anonymous Crowdfunders,
Until the sign vanished from our front lawn last May, I use to have "spiritual exercises of the week" there, which some of you saw on your daily commute—timely calls to action, such as: "Black History is our history. Take time to learn a new story"; or "Hold someone who grieves this Mother's Day."
As a minister that was my way of caring for the spiritual needs of people who might never step through our church doors, like the gay atheist couple across the street who told us they meditated to the sign messages. Our neighbourhood isn't immune from prejudice. Just last year a letter filled with anti-Islam rhetoric and graphic images was popped into everyone's mailboxes. Knowing our church makes people feel safer is important to me. Our sign rental company used to post the notes I crafted onto our sign. Last May, I asked for: "Wish your Muslim neighbours a Ramadan Mubarak!" The owner refused, saying it was against his faith to encourage Islamic practices. The next month I asked for: "Celebrate God's LGBTQ2 diversity with Pride." Again, he took issue. I told him I wasn't looking to change his beliefs—though I disagreed with them—but I was asking him not to censor mine. Then I suggested we try mediation.
I heard nothing back for the next few weeks, then within 24 hours of me requesting a notice about our Pride Sunday worship service, our sign just disappeared. My heart sank. An email arrived later, saying he'd removed the sign, because it infringed on city bylaws, and he didn't want us to face fines. I asked if we could move it to a location in compliance. No reply. My faith says we have to put love into action, not just words. To do nothing next would have felt like being complicit in an act of hate. With the endorsement of my church, I led a human rights complaint against the sign company.
After the media picked up our story, some people wrote us hate mail. Some yelled down the phone. But many of you got in touch to thank us for taking a stand. One supporter said, "What struck me about your church of 35-40 people on a Sunday was that you were not powerbrokers in the city. You were risking purely for the sake of solidarity. It […] made me want to do more and be more because if you can, I can too." Marina Dempster, who used to Instagram our sign messages, said the sign gave her "a sense of belonging to a shared consciousness which expressed kindness, encouragement, and inclusion." Many of you said you wanted your spiritual exercises back!
Then, two of you, Maggie Knauss and Kate Manson, surprised us by starting a crowdfunding campaign, determined to never again let our messages of love be silenced. Donations from $5 to $500 have been coming in through the Canadahelps.org page, and we're now half way to buying our own sign and to never again having to rent one and debate inclusive messages of love.
Our country has seen an increase in hate speech, divisive politics, and racially motivated acts. We've seen family men murdered in their Mosque, Jewish teens assaulted on their way home from school, and politicians using homophobic rhetoric. Your actions helped counter my fear for our most vulnerable community members.
For years, I crafted messages for you, hoping they'd make a difference. Little did I know that one day your messages would change me. You've reminded me there are no small acts when it comes to standing with your neighbour, and Canadians are still prepared to rally in the name of love.
With love,
Alexa Gilmour,
Minister at Windermere United Church, Toronto