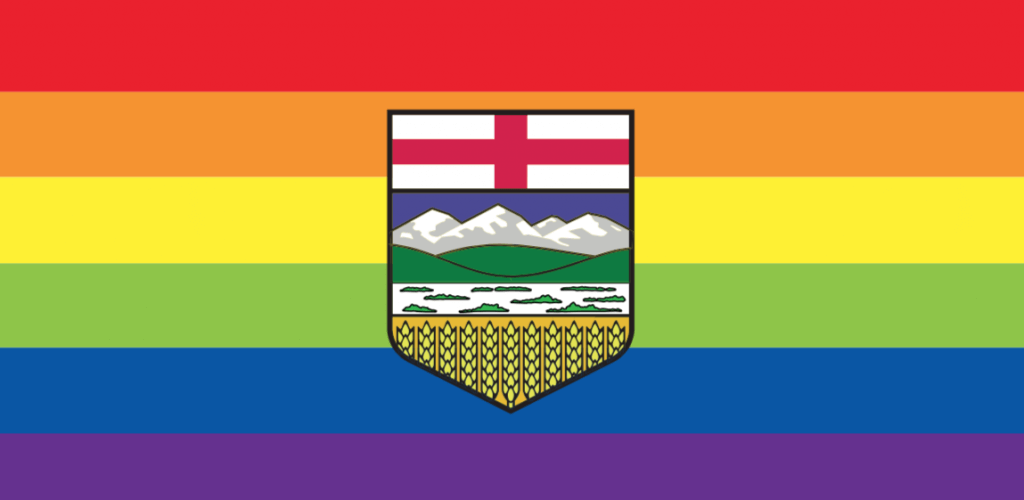 In a city known for cowboys and conservatism, a new initiative aims to commemorate its lesser-known history with a physical monument. Launched in 2017, the YYC Legacy Project sprang from Calgary city councillor Evan Woolley's interest in ongoing endeavours, like Kevin Allen's Calgary Gay History project. "I'm a fourth-generation Calgarian, I'm very proud of my city," Allen says. "[But] there are a lot of stereotypes that people have about Calgary. I like to challenge the monolithic narrative about Stampede and oil." For Calgary's LGBTQ community, the YYC Legacy Project is just the latest step on a path towards reconciling with a sticky past.
---
1967: THE KLIPPERT CASE AND DECRIMINALIZATION
Calgary bus driver Everett George Klippert was the last person in Canada to be charged and imprisoned for homosexuality before its decriminalization. Klippert was charged with four counts of gross indecency and sentenced to indefinite "preventive detention" as a dangerous sexual offender. In 1967, the Supreme Court of Canada upheld his sentence.
Two years later, the federal government passed an omnibus bill decriminalizing homosexuality and prompting then-prime minister Pierre Trudeau's famous statement, "There is no place for the state in the bedrooms of the nation."
In November 2017, Prime Minister Justin Trudeau formally pardoned Klippert and others imprisoned for homosexuality, though Klippert never got to hear it; he died from kidney disease in 1996.
1980S – '90S THE AIDS CRISIS AND PRIDE
Frequent deaths and gay bashings during the AIDS crisis of the '80s spurred the launch of the first Pride rally in 1990 by the Calgary Lesbian and Gay Political Action Guild. Pride continues today in Calgary. Tens of thousands of people attended the 2017 event featuring parade grand marshall Lois Szabo, who was one of the original founders of Club Carousel, Calgary's first gay club, in 1967.
2012 THE CALGARY GAY HISTORY PROJECT LAUNCHES
In 2012, Allen launched the Calgary Gay History Project. The aim is to preserve the histories of the city's queer community elders and explore untold stories from the past by using research from print and digital archives, as well as interviews. Since its launch, the project has garnered over 74,000 online pageviews.
2017 THE YYC LEGACY PROJECT
Last year, Woolley reached out to Allen about his research. "[Woolley] thought that the city needed to do something significant to memorialize the human rights struggles the gay community has faced," Allen says.
Phase one of public consultation wrapped up in 2017 and resulted in an online interactive story map plotting significant locations for Calgary's LGBTQ community. The group hopes to use the map as a jumping-off point for the physical monument.
THE FUTURE
The project is now in its second phase, which includes imagining what a monument would look like, working with architects and securing funding.
"There does seem to be interest from all three levels of government," he says. "There's some money earmarked for LGBTQ commemoration, and we think the timing is right."
He says that the project marks an important step in Calgary reconciling with its LGBTQ community. "It's my mission to make our secret history not a secret anymore," he says. "The commemoration has this lovely, elegant ability to do that—to mark our space and prove that we were here."