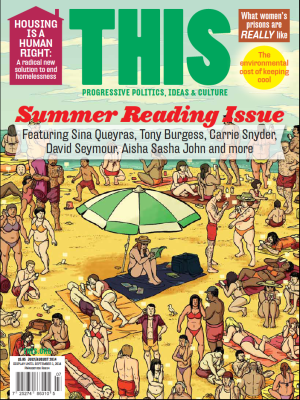 In the dark blue future I will
quiet. I have
no idea about anything.
I suppose
I'll know what I know or I can wait—
and be really & sunnishly in the knowledge
(being whole limber accomplished jazzy "didn't/did" "come around"
"wish list" "look hard" here I am—
You wanted so you walked.
You walked, you spoke, you cropped,
it's tall, it's heard, we're alone – all the right
stops eeny meeny, I know
do you know?).
I saw what happened on the blue night
and I felt winely
and I loss the judge.
I can't be smart for everyone.
I can't be smart for myself even.
It's thick and alone
those times I believed in us.
I can feel you not calling me.
You're not just not
calling me: you're Not Calling Me.
I recorded
a song about it and still no call, so
apparently I can't
weep
the future into
a look I like I'm
32.
Aisha Sasha John is a dance improviser and author of THOU (BookThug 2014) and The Shining Material (BookThug 2011). Find her online at aishasashajohn.tumblr.com.